Was L&B Slaying A 'Botched Robbery' Or Pizza Sauce Feud?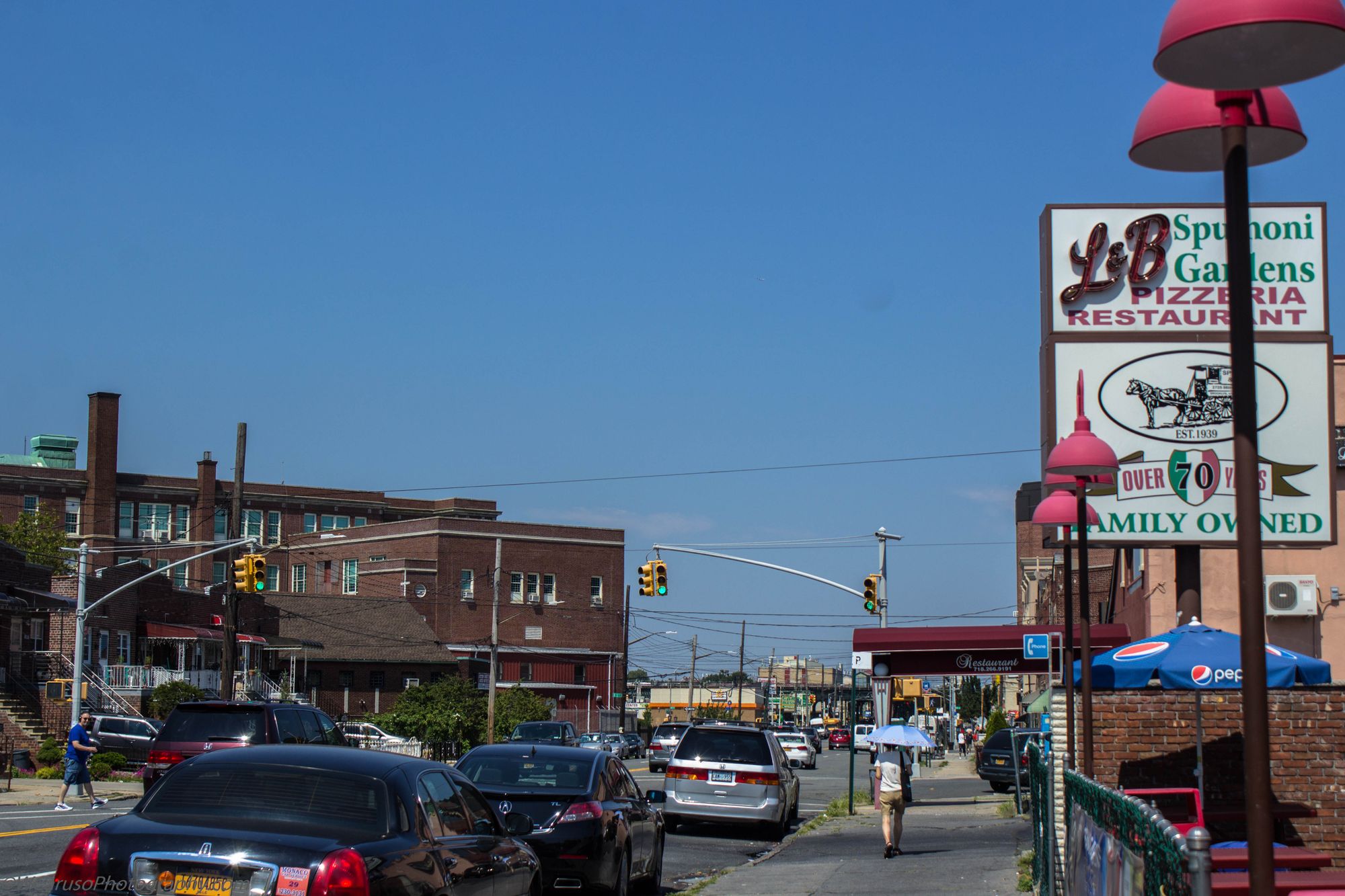 Two theories have reportedly emerged among law enforcement officials in the Thursday murder of Dyker Heights resident and pizza maker Louis Barbati.
According to NYPD Chief of Detectives Robert Boyce, the beloved owner of Gravesend pizzeria L&B Spumoni Gardens was possibly killed in a robbery gone wrong,
Barbati had $10,000 in cash on him when he was shot dead at his home located at 7601 12th Avenue, at around 7pm Thursday evening, according to authorities, leading Boyce to speculate the gunman was after the business owner's money, DNAInfo reports:
"He did have a substantial amount of cash with him. It's not something he normally does," Boyce said during a Friday press conference.
"It's possibly a botched robbery attempt," he added.
The gunman fired five rounds, each hitting Barbati in the torso, police said.
Investigators believe Barbati was the target of a robbery because he had been carrying $10,000 at the time, Boyce said.
But then why was Barbati's expensive jewelry and cash still on him when the police arrived? Another unnamed police source told the New York Times that authorities have not ruled out the restaurant's alleged rivalry with a Staten Island pizza joint that allegedly ripped off L&B's iconic sauce as a possible motive for the killing.
"It's very confusing about what happened," the law enforcement official told the New York Times, "There's been this ongoing dispute between him and some other guy who owned this rival joint in Staten Island."
As we've reported, Frank Guerra, a reputed Colombo crime family associate who once married into the Barbati family, was acquitted in 2012 of the double murder of former underboss Joseph Scopo and Staten Island club owner Michael Devine, as well as the extortion of a former employee of his family's pizzeria, whom he accused of divulging L&B's secret recipe.
Ex-Colombo capo Anthony Russo testified on the witness stand that Guerra hit and demanded money from alleged sauce stealer Eugene Lombardo saying, 's—bag, robbed my family, I'll break your head!'
Gerald McMahon, a lawyer for Guerra, told the New York Times, "The guy hung a sign in the window saying, 'Best Pizza: Just like L&B Spumoni Gardens' — it was shameless."
No arrests have been made yet, but the suspect is described as white, and in his 30s.
The Barbatis are have owned the famed Gravesend eatery on 86th Street for four generations. News of Thursday's killing shocked residents of the quiet neighborhood, which gun violence is exceptionally rare. In outpouring grief among friends and L&B fans on social media and in our comments section, many shared memories and anecdotes of time spent with the Barbati family.
A planned press conference organized by Brooklyn Borough President Eric Adams and Councilman Vincent Gentile was abruptly canceled Friday morning as the family requested privacy to mourn the tragedy. Many local pols took to social media to express condolences to the family lament the loss of an integral member of the southwest Brooklyn community.
"Outraged and sickened to learn that one of the owners of L&B Spumoni Gardens was shot and killed in Dyker Heights tonight," wrote Councilman Mark Treyger on Facebook Thursday. "We are waiting for additional details, but prayers are with the victim, his family, and all lives impacted by this tragic loss."
On Twitter, Adams also expressed grief over the killing, tying it to senseless gun violence in the borough.
The funeral for Barbati will be held at Dyker Heights' Saint Ephrem's Church on Tuesday at 10:30am. The viewing will be at Scarpaci Funeral Home on Sunday and Monday afternoon, reports the New York Daily News. Barbati is survived by his wife and sons.