"Louie" Premiers Tomorrow
The 3rd season of "Louie" — wondercomedian Louis C.K.'s semi-autiobiographical/100% hilarious FX show — premiers this Thursday, and after two Manhattan-centric seasons, it's sounding like Park Slope's about to get at least a taste of the Louis-ian treatment.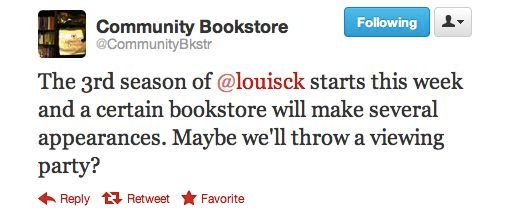 It's still not totally clear if the neighborhood is going to be playing itself, but it seems like "Louie" locations generally do (see also: the very identifiable Ben's Pizza).
Gonna watch? Head to Littlefield, where they'll hosting a 3rd Season premier viewing party — the evening kicks off with a pre-screening set by the show's house band, SweetPro, which you definitely can't get on your couch. But as tends to be the case with Littlefield events, the seating is generally limited and the people are generally many, so hardcore fans and folks who like chairs should get there on the early side. Doors open at 8, things get underway around 8:30, and the show — whether you're there or at home — premiers at 10:30.