Lottery Open For Two New Affordable Units At 452 Lafayette Avenue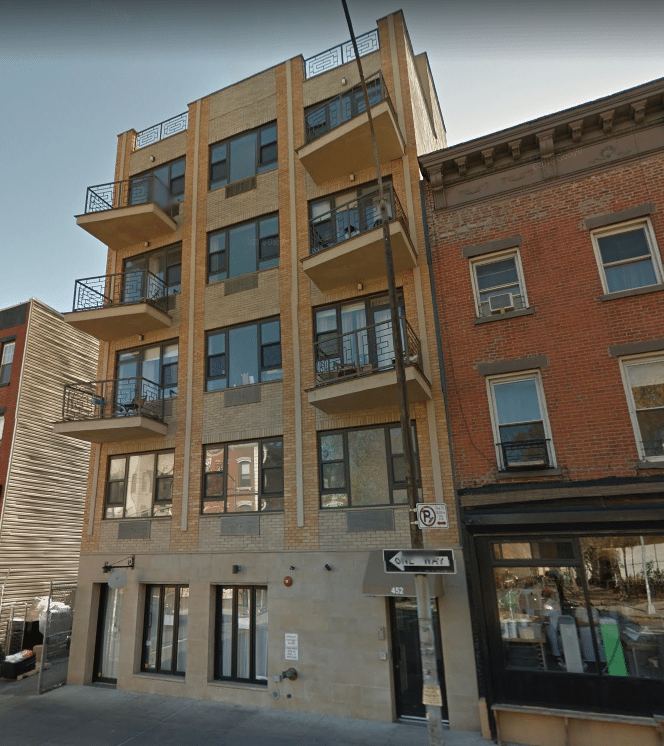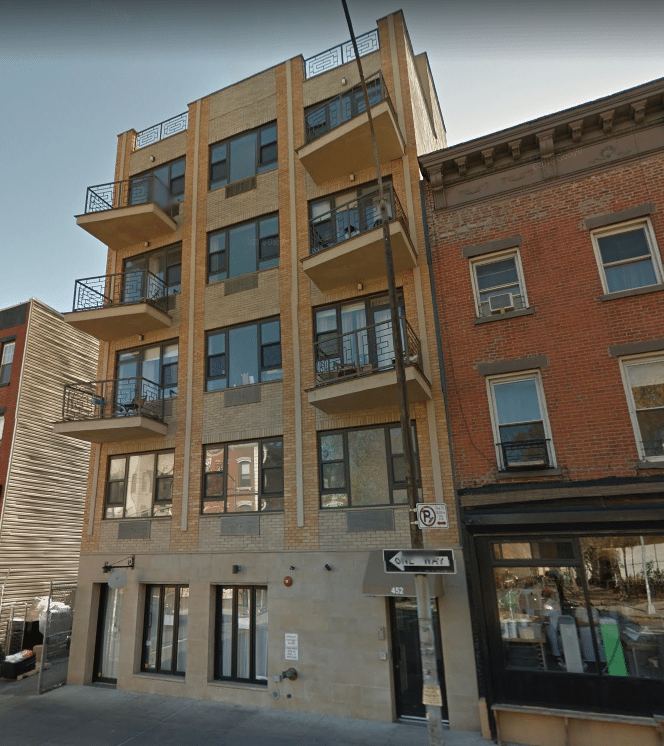 The affordable housing lottery launched yesterday, July 10, for two new rental units available at 452 Lafayette Avenue (at Franklin Avenue) on the border of Clinton Hill and Bed-Stuy.
The newly constructed five-story building is smoke-free and offers a roof terrace and a laundry room. The two affordable units include one one-bedroom at $947/month, and one two-bedroom at $1,072/month.
To qualify for the one-bedroom apartment, the annual household income requirement is $32,469 to $40,080 annually for a single person and $32,469 to $45,840 for a couple.

The annual household income requirement for the two-bedroom unit is $36,755 to $45,840 for two people; a maximum of $51,540 for three people; and a maximum annual income of $57,240 for four people.
Preference will be given to residents of Brooklyn Community Board 3 (which includes Bedford-Stuyvesant, Stuyvesant Heights, and Ocean Hill). Five percent preference will be given to municipal employees.
Five percent of the affordable units are set aside for applicants who are mobility-disabled and two percent for vision- or hearing-disabled applicants.
To apply, go to NYC Housing Connect. Deadline for applications is Tuesday, August 1.