Lottery Launches For 22 Affordable Units At BRIQ, 237 Duffield Street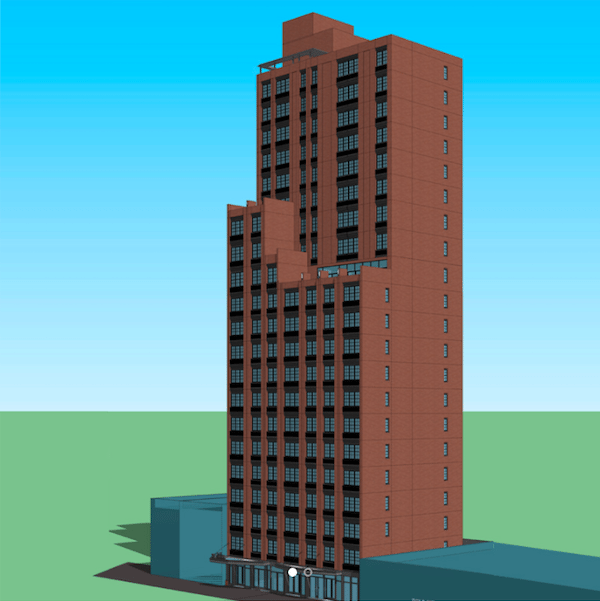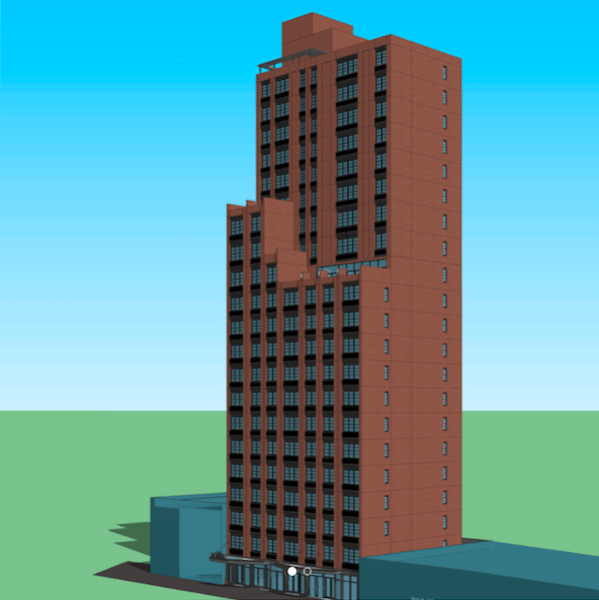 DOWNTOWN BROOKLYN – BRIQ, a new 23-story, 105-apartment rental building located at 237 Duffield Street in Downtown Brooklyn, recently launched a lottery for 22 affordable units.
Applicants earning 60% of the area median income (AMI) can vie for one available studio at $867/month; 18 one-bedrooms at $931/month; and three two-bedrooms at $1,123/month. See annual household income requirements below.

Developed by Castle Rock Equity Group, BRIQ is located between Fulton and Willoughby Streets. Amenities in the mixed-use building will include a virtual doorman, common room lounge, laundry, and a rooftop deck.
Preference will be given to residents of Brooklyn Community Board 2 (Boerum Hill, Bridge Plaza, Brooklyn Heights, Brooklyn Navy Yard, Clinton Hill, Downtown Brooklyn, DUMBO, Farragut, Fort Greene, Fulton Ferry Landing, Vinegar Hill, Wallabout) as well as municipal employees. Five-percent of the units will be set aside for mobility-disabled applicants and two-percent for vision- or hearing-disabled applicants.
The deadline for applications is Thursday, November 30. Click here for more info or to apply.