Lottery For 13 'Affordable' Units Opens For Mid-To-High Earners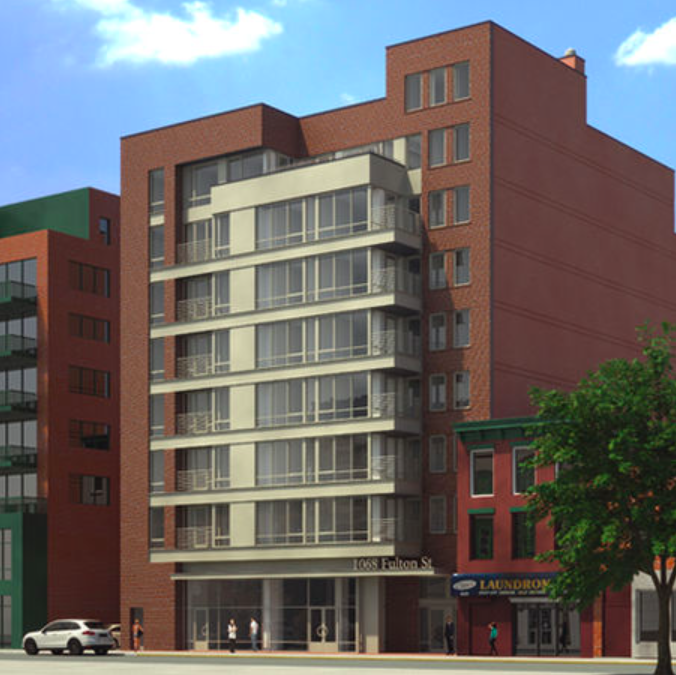 BED-STUY/CLINTON HILL – The lottery launched earlier this week for 13 affordable units at a new development at 1068 Fulton Street located on the border of Bed-Stuy and Clinton Hill.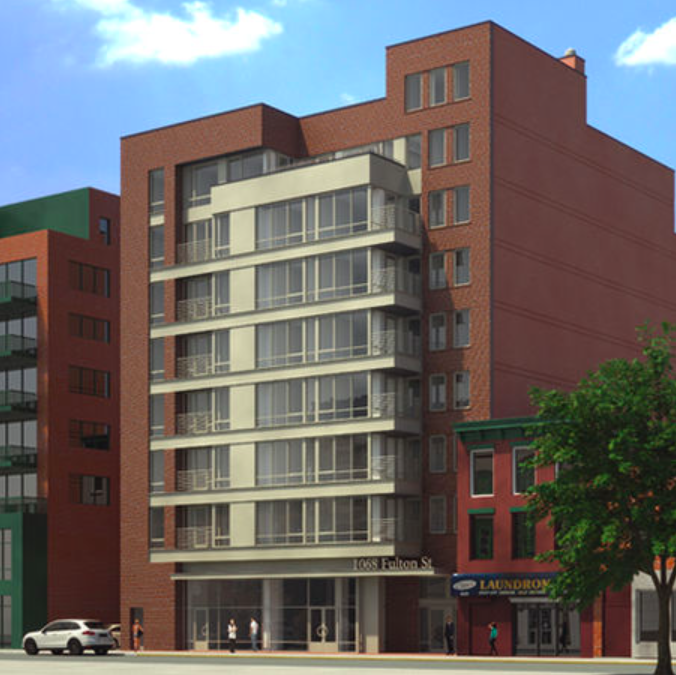 Situated between Classon Avenue and Claver Place, the building's available units include 6 one-bedrooms at $1,744/month, and 7 two-bedrooms at $2,099/month. The units are reserved for applicants earning 130-percent of the area median income (AMI).
Annual household income requirements skew toward the higher range, from $59,795 to $95,375 for single applicants; $59,795 to $108,550 for couples; $71,966 to $122,070 for families of three; and $71,966 to $135,590 for families of four.

Designed by ND Architecture & Design, 1068 Fulton Street will have a total of 44 apartments averaging approximately 770 square feet each, with 10,000 square feet in retail space on the first two floors. Amenities include an open rooftop, laundry room, and fitness center, though additional fees may apply for access to the laundry and gym facilities.
Preference for a percentage of units are set aside for applicants with mobility (5%) and vision/hearing (2%) disabilities.
If you meet the mid-to-high income requirements, act fast. The deadline for applications is Wednesday, June 27. Click here to apply.
Check out NYC Housing Connect for more information on how to find and apply for affordable housing.