Lots of Helping Hands at Newkirk Plaza Mural Painting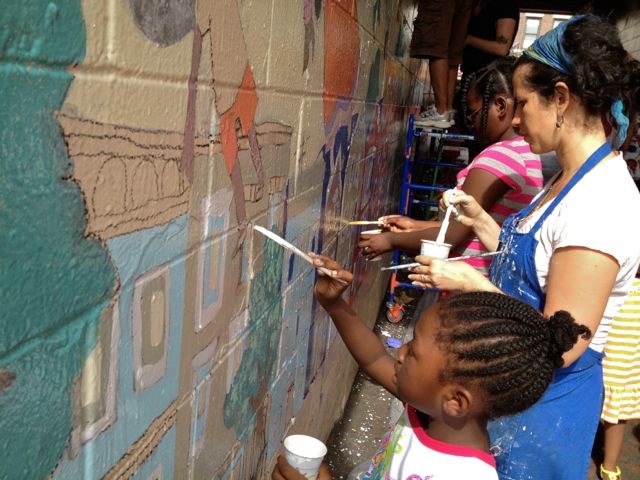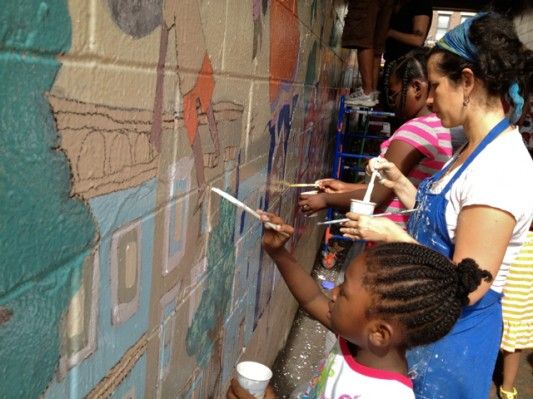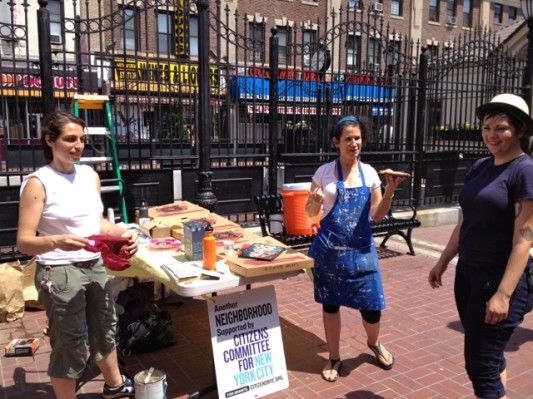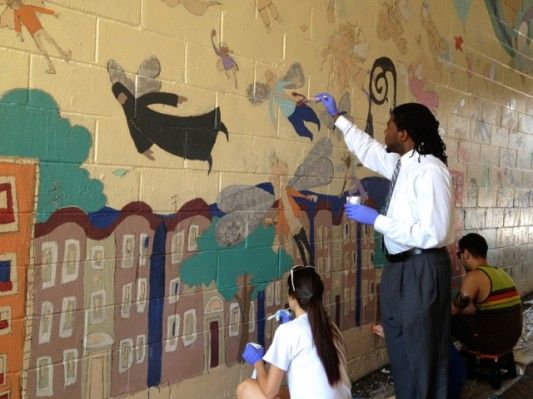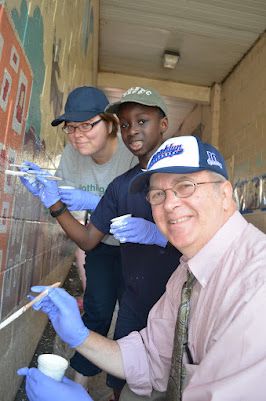 Wave after wave of volunteers stopped by yesterday to help paint the mural in the Newkirk Plaza passageway. Lyna and Oksana from the Newkirk Cares Collaborative and artist Susan Jaramillo directed everyone who picked up a brush–from friends and family and neighbors who had already heard about it, to kids and parents who just happened to be walking by, to Councilmember Jumaane Williams and Assemblymember Jim Brennan.
Susan will be putting the finishing touches on the mural over the next couple of days, so if you see her working, be sure to wish her well.
The wall with the mosaic will also be getting a mural on the rest of the blank section, but we hear there will be a little bit more to it. Stay tuned for details…