Food Stuffs: Simply Perfect Tacos At Los Amigos On Avenue U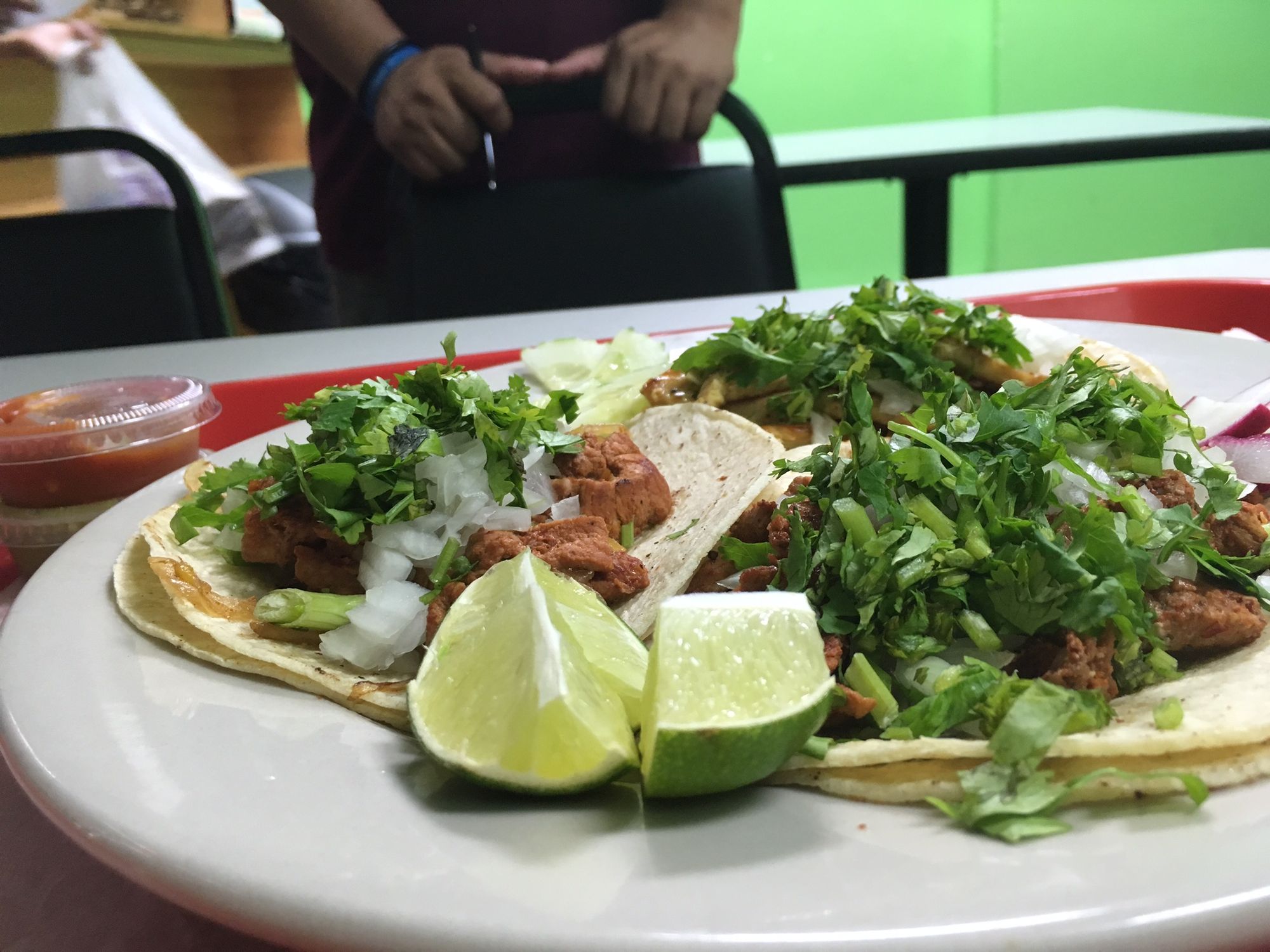 Food Stuffs is a column exploring the gastronomic landscape of Bensonhurst and the surrounding neighborhoods. Each entry will cover anything and everything remotely related to food. Because here in Bensonhurst, food is always news.
When it comes to tacos, I'm of the school of thought that less is more. A few simple ingredients and well-seasoned meat is all it takes to nail the dish.
Los Amigos Grill (142 Avenue U) seems to embody that philosophy, combining marinated pork, chicken and beef with amble tufts of fresh cilantro and onions, drizzled with fresh lime.
A hand-scrawled chalkboard sign and motorcycle outside the store don't betray the delicate synergy of flavors contained within this 6-month-old deli. Co-owner Geraldo Perez, who was born in Mexico City, tells us that building Los Amigos out of an old Chinese Tex-Mex eatery has been a labor of love.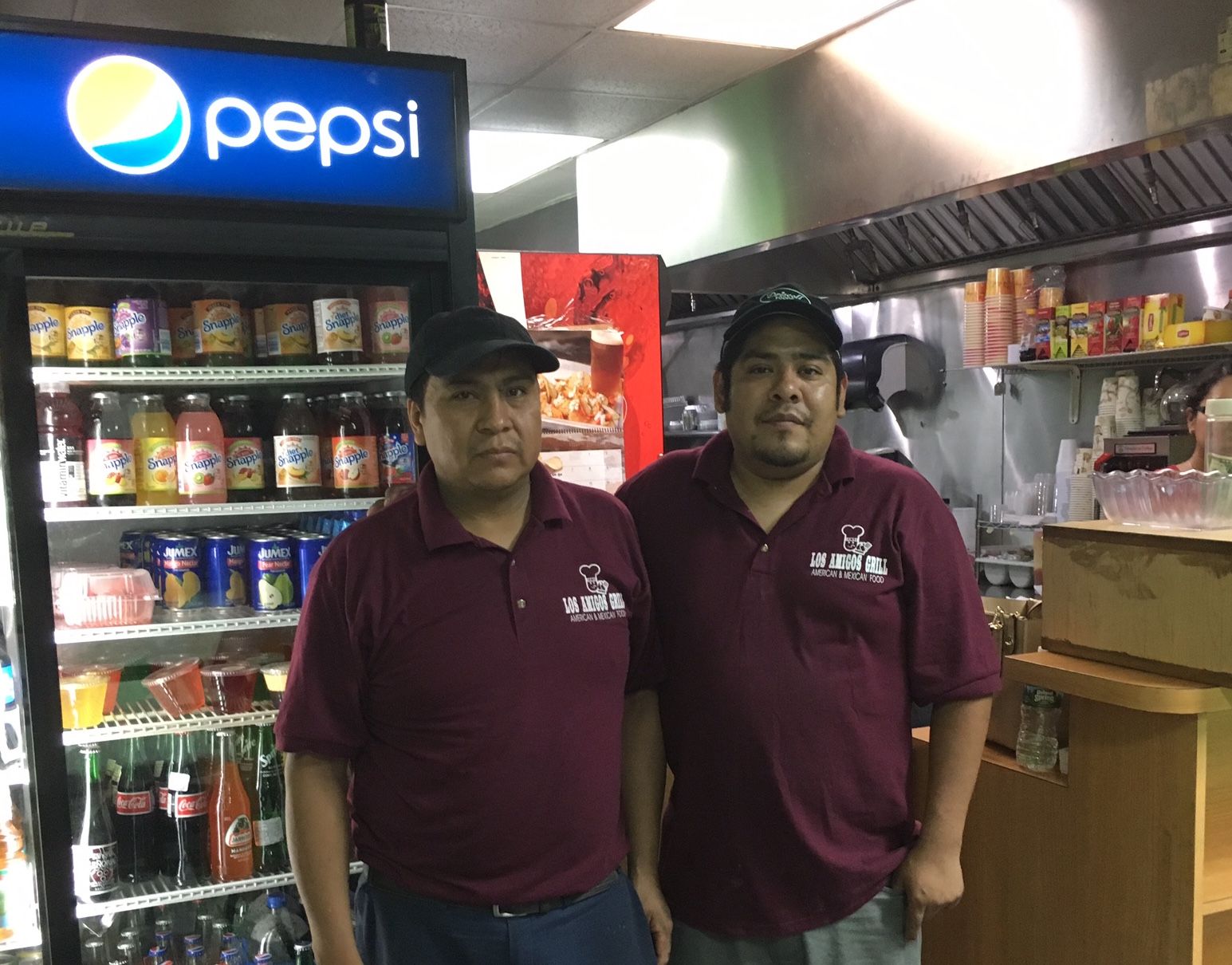 "We make everything fresh here," said Perez, who says he learned to cook from his mother and got his start working in Brooklyn as a dishwasher. "It takes a little bit longer, but you can taste the difference. We try to add a little bit more [to the menu] every day. "
The price for three tacos is $7, and I chose an assortment of grilled chicken, spicy pork and roasted pork. The spicy pork stood out to me among the three, and with few ingredients, the cilantro and lime flavors popped against the tongue-pricking chili. The chicken taco was also exceptional — with delicate seasoning and chargrilled layers of flavor, a little green salsa transformed it into a hearty, well-rounded taco.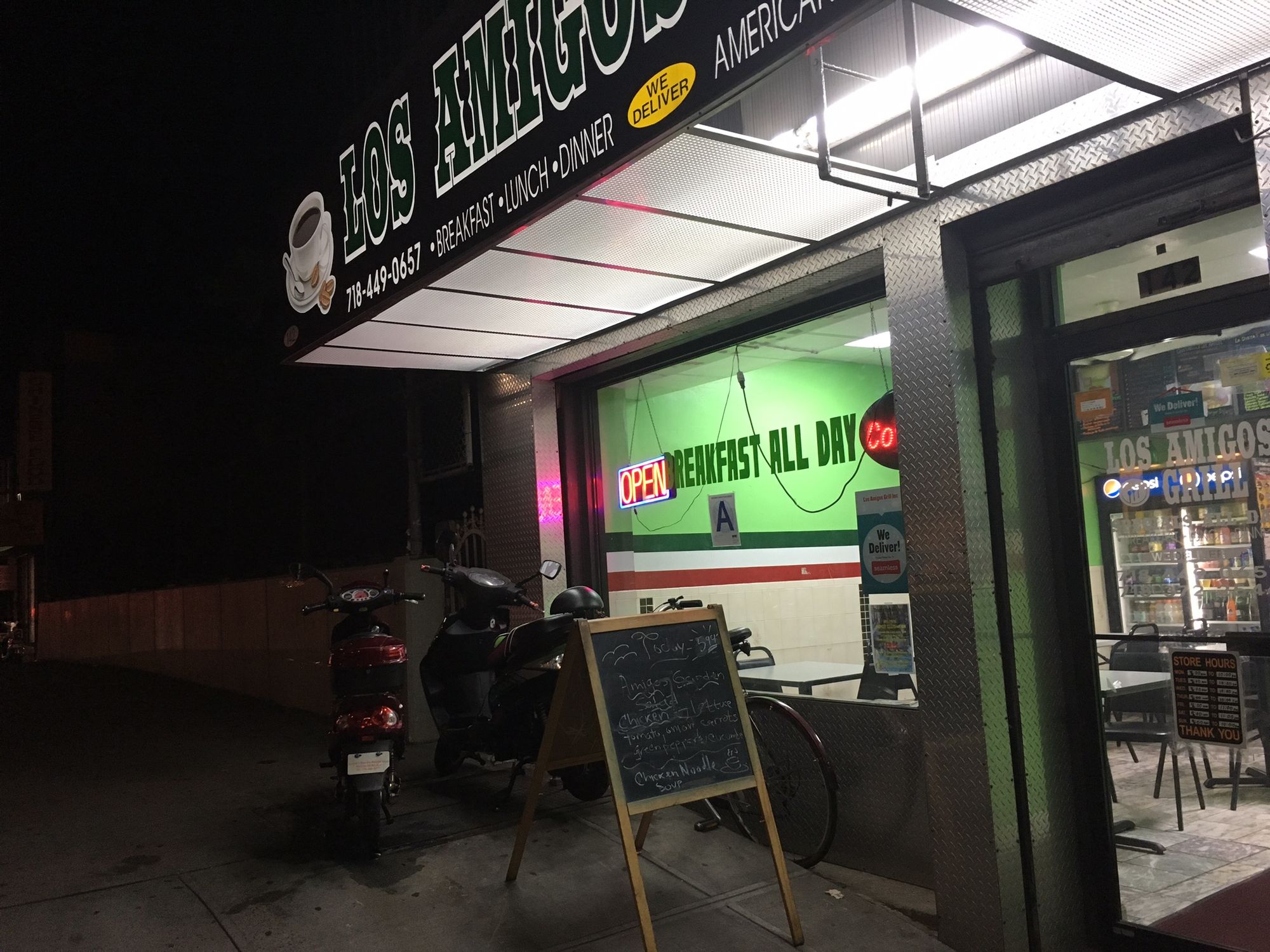 We are clearly not the only satisfied customers, as evidenced by hundreds of five-star Grubhub and Seamless reviews. During the week, the Gravesend deli's biggest sellers are basic American fare — lots of burgers, omelets, chicken wings, and wraps.  Then, on weekends, Central American families flood Los Amigos for traditional Mexican dishes made by Perez's wife like posole, a bean hominy.
The most popular dish at Los Amigos is Perez's Santa Fe Salad ($7.99), which includes grilled chicken, mixed greens, avocado, corn, cheddar, tomato, onion and tortilla strips.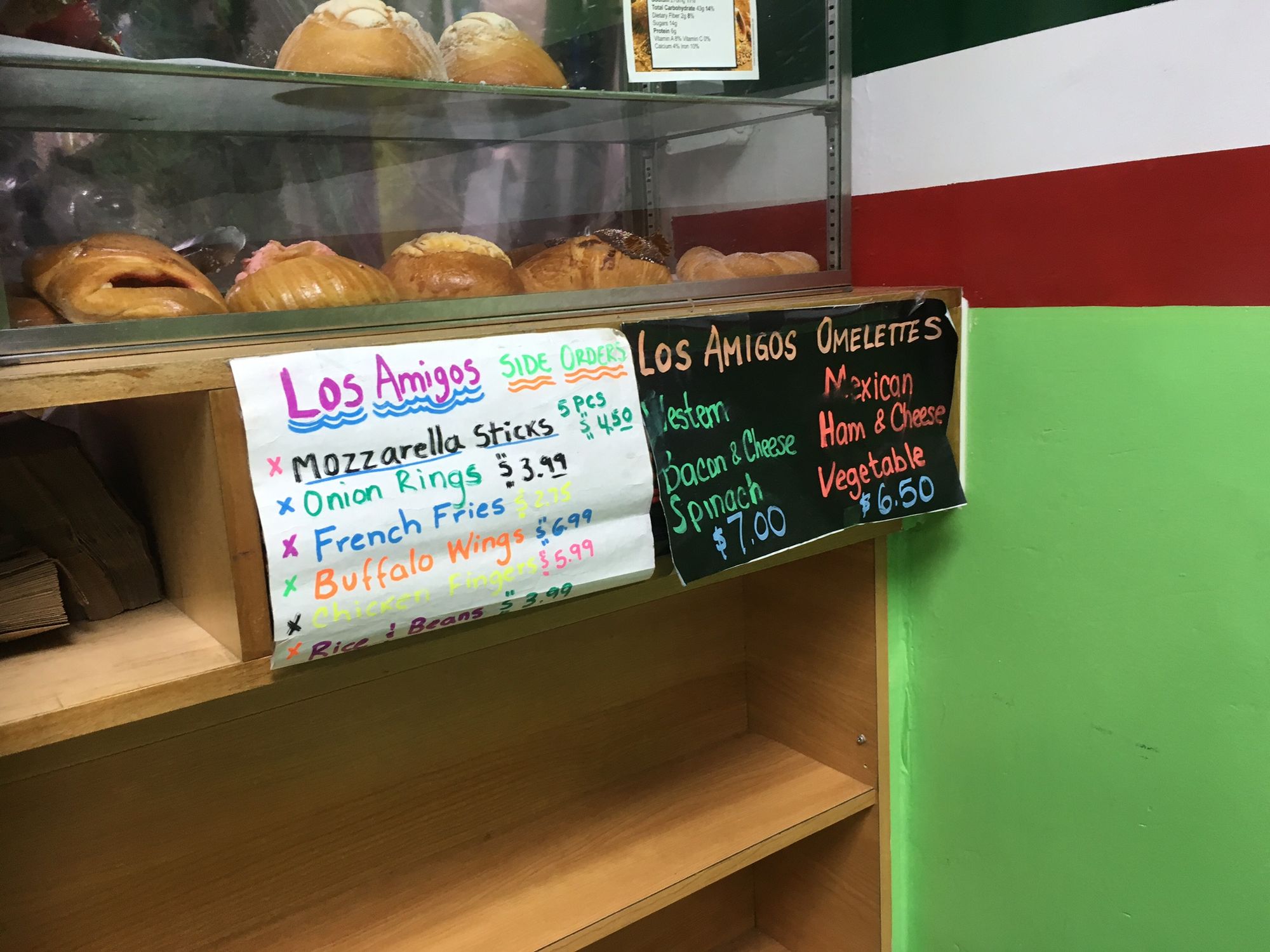 "Thank god, from the first day of business, the customers have been coming,"  said Perez. "We try to make it a place to come with your family."
Perez, who lives with his family on Van Sicklen Street, told us he loves Gravesend, with its safe streets and warm inclusivity.
"It's good for the kids growing up," said Perez "You can walk here and nobody looks at you like you are different."
Welcome to the neighborhood, Los Amigos, and good luck!
Visit Los Amigos at 142 Avenue U or call them (917) 651-0552.