Looking For Respect: Crown Heights Celebrates Diversity, Talks About Hate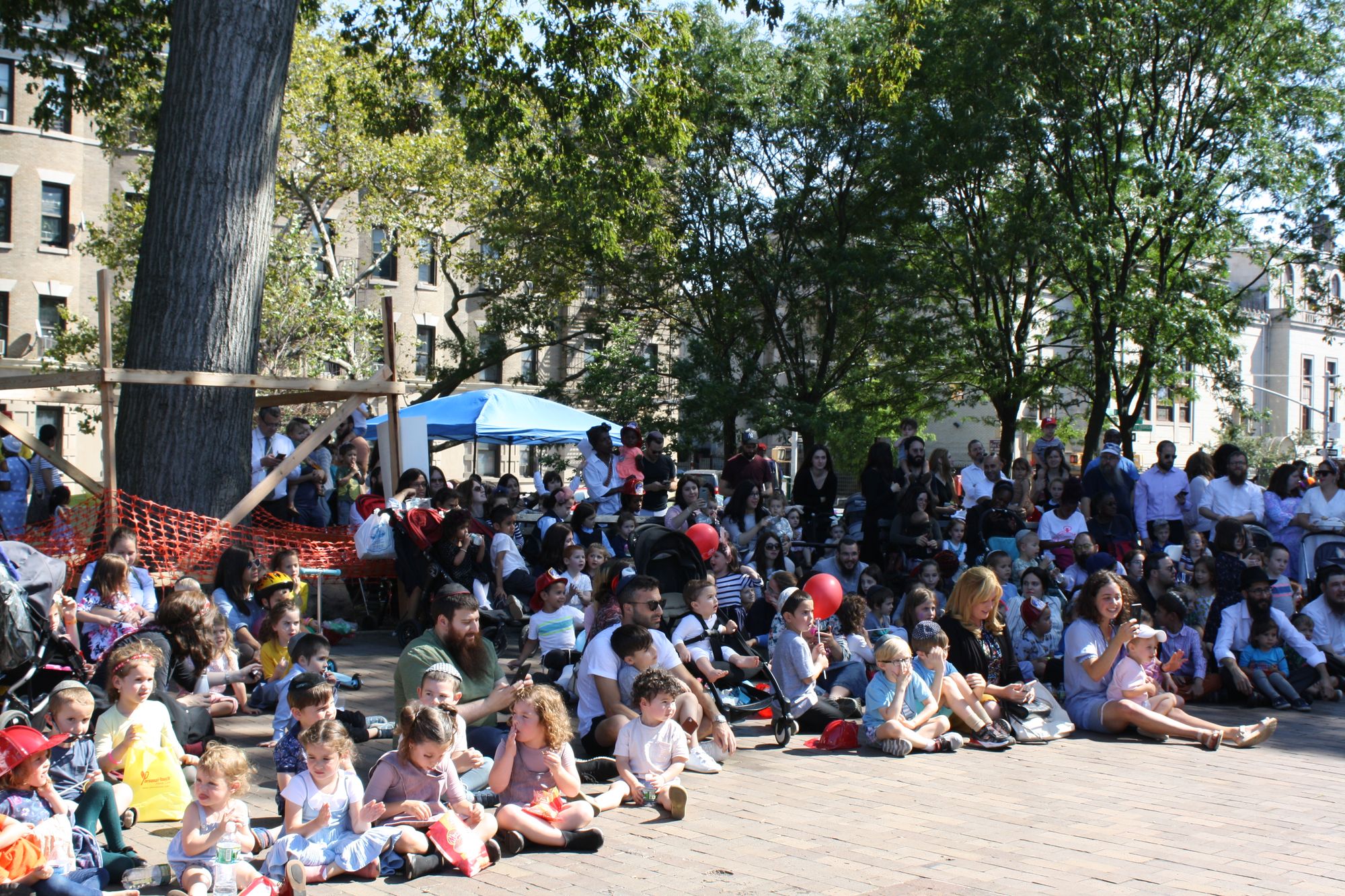 CROWN HEIGHTS – Crown Heights is racially and culturally diverse, however, residents live their lives in largely segregated communities. But on Sunday, Sept. 15, neighbors came together to celebrate what's unique about each community, and to talk about respect.
Hundreds gathered throughout Sunday afternoon at Brower Park for the fourth annual #OneCrownHeights Festival.
The entertainment menu included Caribbean steel drum and stilt dancing performances by Tropical Fete, Uncle Moishy singing Jewish-themed children songs, and a dazzling display of double Dutch jump rope skills by Ms. K's Swagga Jumpers.
"The goal of this is not to experience your own culture and go back into your cubbyhole," said New York City Council Majority Leader Laurie A. Cumbo, whose district includes a slice of Crown Heights.
She added: "We don't want to go back to where we were 28 years ago, which was a very tragic situation for our community. Some call it the Crown Heights riots. Some call it the Crown Heights uprising."
Indeed, memories of the three days of violent street riots in 1991 continue to hang like a dark cloud over the neighborhood. On a hot summer evening in August, existing racial tension boiled over after a Jewish driver accidentally struck and killed a 7-year-old black boy named Gavin Cato. Hours later, a black teenager fatally stabbed 29-year-old Jewish scholar Yankel Rosenbaum in apparent retaliation.
More recently, the neighborhood's reputation has been marred by a dramatic rise in suspected hate crimes. On Aug. 29, a group of men allegedly threw a rock at a Jewish delivery driver as he sat in his truck at the corner of Brooklyn Avenue and Prospect Place. Days earlier, a man assaulted Rabbi Avraham Gopin, 63, inside Lincoln Terrace Park on Aug. 27.
Meanwhile, gentrification complicates Crown Heights' racial dynamics. An influx of outsiders is steadily replacing many longtime residents who cannot afford the increasing cost of rent.
Some black residents view the newcomers as invaders who disrespect them and their culture. Crown Heights received widespread media attention in July 2017 when dozens of protesters demonstrated outside Summerhill restaurant. The owner used fake bullet holes and 40-ounce bottles of wine in paper bags to promote her restaurant. That stereotype offended many in the community.
New York State Sen. Zellnor Myrie, who represents parts of Crown Heights in Albany, chastised the media for covering the neighborhood only when there's something negative to report. "There's a lot of unity and good things happening in Crown Heights," he told the festival crowd.
Speaking from the platform, Cumbo urged folks in Crown Heights to find ways to unite.
"It doesn't just happen. It's something we have to work at hard every day," she stated. "So, the reason we created this [event] was to create a level of humanity in our community, so that we could see the humanity in each and every one of us. And hopefully, our children will grow up with an understanding that we are all God's children."
To that end, Crown Heights Jewish Community Council Executive Director Rabbi Eli Cohen moderated informal discussions with a group of residents during the festivities. He said the aim of the dialogue, dubbed Community Conversations, was to have a frank, respectful conversation among neighbors. The topics ranged from gun violence and youth bullying to hate crimes.
"This event shows that we can come together to celebrate. It also shows that we can come together in challenging times," Anderson Fils-Aime, a Community Conversations participant who is black, told the group. "What happened in Lincoln Park happened to all of us. As a diverse community, we have an opportunity to show the nation how diversity can work."
New York City Councilman Mathieu Eugene, whose district includes Crown Heights, sat in the circle of about 16 Community Conversation participants under the tent. He underscored that unity will come when neighbors respect each other.
"Most of the time, we don't respect each other because we don't know each other," the lawmaker said. "We have to come closer and talk to each other, and we will discover that what we have in common is much more than what divides us. That's why this gathering is so important."