Longhorn Skulls In The Big Blue Sky: Artist Terri Frohman And Local Bakery Team Up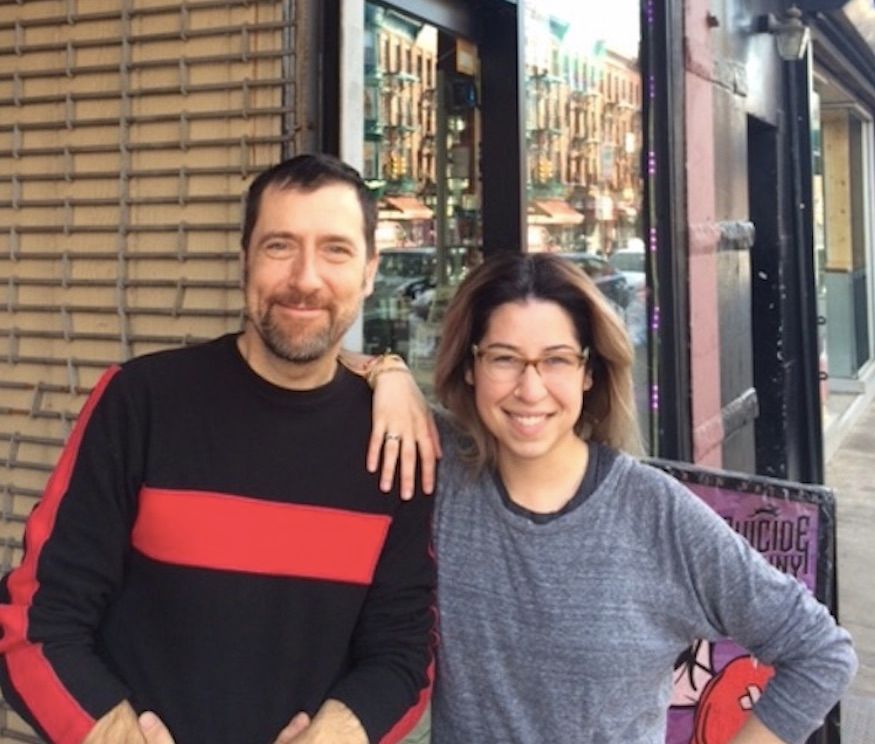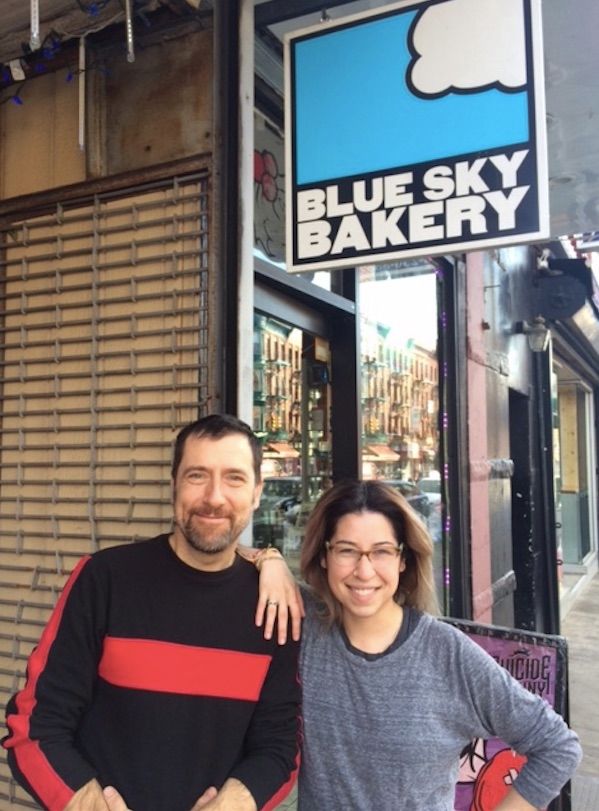 Stop into Blue Sky Bakery (53 5th Avenue between Bergen Street and St. Marks Avenue) for one of their famous muffins and enjoy some artistic work while you're there. This month, the bakery features work from two artists — one is Terri Frohman, featuring her Longhorn Skulls Collection.
The Longhorn Collection is a series of mono prints, each "representing the organic revolution of decaying process," as described by Frohman. "I was most attracted to the varying 'personality' types and textures that the skulls take on within elements of nature."
The artwork can be found hanging on the walls of the Blue Sky Bakery — a local gem of 12 years. Known for their muffins, which are sold in other cafes and bakeries throughout the city, owner Erik Goetze is enthusiastic about connecting the community by showcasing the "creativity in the Slope."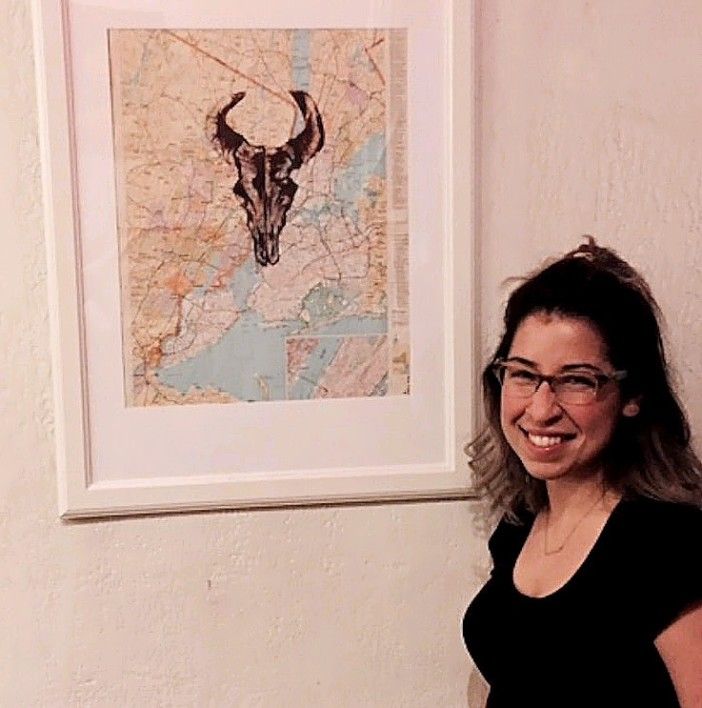 Frohman, a passionate art teacher by day, has long loved the process of creating art.
At an early age, Frohman realized she "wanted to connect her love of art, passion for people, kids, and the community to create art with people." With a BA in Art Education from State University of New Paltz and an MFA from NYU Steinhardt in Venice, Italy, she is no stranger to the art world. Most recently, she attended a retreat at the New Hampshire Art Institute where she became inspired to create this collection.
"As an artist, person, friend, girlfriend, and sister, I have evolved organically and through supportive change," Frohman explained, "these skulls represent the beauty of the ever-changing self." Each print is one of a kind, telling its own story.
Frohman has a longing for people to own and enjoy her art. She has priced her pieces modestly — and they can be purchased and taken home that very day. This accessibility to art is important to her and she hopes that anyone feeling drawn to a piece of her artwork will consider making it their own.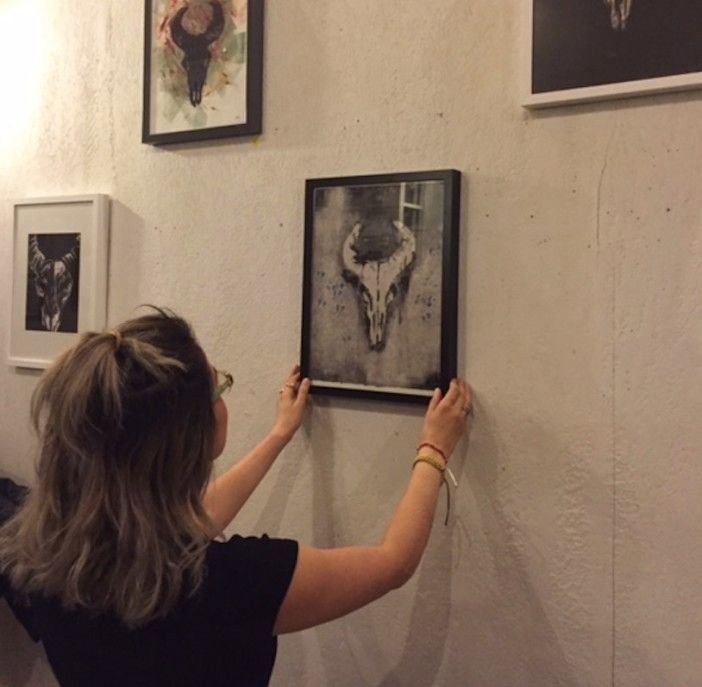 Blue Sky Bakery provides an opportunity for stimulating work to be part of the conversation while you visit. Your electronic gizmos are not are not forbidden — in fact — working is encouraged. Yet the bakery does not offer WiFi. Instead, the round tables are perfect for two or three patrons to gather.
"We encourage conversation!" owner Erik exclaims.
This is evident within the bakery, as the walls are filled with local artwork and the shelves showcase antiques from estate sales — with all are available for purchase.
Blue Sky Bakery is filled with delicious aromas and conversation-sparking art. Stop in for the engaging Frohman/Goetze collaboration.
Artists interested in being shown in the bakery are welcome to call or stop by.
The Exhibition Rundown: Longhorn Skulls Collection by Terri Frohman
Where: Blue Sky Bakery, 53 5th Avenue (between Bergen Street and St Marks Ave)
When: Now through the end of February
Hours: Monday-Sunday 7am-2pm
Phone: 718-783-4123
Admission: Free. Price list for artwork available at gallery.
All pieces are available cash & carry!
Artist Contact: terri.frohman@gmail.com
There will be an Artist Celebration on Friday, February 5, 2016 from 6:00-8:00pm at Blue Sky Bakery.