Loews Regency Donates Lots Of Furniture To JCC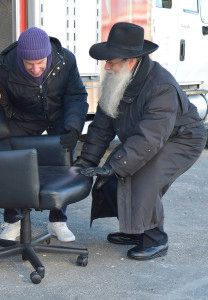 When Superstorm Sandy swept through our lives last October, it wrecked the Coney Island Seaside Senior Center. In light of the mess left by Sandy, the center, sponsored by the Jewish Community Council of Greater Coney Island (JCCGCI), have been the thankful recipient of some donated furniture courtesy of Jonathan Tisch, chairman of Loews Hotels & Resorts, according to a press release.
The Loews Regency Hotel donated more than 3,600 pieces of furniture including refrigerators, rugs, conference tables and televisions to replace the items destroyed by Sandy.
"After more than three months, many families, businesses and organizations are still feeling the effects of Superstorm Sandy," said Jonathan Tisch, "I'm pleased to partner with the Mayor's Fund and U. Santini to donate these items from the Loews Regency Hotel and assist in the recovery process."
Good work Mr. Tisch.