Loehmann's On Emmons Avenue Set To Close, Putting Nearly 100 Out Of Work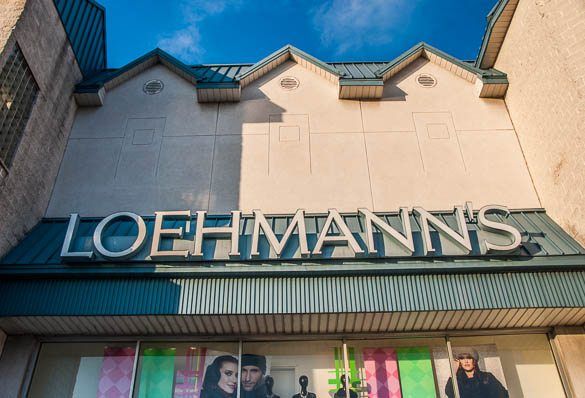 It looks like the controversial and eponymous tenant of the Loehmann's Seaport Plaza building on Emmons Avenue will soon vacate, following approval from a bankruptcy judge to sell off inventory and holdings.
The discount designer apparel retailer is shutting its doors after filing for bankruptcy in December. A judge on Tuesday gave the green light to conduct at "Going out of Business" sale of merchandise at the retailer's 40 locations across 11 states.
In Sheepshead Bay, it means a prime waterfront commercial space at 2027 Emmons Avenue will now go vacant, after being one of the strip's prime attractions for local shoppers. It also means that nearly 100 employees at the local location will be looking for work, an employee told Sheepshead Bites over the phone today.
The storefront is set to close its doors for good some time in March, the employee said. Until then, shoppers can enjoy bargains between 10 and 40 percent off, with the sale kicking off today.
The Sheepshead Bay Loehmann's opened its doors in the 1990s after a long and bitter battle between the property developer and locals who feared it was an inappropriate use of waterfront land. A special zoning district was enacted for the Sheepshead Bay waterfront in the 1970s, reserving the land for waterfront- and tourist-related activities.
The Loehmann's space was renovated in 2010 after a fire in a neighboring restaurant caused damages. Superstorm Sandy in October 2012 shuttered the location once again, and it reopened doors to shoppers in February.
The three-story, 280,000 square foot retail center came under new ownership in 2008, setting a local real estate record with a sale price of $24 million.
Founded in Crown Heights in 1921, Loehmann's has struggled to compete in recent years, filing for bankruptcy two previous times. It follows the trend of other discount apparel retailers, including Filene's Basement and Daffy's, both of which filed for bankruptcy in the past two years.