Local Roots NYC Is Starting A New Low-Cost CSA In The Neighborhood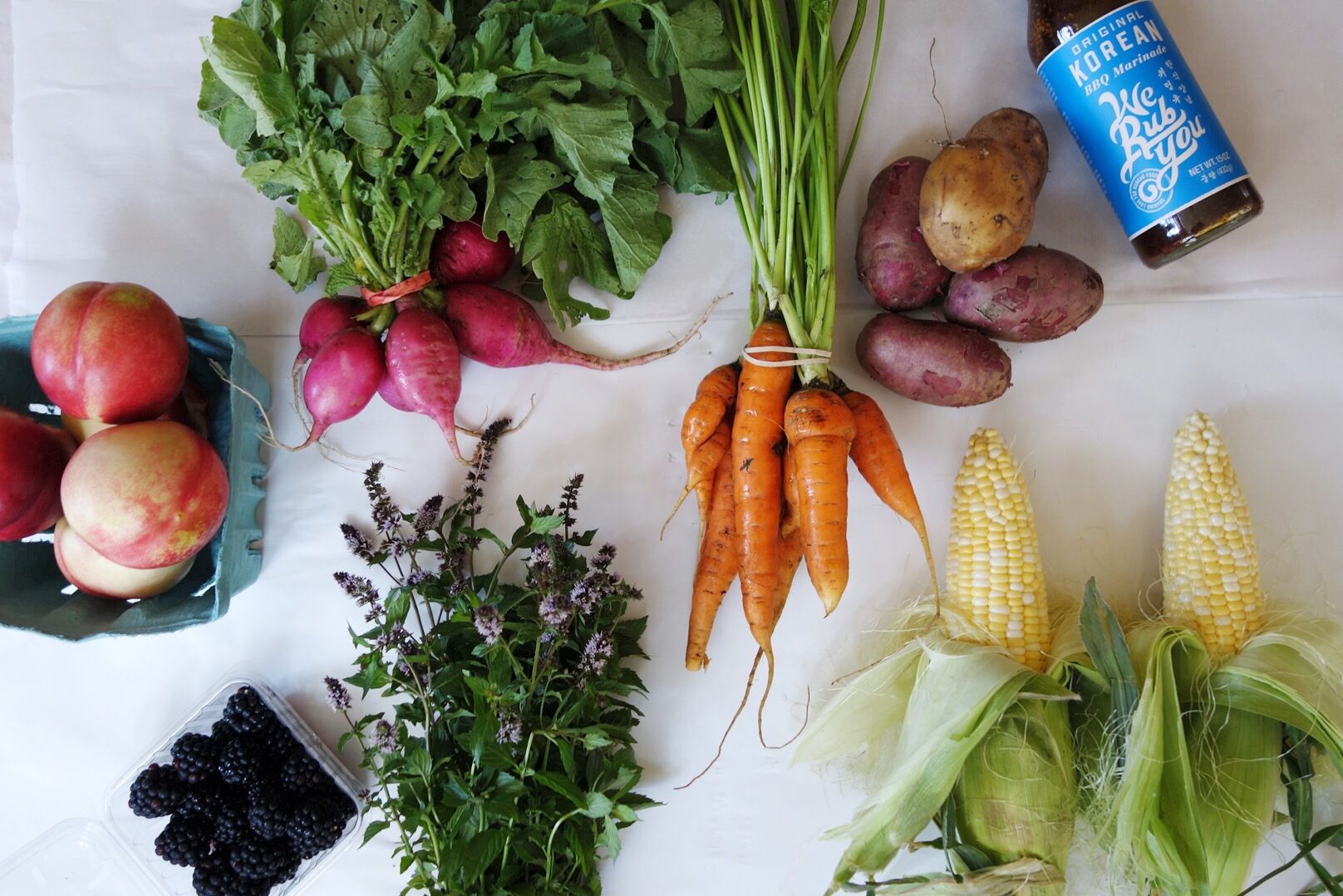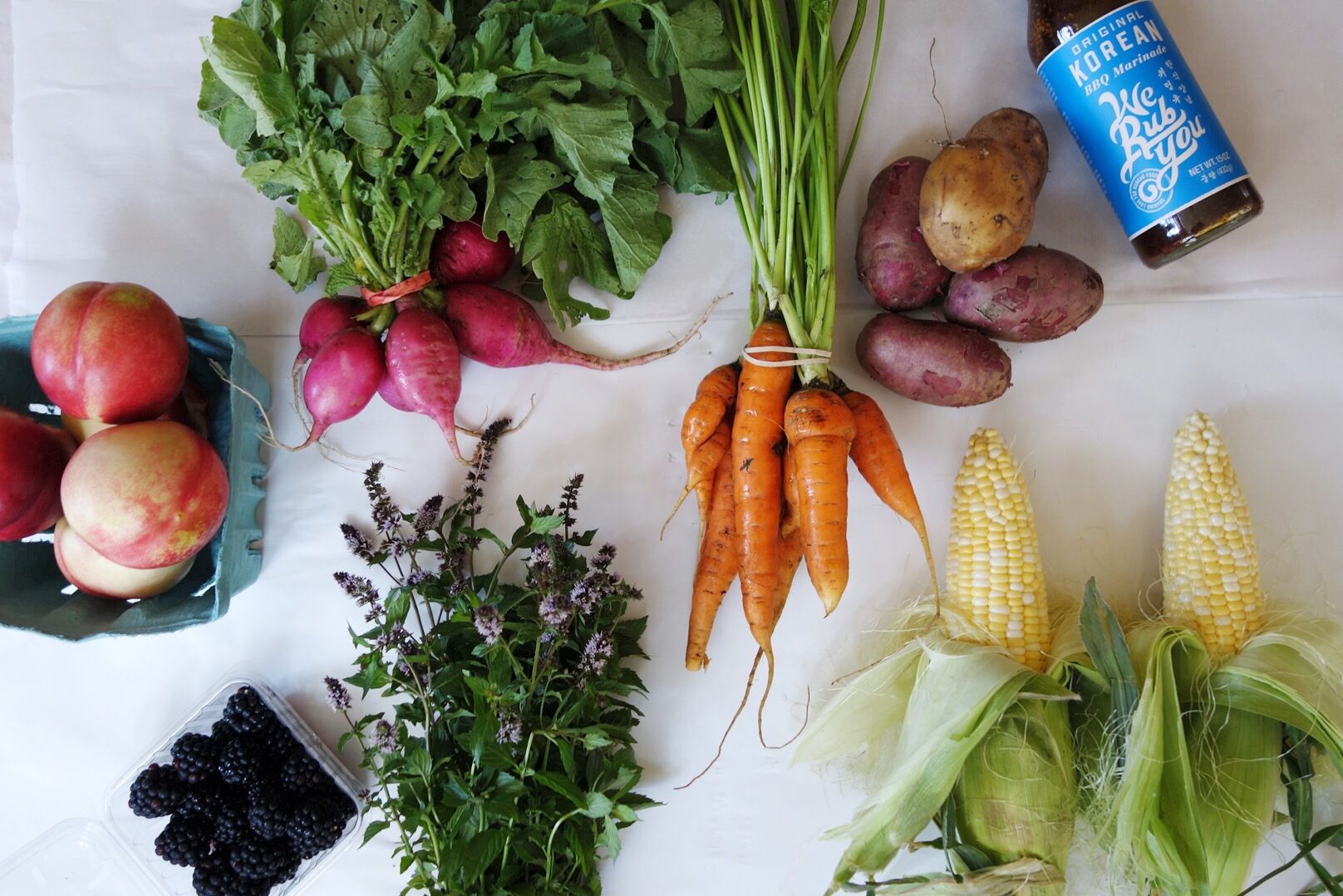 Looking for an affordable way to stock up on vegetables? Local Roots NYC is offering a new CSA for the Ditmas Park/Flatbush area for $16 a week. We talked to Khadija Khansia from Local Roots to find out more about the program.
DPC: What inspired you to want to bring Local Roots NYC to Ditmas Park? Where/when in Ditmas Park will people be able to pick up their CSA goodies?
Khadija Khansia: I started working with Wen-Jay, the founder of Local Roots NYC, this past CSA season. After seeing how much her CSA had to offer and how community oriented it was, I knew I had to bring it to my neighborhood. We like to make things as convenient as possible for our share members which is why we chose to have all of our CSA pickup sites in local bars/restaurants during happy hour. For our Ditmas Park/Flatbush location, we have partnered up with Farm On Adderley because we feel they are also very community oriented and support local farms. The CSA pick-up will be held every Wednesday at Farm On Adderley (1108 Cortelyou Road) from 6-8pm.
Does this CSA run year-round? If not, when does it operate?
Our CSA is almost year-round (from June until March), but, unlike most CSAs, we only require a 12 week commitment. Seasonal shares allow our members the flexibility to test the waters with us and see what works and what doesn't work for them, and allows for more financial flexibility. We offer Summer, Fall, and Winter seasons (fresh items from hoop houses) and because we offer so many share options that aren't as sensitive to the weather — like meat, eggs, and bread — we're able to provide our members with a great variety throughout these seasons.
How do people sign up?
To sign up for our CSA, head on over to http://localrootsnyc.org/join-our-csa/ and select the shares you are interested in purchasing. We currently offer veggies, fruit, juice, artisanal goods, milk, bread, eggs, meat, charcuterie, cheese, butter, pasta, granola, chocolate, veggie burgers, salad mix, fish, tea, honey, propolis, coffee, and bee pollen. All are grown using sustainable methods and unlike most CSAs, our members are not required to purchase a specific share. This means you can choose to purchase a share of tea, propolis, and chocolate, but pass on everything else. The world is your oyster!
What farmers does Local Roots NYC work with?
Local Roots NYC works with local farmers who are within a 150 mile radius. We work with 12 local, sustainable farmers and over 25 NYC-based small batch producers. Since that's a lot to list, I'll highlight the farmers of our most popular shares—fruit and veggies! To get a complete guide to the makers we source from, check out our website localrootsnyc.org!
Our veggie share ($16/week) is sourced from 3 different farms, Taproot Farm, a Certified Naturally Grown family farm located in Berks Counts, PA, and Norwich Meadows, a certified organic farm located in Norwich, NY, and Rogowski Farm, a multi generational, sustainable farm in Warick, NY. Our fruit share ($8/week) is sourced from Phillips Farm a pesticide-free, sustainable farm that practices Integrated Pest Management and is located in Milford, NJ. Other household names include Ronnybrook Dairy (milk) and Red Jacket Orchards (all natural juice and the founder of Local Roots NYC's alma mater).
Your group also holds supper clubs, concerts, farm trips, workshops, and more for members — what kinds of events will Ditmas Park residents be able to access this season?
One of our main goals is to create a community within our CSA. We want to be another outlet for you to get to know your neighbors! We try to have as many community building, educational events as possible. For the fall CSA we have a couple of events lined up, including a mushroom supper club, apple picking at our fruit farm, skill share workshops, and much more! As the season approaches, we will have a much more definitive calendar of events.
What else would you want neighbors to know about the CSA?
We are New York City residents who have been on both ends of CSA – both as members looking for local food in the city, and as the growers and coordinators at the farm. Through these experiences, we have created an alternative CSA model that we hope better connects New Yorkers to local food, and better serves our farmers. We also understand the daily grind of city living and want to be a source of escape for our members through our weekly pick ups of fresh, beautiful bounties of produce, and various events and farm trips! Exploring, cooking, and eating local foods has made our lives infinitely better and happier and we want to spread the joy with others!
Visit localrootsnyc.org if you'd like to sign up for the CSA, but don't wait, the deadline to sign up is Friday. And if you have questions about the CSA, email Khadija at csa@localrootsnyc.org.