Southern BK Pols Make Last Ditch Attempt To Stop Verrazano Toll Hikes On Eve Of Vote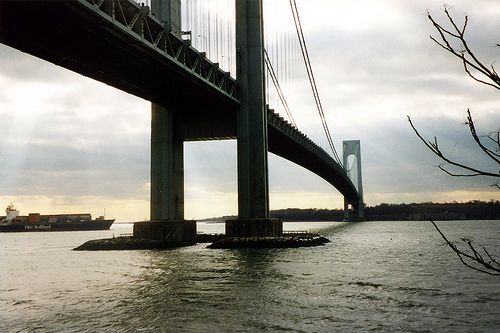 Tomorrow, the board of the MTA will cast their votes on raising tolls on the Verrazano-Narrows Bridge to a whopping $15 – and local pols are fuming.
State Senator Marty Golden, Congressman Michael Grimm and Assemblywoman Nicole Malliotakis issued a joint statement to the board and its chairman, Joe Lhota, urging them to kill the proposal and grant Brooklynites and Staten Islanders a measure of economic relief.
The statement follows a letter sent by the trio on December 13. In it, they wrote:
This proposal will hit the pockets of all New Yorkers who traverse the Verrazano Bridge for the purposes of work, shopping, medical care, family visits, and more. It is just unacceptable that the most expensive bridge in the world, already at $13, has the potential to become more expensive.
… In these difficult economic times, the last thing New Yorkers need is the burden of additional travel expenses. The proposal now before the MTA will further strain the budgets of millions of New York's families and cause a loss of revenue for countless businesses. This proposal is not only misguided, it is something New Yorkers are not willing to accept.
The current proposal calls for raising the toll $2, from $13 to $15. The increase would be $1.06 for those with E-Z Pass.
The three Republican legislators are not alone. Last month, Democratic Councilman Vincent Gentile stood before the board at its November 28 hearing and blasted the plan. He also demanded that the MTA extend the discount they give to Staten Island residents to Brooklyn residents as well.