Local Leaders And City-Wide Candidates Converge At New Independent Democrats Reception
A New Independent Democrats reception, headed by Jacob Gold, district leader/state committeeman, 44th Assembly District, was held recently in the neighborhood at the home of retired Civil Court judge Alice Fisher Rubin. The reception was attended by more than 100 community members, judges, and elected officials. Gold (pictured above, center, with Frank Seddio, Kings County Democratic chairman, and Bill Thompson, comptroller and mayoral candidate) shared some photos taken by Steven Aiello.
Civil Court judges and candidates for Supreme Court (from left): Hon. Pam Fisher, Hon. Miriam Cyrulnik, Hon. Debra Silber (foreground), Hon. Bernard Graham (background), Hon. Betty Williams, Hon. ShawnDya Simpson, Hon. Genine Edwards, Hon. Katherine Levine, Hon. Kathy King, (obscured: Hon. Kenneth Sherman, Hon. Desmond Green)
District 40 City Council member Mathieu Eugene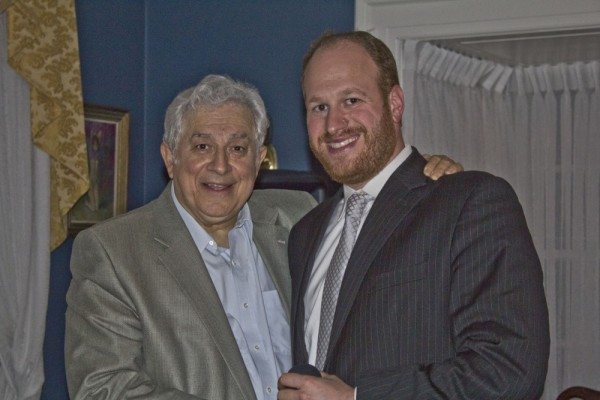 Gold and District 44 City Council member David Greenfield
Gold thanking the hostess, Judge Alice Fisher Rubin
Gold and Assemblymember Rhoda Jacobs of the 42nd A.D.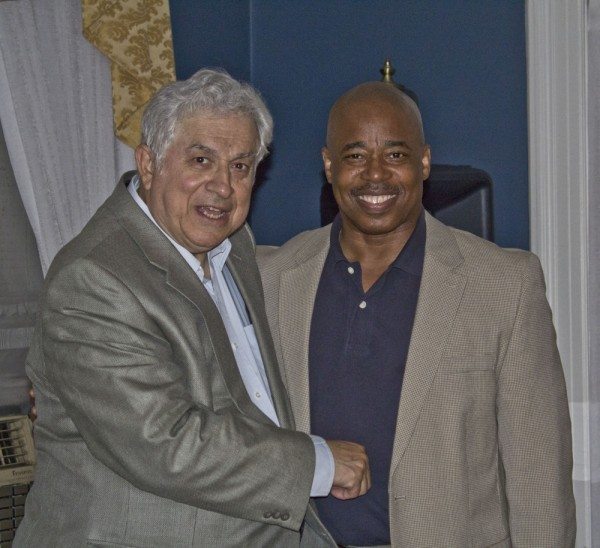 Gold and State Senator Eric Adams, who is currently running for Brooklyn Borough President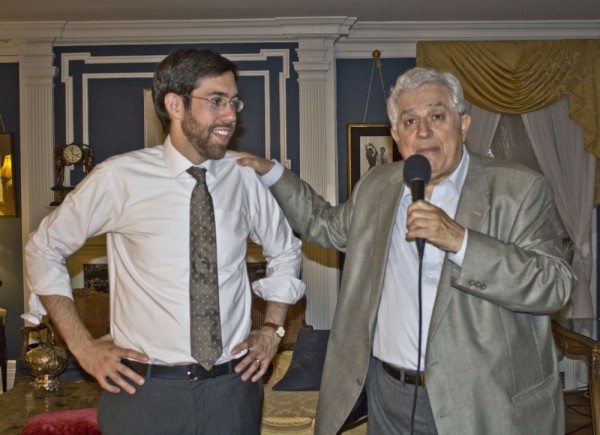 State Senator and candidate for Public Advocate Daniel Squadron with Gold
Have you held, or are you holding, an event in the neighborhood? Got an announcement — wedding, graduation, etc. — to share? Let us know at editor@ditmasparkcorner.com.