Local Docs Eye Building on E. 17th and Ave. Z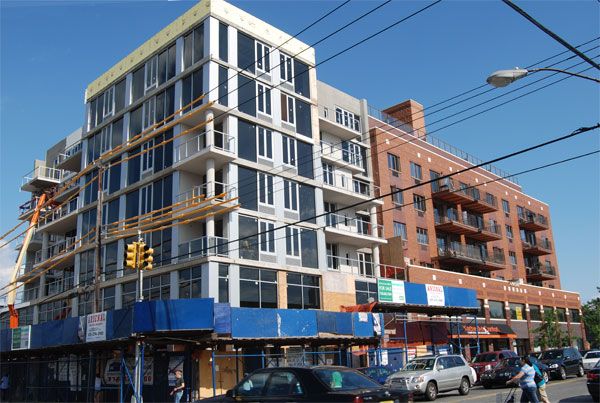 The commercial units in the steel-and-glass building being constructed on Avenue Z and East 17th Street may soon be occupied by a group of local doctors for use as a medical center, said the building's commercial realtor, Brian Hanson of Massey Knakal Realty Services.
A contract has not yet been signed, but Hanson said they're very close to a deal. The unnamed doctors all have private practices in the area.
The commercial portion of the property includes the basement, ground floor, and second level, totaling more than 15,700 square feet. If all goes smoothly, Hanson expects to close the contract within three to six months.
Above the commercial portion stands 10 residential units on five floors. The residential section of the building is represented by The Corcoran Group, which has not yet started marketing the condos.
The Corcoran Group could not be reached for comment, but Hanson said he believed the condos are approximately 2,000 square feet each. Though he is not sure, Hanson said he believes Corcoran will start marketing the units after Labor Day. Because the Massey Knakal sign is the only one on the building, Hanson said he gets about five to seven calls a week regarding the properties, indicating high consumer interest.
Construction on the location started about a year and a half ago. No word yet on a completion date.