Local Cop Rescues Adorable Kitten In Brighton Beach, Gets It Adopted And Named In His Honor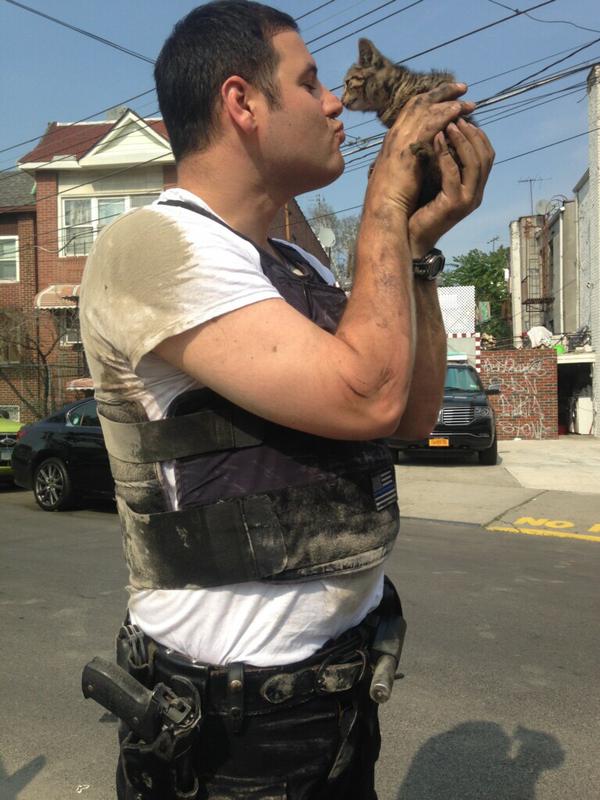 A local cop pulled a distressed kitten from the engine block of a vehicle in Brighton Beach on Friday, then found it a new owner who named the feline after its rescuer.
The 60th Precinct's John Passarella, 27, was summoned to the scene after his fellow officers struggled to lure the cat out. A volunteer firefighter in his off time, Passarella slid underneath the minivan on his back.
It took time and effort, but Passarella managed to wind his hands through the engine's belts and mechanical parts, grabbing hold of the cat and pulling it out.
Passarella told news outlets the kitten was approximately 1 or 2 months old. The precinct touted the rescue on Twitter.
The uninjured cat appeared to be a stray, and Passarella found it a new home with the son of another police officer.
"[I'm] definitely ecstatic that someone I know personally was able to take the cat," Passarella told ABC News. "Definitely gives me peace of mind knowing that it's going to be OK."
The cat is named "Pazzy," after Passarella.
The officer has previously made headlines for his humane heroics.
Passarella and his partner, Officer Anthony Alberti, spotted a shoeless 5-year-old boy wandering around a Bath Beach park in pajamas on a bitter cold day in December 2014. Passarella bundled the boy in his duty jacket to keep him warm, and tracked down his mother.