Local Candidate Talk: Michael Cox Runs For State Senate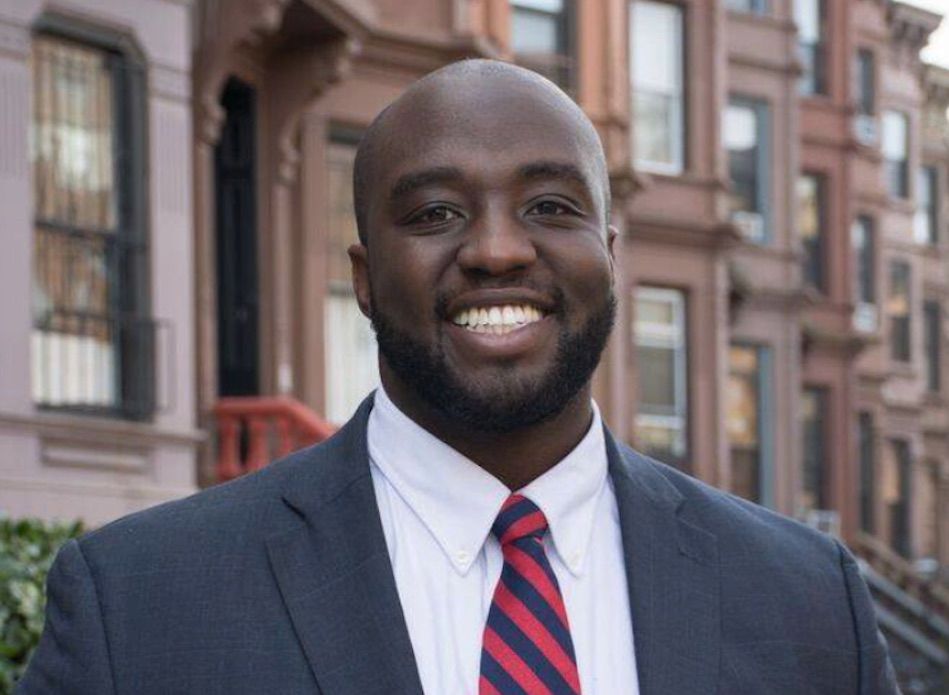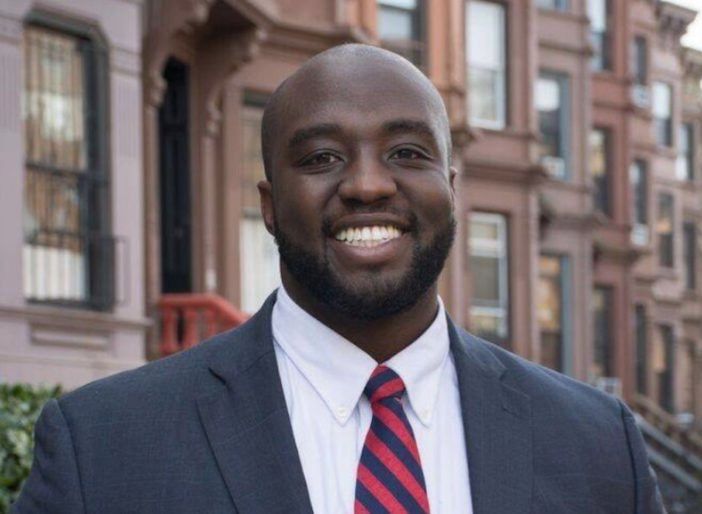 With a controversial and chaotic Presidential race taking up the majority of media headlines, candidates can find it challenging to introduce themselves to their current or potential constituency.
Here's an opportunity to hear from a new candidate in their own words.
Michael Cox (D) is running for State Senate District 25, which consists of Brooklyn neighborhoods Fort Greene, Park Slope, Gowanus, Sunset Park, Bedford-Stuyvesant, Boerum Hill, and Red Hook.
Cox is challenging incumbent Velmanette Montgomery (D), who has been the State Senator for District 25 since January 1, 2013. Montgomery has served in state senate positions since 1984.
The primary election is to be held on September 13, 2016, followed by the general election on November 8.
Cox began his career as a public school teacher in East New York and later served as a policy advisor for both Congressman Gregory Meeks and Congressman Dan Maffei (Maffei is now Federal Maritime Commissioner).
Cox subsequently worked in the Obama Administration in the United States Commerce Department and later as an advisor to the Assistant Secretary for Economic Development and the Assistant Secretary of Legislative and Intergovernmental Affairs.
After returning to Brooklyn, Cox worked as Assistant Director of NYU in Brooklyn. His local community involvement includes the Economic Development Committee of Brooklyn Community Board 2 and the full board of Community Board 8.
The Stoop had a chance to hear from Cox about why he's running for state senate, what he sees as the most pressing issues, and a bit about his favorite things to do in the neighborhood.
---
Park Slope Stoop: Thanks for speaking with us, Michael. You began your career as an educator. Have issues and priorities in schools changed since you first started out?
Michael Cox: The priorities of schools should always be that all students demonstrate academic learning and social and emotional growth. We see that far too many schools—and in fact, entire school districts—within our communities have fallen short of this aim, but what is worse is we have not seen politicians prioritize solutions to fix the problems we face. Instead, we see a lack of accountability from our elected leaders—which has oversight over schools—and disproportionate blame on teachers.
Teachers cannot be the only ones held accountable for the success of our schools, which lack guidance counselors, social workers, and support staff. Research shows these resources significantly improve the school experience for all students but especially those with disabilities, special needs, and trauma—so it is unclear, despite all of the evidence, why our elected officials have not appropriated funding for sufficient staffing—which would be a legislative priority of mine. Schools should not have one guidance counselor per 500 students, or have to choose between a guidance counselor and a social worker—that's just irresponsible on the part of local leaders.
You co-created the program "Business Sunday" within the Obama administration. How do you see the work you did with this project translating to the district you are hoping to represent?
Along with Josh Dickson of the White House office of Faith Based and Neighborhood Partnerships, I created Business Sunday to empower churches, community organizations, companies, and individuals to gain access to economic development tools, valuable technical assistance, grant information and other resources from the Minority Business Development Agency, BusinessUSA and the Small Business Administration.
Business Sunday was developed because at the national level we saw so many opportunities that communities, small businesses, and especially minority and women-owned businesses were missing out on. The same thing is true in New York where only a small fraction of city and state contracts are awarded to minority- or women-owned firms and some communities feel frustrated, as economic opportunity seems elusive.
For this reason, the work I did with Business Sunday and the Obama administration translates directly to what I would be doing as a State Senator, supporting the local business community in a very tangible way—which would lead to more equitable economic opportunities for people throughout the district. Such support has not occurred, which baffles me because recent activity in tech, construction, and real estate development sectors could have been a great opportunity for local businesses and workers.
Affordable housing is a prominent concern for our area — and certainly all over New York City. Some lament it is a losing battle. How do you envision fighting this battle?
We cannot afford to lose the battle for affordable housing. Brooklyn has grown nearly 150,000 people in the past 5 years and is projected to grow to 2.7 million people by 2020.
For years, tax breaks have worked to bring luxury buildings to Brooklyn and now as we realize luxury buildings are no longer needed, instead of reforming the program to accommodate low, mixed, and middle-income housing some politicians are suggesting we discard the tax credits altogether. It is easy to see why so many people have grown so frustrated and feel like the system, their elected officials, and their government does not work for them.
I will fight relentlessly to make sure the same tax credits that were awarded for luxury buildings are available for low, mixed, and middle-income housing—it is the only way to prevent displacement and retain people and families in Brooklyn.
What involvement would you like to have in the environmental issues prevalent in the Gowanus neighborhood? Are there target items you'd like to address?
Several local groups have done an outstanding job elevating the very concerning issues related to the Gowanus Canal. I have followed some of the work by the Gowanus Canal Community Advisory Group, FROGG, and others and would like to be involved in the ongoing conversation about the best approach to resolve the issues related to the canal.
However, while I do see activity specifically related to the canal, I am concerned we have not done enough to expeditiously address the broader vulnerabilities of our failing infrastructure and its interplay with the environment. For example, I am troubled by the prospect of sewage backflow that Red Hook faces in the event of storm surge. I would like to target this issue and others like it—where we know a problem exists—before it becomes a catastrophe and we have a Flint-like crisis in Brooklyn.
Tell us a bit about your favorite things in the neighborhood. What do you enjoy doing with your family? Any favorite haunts you'd like to share with us?
I love block parties, the Brooklyn Museum, Prospect Park, random Brooklyn festivals and street parties, and playing pick-up basketball and football in the neighborhood.
My family is big on sports. We love to cycle together and watch all sports—especially Syracuse (Go Orange!) where I was a student athlete. We are also confident, or at least hopeful that the Knicks and Nets will have winning seasons… soon… maybe.
You can visit Michael Cox's website to find out more information about his candidacy.