Local Brooklyn Public Library Branches Launch Laptop Loaner Program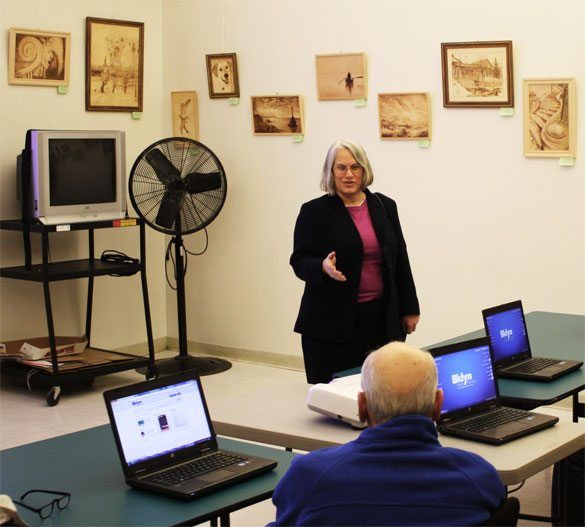 Elected officials and library administrators gathered at the Kings Bay branch of the Brooklyn Public Library last Friday to celebrate the launch of a new laptop loaner program.
The program kicked off in Brooklyn Public Library branches in Kings Bay (3650 Nostrand Avenue) and Kings Highway (2215 Ocean Avenue), where 18 brand new laptops and charging carts are now available thanks to $50,000 in funding allocated by Assemblywoman Helene Weinstein.
"Whether you're a student using the internet as a research aid or a senior citizen wanting to know your rights, this program will have a positive impact on all library patrons," said Weinstein in a press release.
The laptops will help busy branches like Kings Bay by allowing people to use the laptops for two hours anywhere in the building – a departure from the policy for current desktop computers, which can only be used for 30 minutes.
Now… we're on our way over to make sure every browser's homepage is set to Sheepshead Bites.