Local Bites: Brooklyn Navy Yard Provides Food Retail Space To NYCHA Entrepreneurs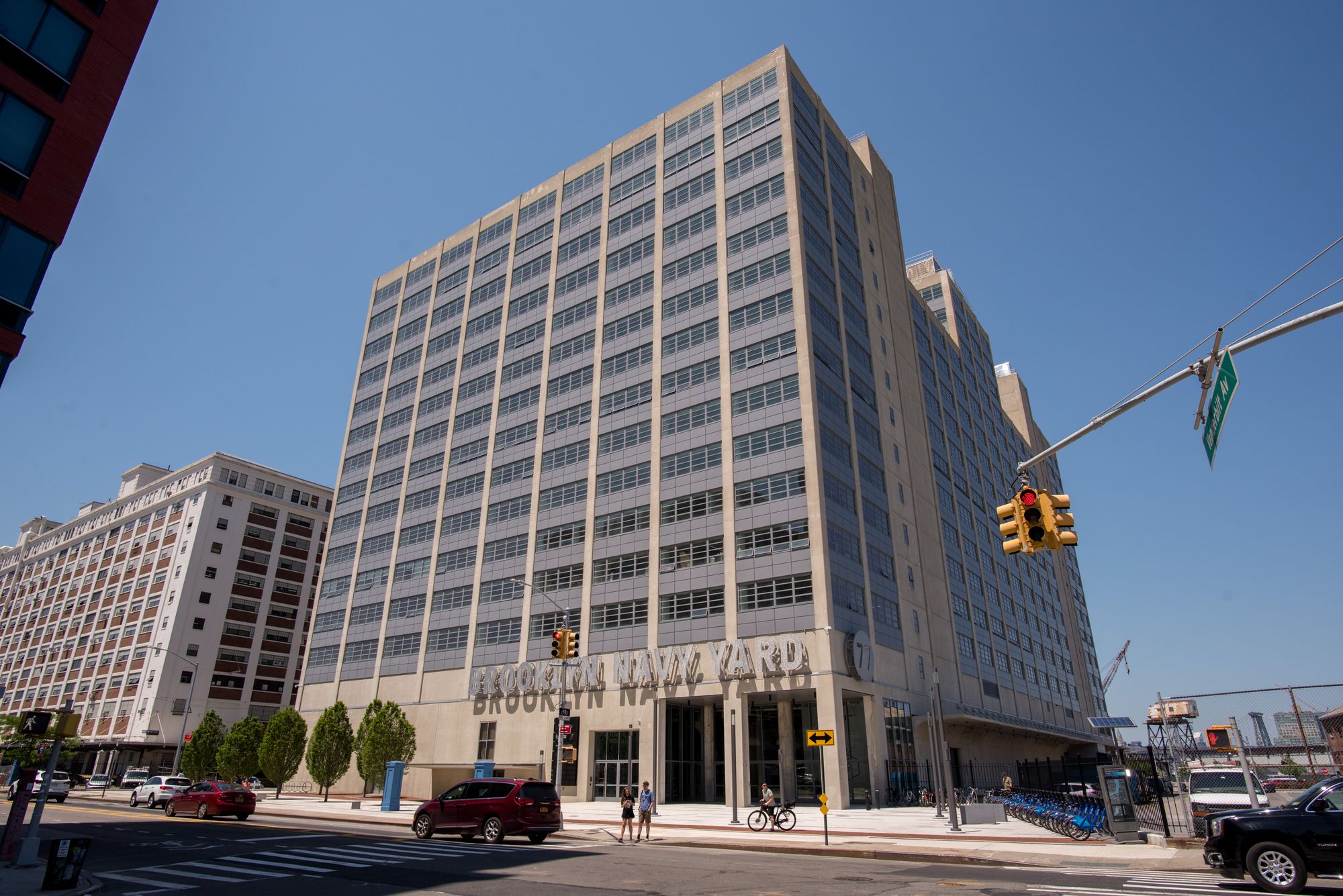 BROOKLYN NAVY YARD – The Brooklyn Navy Yard Development Corporation announced on Monday the launch of Local Bites, a food service kiosk at Building 77 which will provide temporary space for graduates of the Food Business Pathways program (FBP), an entrepreneurial program that supports NYCHA residents who want to start food-oriented businesses.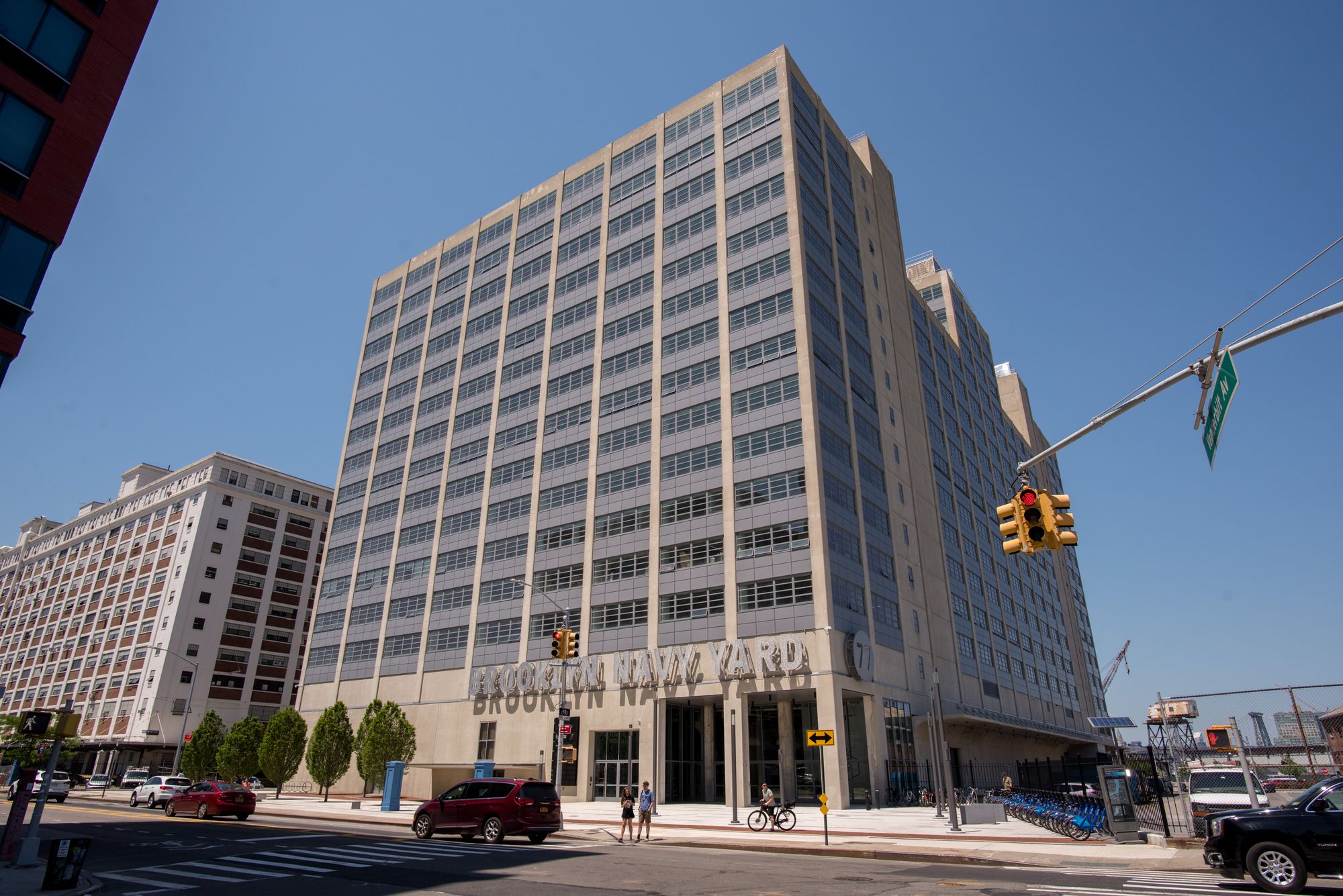 Located on the ground floor of the Navy Yard's food manufacturing hub, Building 77, Local Bites will serve prepared food made by FBP graduates. Through the FBP program, NYC Small Business Services provides an intensive twelve-week business course to public housing residents interested in launching food-related businesses. The course teaches participants how to finance, operate, and market their businesses; offers business coaching; helps participants apply for relevant permits and licenses; and connects graduates with kitchen incubators.
Start Small Think Big, a non-profit organization that assists under-resourced entrepreneurs in opening businesses in underserved areas, will also provide services to FBP grads, ensuring that they are prepared to manage the food kiosk as well as providing pro-bono legal, financial, and marketing advice.
"This kiosk provides our clients the chance to sell their products for the very first time in a retail setting — gaining the experience and building the self-confidence they need to take their growing business to the next level," Executive Director of Start Small Think Big, Jennifer DaSilva, said in the announcement.
Business owners in the Brooklyn Navy Yard program will rotate every two months, with participants serving different types of offerings during their time managing the Local Bites kiosk. The program will kick off with Luquana McGriff's A Cake Baked in Brooklyn, followed by Brandi Covington's Cooking With Corey, and more.
The Local Bites kiosk, which will be open from 11am to 3pm, will be a prime location for the entrepreneurs as new businesses continue to open at Building 77. The Brooklyn Navy Yard's 60,000-square-foot food manufacturing hub will be home to local food and beverage businesses including Russ & Daughters, Brooklyn Roasting Company, Grandchamps, Jalapa Jar, Pizza Yard, Rustik Tavern, The Brooklyn Greenery, The Food Sermon, Transmitter Brewery, and We Rub You.
"It feels like such an accomplishment to have an opportunity to be the first business at Local Bites," said McGriff, owner of A Cake Baked in Brooklyn. "I grew up in Brooklyn, watching the Brooklyn Navy Yard from afar, and I am thrilled to have my first retail location be so close to my home, to my kitchen, to my community."
"I have big goals for my business and being at the Navy Yard brings me one step closer to them." Covington, owner of Cooking with Corey, added. "Food Business Pathways and Start Small Think Big have really helped clear the way for me to launch and grow my business. I am really excited for the learning experience, as well as the exposure to a larger and more diverse customer base."
Since its launch in 2015, 233 NYCHA residents from across the city have graduated from the FBP program, with many starting their own businesses. The program, which consists of 90% women and 100% low- to moderate-income participants, has featured twenty graduates serving their fare at SummerStage concerts over the past two years.
Learn more about the Food Business Pathways program at www.nyc.gov.