Local Artist Jonathan Blum Celebrates 50th Birthday With Retrospective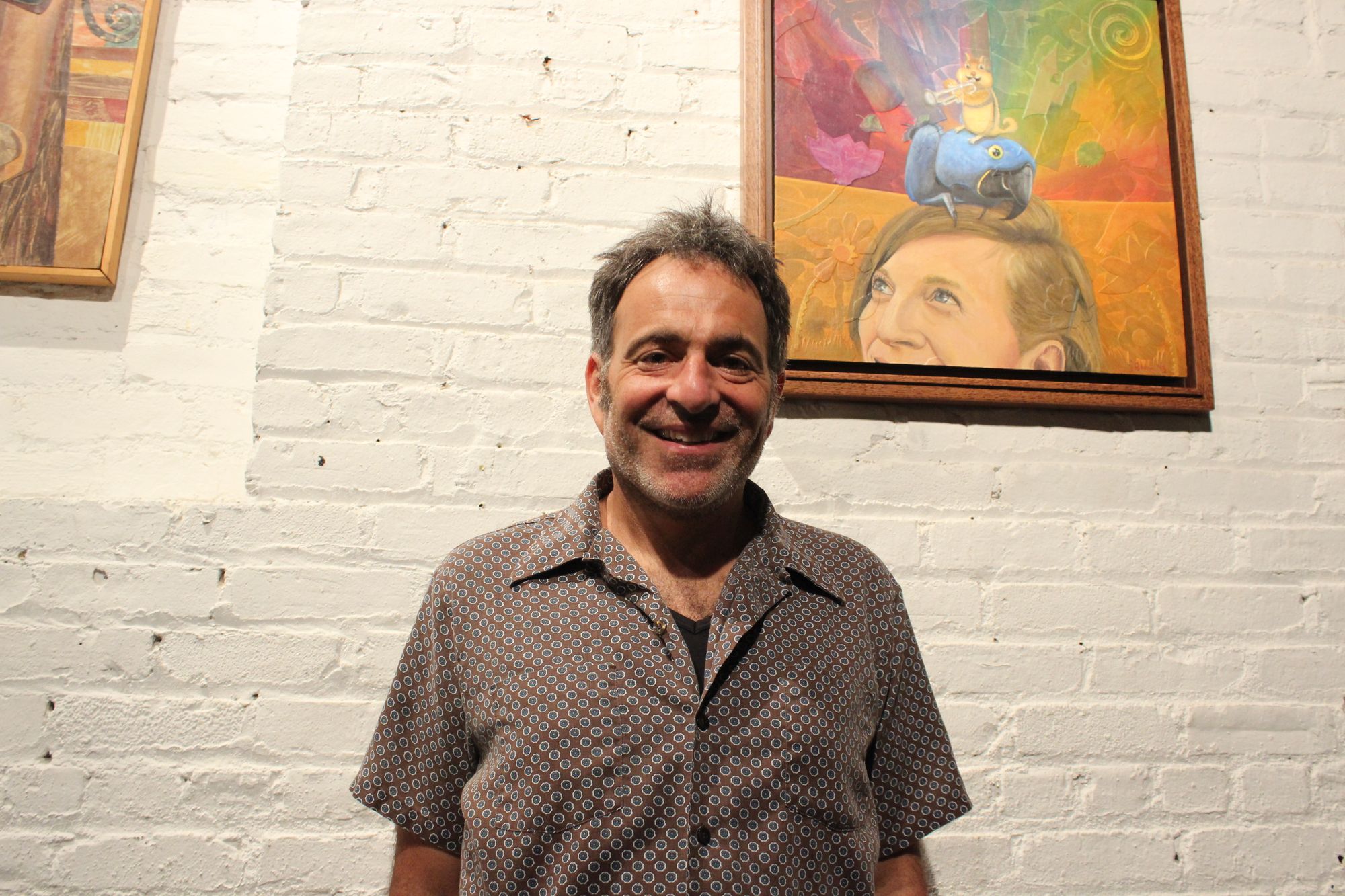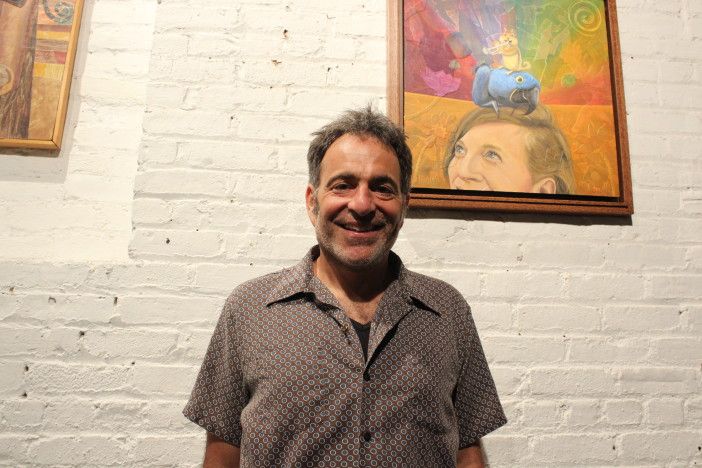 Local artist Jonathan Blum is turning 50 and to celebrate he's hosting is own retrospective at ShapeShifter Lab at 18 Whitewell Place between 1st and Carroll streets.
"I've always sold my art directly to the public — I've never really done many gallery shows — so it makes sense to do my own retrospective," explains Jonathan.
Jonathan has been painting for 35 years and he has a lot of work to show for it. He began as a cartoonist, doing work for Stuff Magazine when he was a student at the Museum School of Fine Arts in Boston. His cartoons only ever featured the foreheads of people and that continued into his painting, which is primarily portraiture.
"It's almost harder to paint people like this because you really have to bring out features," says Jonathan. "I've been doing it so long I'm not so good at mouths anymore."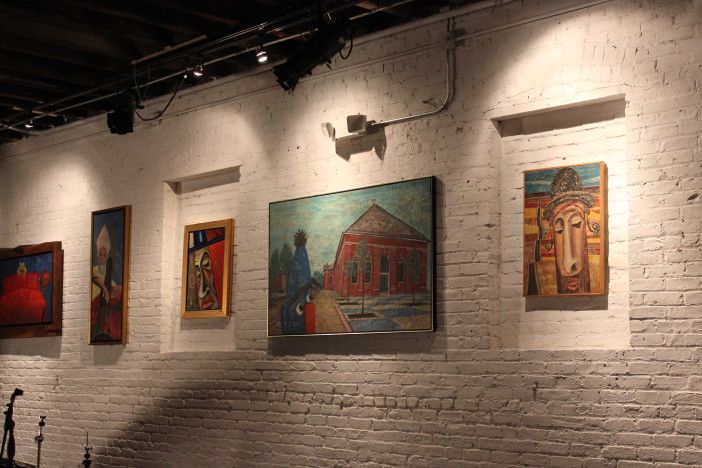 Jonathan has had a storefront studio space in Park Slope since 1999. At first he was unsure about having a storefront studio but says he now enjoys being able to sell his work directly and to interact with neighbors.
"I paint primarily at night and sometimes people will come by and I'll make a sale at 2 in the morning," says Jonathan.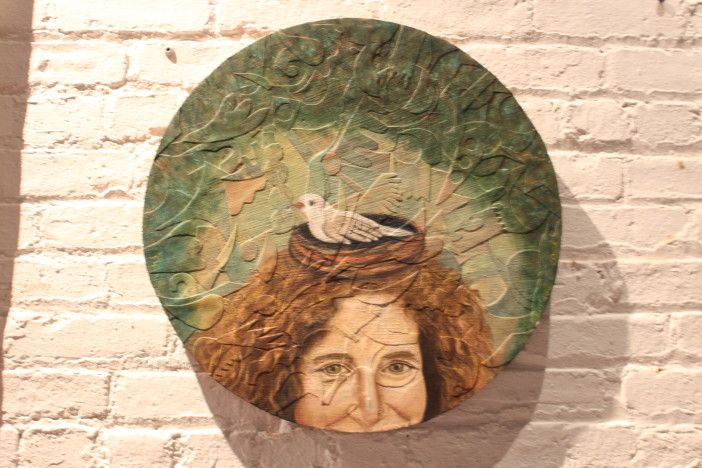 Much of his work now is painting on collages which he makes out of monoprints. He also started putting objects on people's heads in his portraits after a family asked him to paint their portrait with their favorite food on their heads.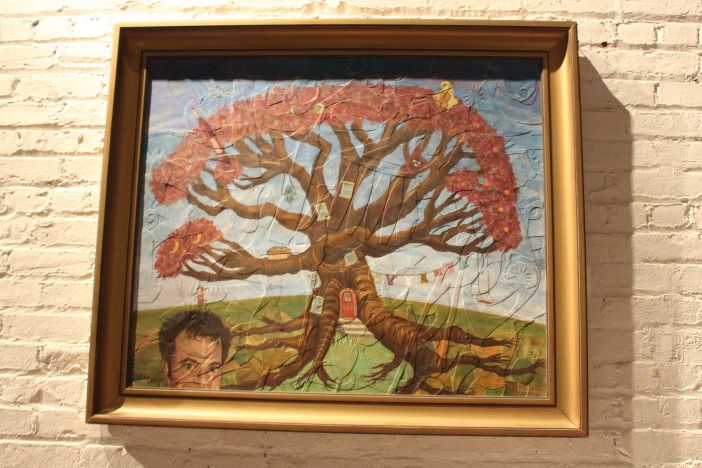 He's also become known as the "rabbi painter," which started when he had a show in Israel. While he was there, he began taking classes at a Yeshiva. In his free time, he started doodling the teachers.
"And they became the Rabbi Portraits, these fictitious rabbi portraits, that walk the line between being respectful and playful," says Jonathan. The paintings have been very popular with people of all backgrounds. He says he's sold them to both very religious people and people who don't know anything about rabbis.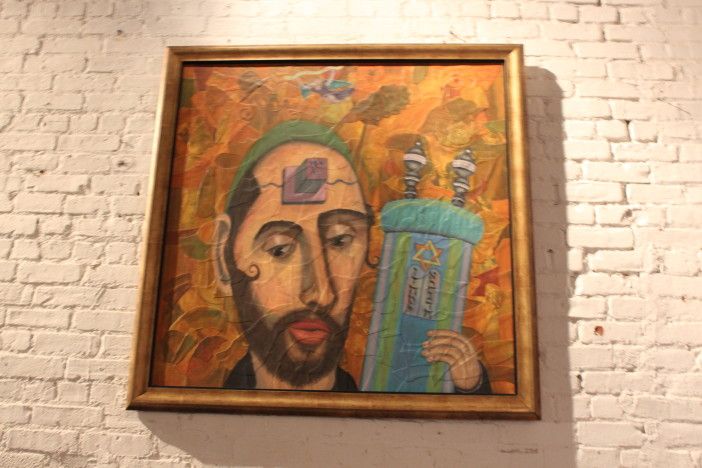 Part of the reason for the retrospective is a chance to look back at his work so far — "taking stock" as he calls it — and figuring out where his art will go from here.
"You have to look backwards to go forward," says Jonathan.
The show opens on Saturday with music performances by Sway Machinery, Mil's Trills, and Michael Bates. The free event is from 7pm-1am at ShapeShifter Lab and all ages are welcome.
The show will be on display until August 12th.