Lizzie King's Parlor Joins Taste Of Fifth, April 10
PARK SLOPE – A new addition to the 5th Avenue dining scene will be joining the 50-plus food establishments at this year's A Taste of Fifth food festival on Wednesday, April 10.
Lizzie King's Parlor opened at the end of November at 75A 5th Avenue (between St. Marks Ave. & Prospect Pl.) in the space that housed Amla and Brooklyn Juice before that. Gerry Reilly, an investor in the two juice shops, told Bklyner that after Amla shuttered in early 2018, three of his friends convinced him to keep the space, apply for a liquor license, and convert it into a neighborhood bar. Those friends, John Fogarty, Eric Levinson, and Johnny Ryan, are now business partners with Reilly in this new venture.
The team transformed the storefront adding a new coat of paint, two mantles salvaged from Brooklyn brownstones, a chandelier, frames, and mirrors sourced from two of their mothers' homes. Along with a few tables lining one side of the venue, a new 15-foot concrete bar was custom made for the space, accommodating 12 to 14 patrons. Local artist Travis Fitzsimmons hand-painted the red and gold storefront sign and will also create a mural in the venue's backyard which the team hopes to open in time for warmer weather.
"We're really focused on producing local and we want to promote Brooklyn musicians, artists, and talent," Reilly said. "The food is all local, we want to support the community and the neighborhood." A native Brooklynite, Reilly and Fogarty are both originally from Sunset Park. All four business partners currently live in Bay Ridge.
Along with locally distilled spirits, wines from Long Island, and craft beers from New York breweries, Lizzie King's serves food made with locally-sourced ingredients. "We do a burger and a chicken sandwich because we get quality meat—we know the farmer. It's extremely local, it's high-quality, pasture-raised, grass-fed meat," he added. Lizzie King's uses meats from Fleisher's Craft Butchery on 5th Avenue, bread from Bien Cuit on Smith Street, and coffee from Abbotsford Road on Sackett Street in Gowanus.
Even the business's name references a local scandal. Lizzie Lloyd King allegedly shot and killed Charles Goodrich in an apartment a few blocks south on Lincoln Place in 1873, according to the bar's website. She was wearing a locket containing Goodrich's blood when police apprehended her. Lizzie King's Parlor features a cocktail called The Bloody Locket made with vodka, berry cassis, raspberry verbena shrub, sparkling wine, and lemon ($14). "It's good," insists Ryan. "Don't let the name fool you. It's refreshing."
Along with a rye-based cocktail named after Lizzie's victim, Ryan and bar manager Jessica Carroll created other signature cocktails with names that reference the macabre tale. The Mary Handley is named after Lizzie's former roommate, and The Kate Stoddard is a reference to one of Lizzie's aliases (both $14).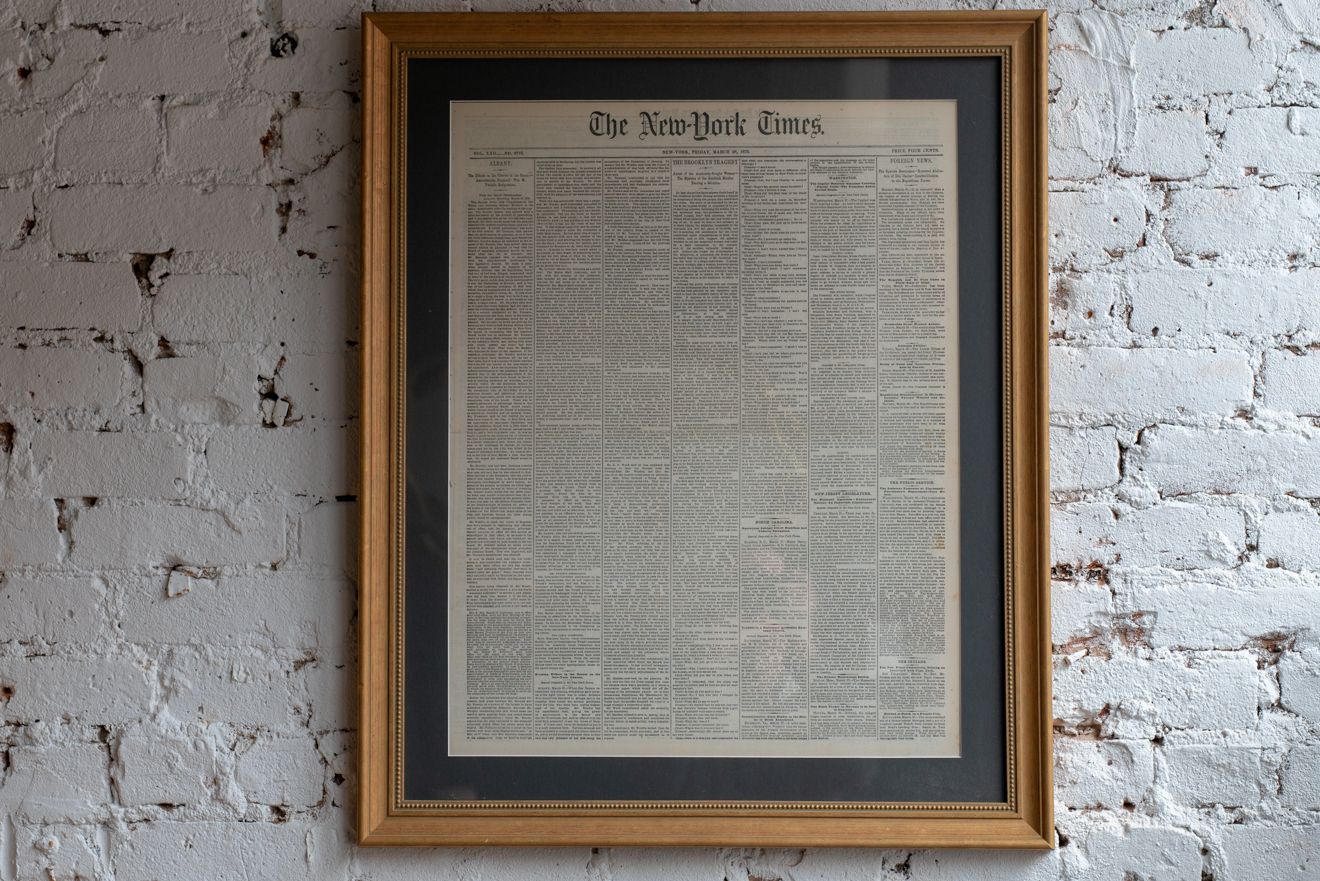 Fogarty and his wife discovered the Lizzie King story while researching the history of the area, explained Reilly. "Being that our concept is very New York and local-centric, we wanted a name that tied in with the neighborhood."
The kitchen at Lizzie King's Parlor is helmed by chef Monique Rodriguez, a Williamsburg native, and includes sandwiches, charcuterie, cheese plates, and weekend brunch as well as vegetarian options such as a veggie burger and mac and cheese. "We may elaborate on the menu as time goes on," Reilly noted.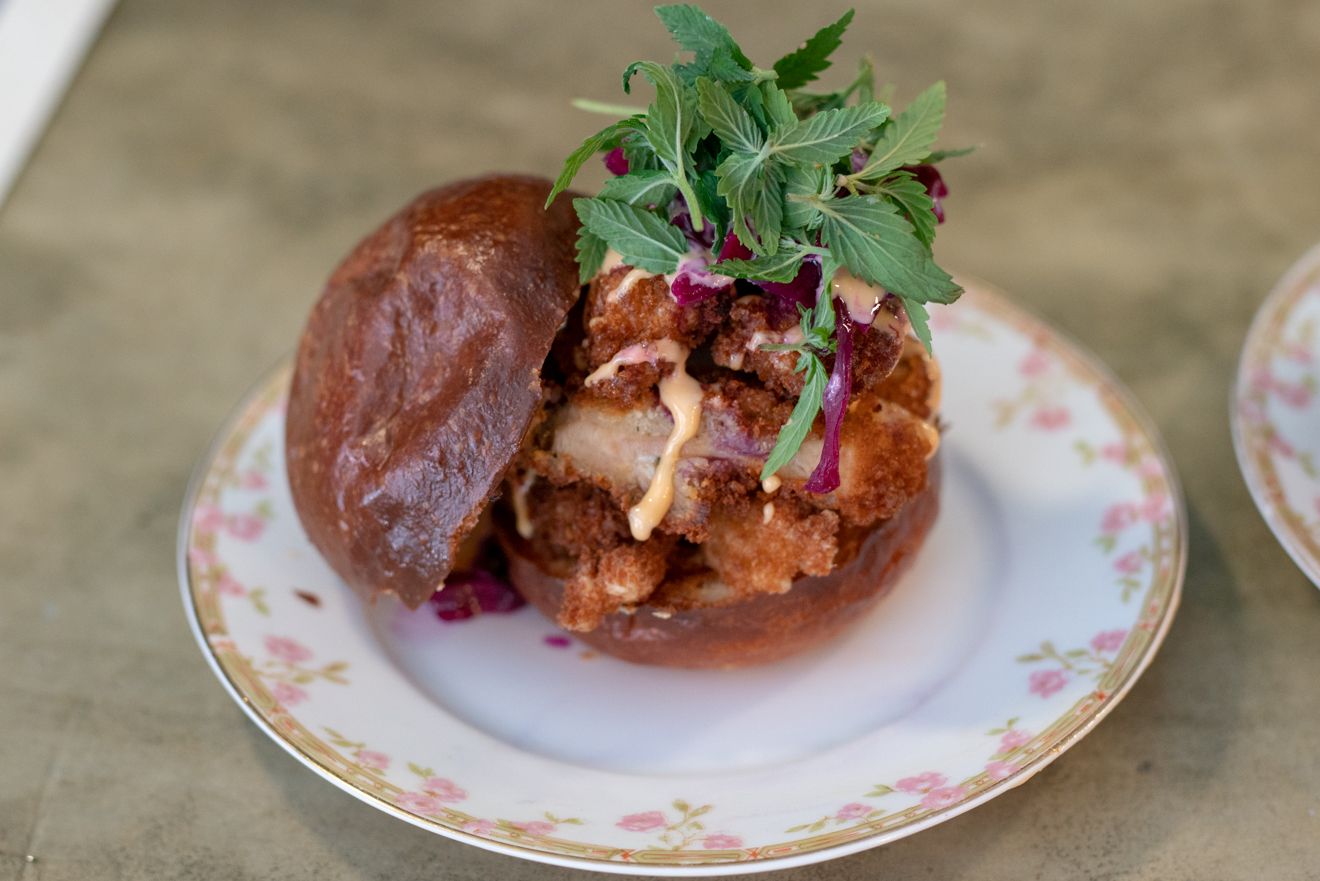 "It's a great location, a nice busy hub, and close to the Barclays Center," said Ryan. "Park Slope is a real happening neighborhood." Of the local clientele, Ryan said, "Great people, everyone's so friendly, very welcoming. Hopefully we can return the favor." The venue recently started hosting trivia nights on Mondays and live performances featuring Brooklyn musicians on Tuesday evenings. Happy hour is from noon to 7pm daily and features $10 signature cocktails and $2 off craft beers and wine.
For the upcoming Taste of Fifth event at Grand Prospect Hall, Reilly said the team is still finalizing its plans, but attendees should visit their booth to sample some drinks and burgers. "We're looking forward to it," said Ryan. "It will give us more exposure…get some of our food and beers out there, and showcase us." Stop by and welcome them to the neighborhood.
Lizzie King's Parlor
75A 5th Avenue (between St. Marks Ave. & Prospect Pl.), Park Slope
Park Slope Fifth Avenue BID's A Taste of Fifth 2019
Wednesday, April 10, 6:30pm to 9:30pm
The Grand Prospect Hall, 263 Prospect Avenue (between 5th and 6th Avenues)
Tickets $60 in advance, $70 at door