Live Like A Gypsy, Party Like A Gypsy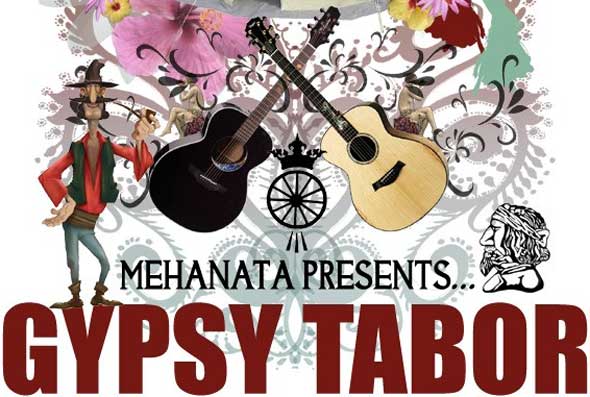 After a long week of the daily grind you might want to let go and party like free-spirited Gypsies. Now you'll get your chance from Friday, June 11,
to Monday, June 14, at Floyd Bennet Field for the Mehanata Gypsy Camp festival.
Live music from the Pan-Balkan region will be played continuously including acoustic Gypsy punk and klezmer music. Belly and fire dancers will show off their moves.  And, if you find yourself wanting to learn how to play the music or dance the dances, there will be workshops available.  Everyone is welcome to bring instruments and jam along with the performers. Charmers and enchanters will entertain. You could even get your fortunes told by psychics. Gypsy jewelry vendors will be on hand to sell their goods while tattoo artists will show off their ink. And for the adventurous types there will be various kinds of beach-side and water activities. Gypsy film screenings will provide some downtime entertainment.
If you want to take your getaway one step further you can purchase tickets to live on the campsite for the duration of the festival. Twenty dollars per tent will you buy you two nights. You'll get to enjoy all the festivities during the day and sleep under the stars and moon on the beach at night.  A full list of the supplies you'll need can be found on the camp's website. The festival is free during the daytime for those who just want to look around.
All workshops and performances will start at noon each day. Check out the main website for a detailed schedule so you don't miss anything you would want to see.