'Live At The Archway' Series Kicks Off Thursday In DUMBO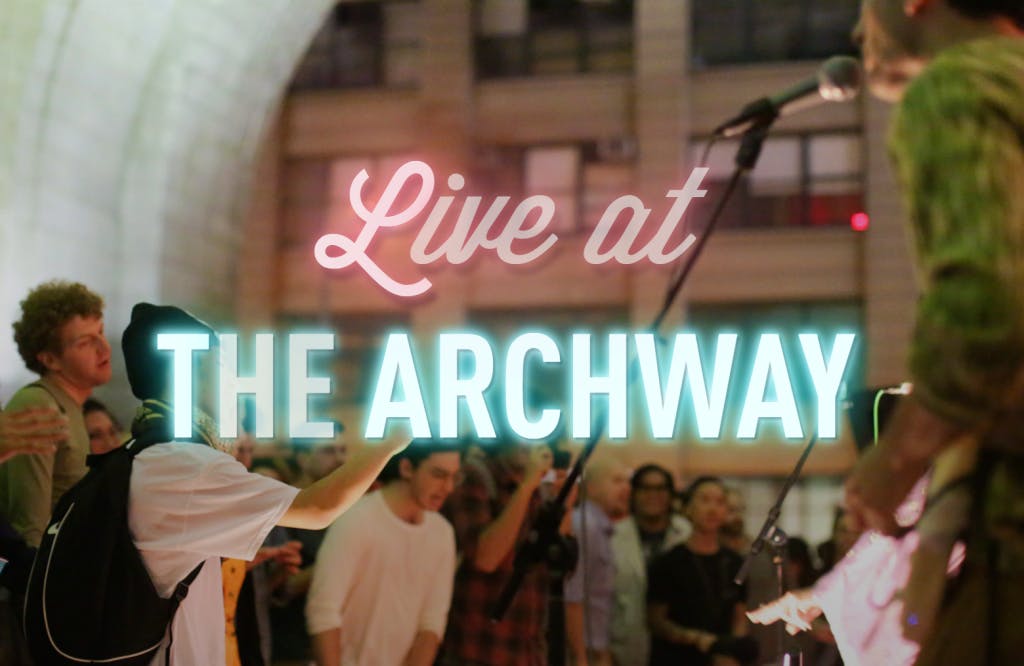 DUMBO – The annual performance and art series staged under the Manhattan Bridge in DUMBO, Live At The Archway, returns for a fourth season on Thursday, June 14 with a nod to the World Cup.
The drumline marching band, Fogo Azul NYC, will open up the evening with a bang at the Pearl Street Triangle followed by a concert by Ljova and the Kontraband beneath the iconic Manhattan Bridge Archway. The Moscow-born Lev "Ljova" Zhurbin and his band play an international mix of classical, jazz, klezmer, tango, and Gypsy music.
Each musical performance in June will coincide with a country playing in the World Cup on that particular Thursday. Along with Ljova and the Kontraband performing on the 14th, the June lineup includes: Argentinian singer Natalia Clavier on June 21 and Afro-Colombian ensemble Grupo Rebolu on June 28.
Each week a small pop-up gallery set up beneath the Archway will feature the work of a different DUMBO-based artist who will be on hand to create collaborative art with attendees. Multi-media artist Katie Hector will be the featured artist on June 14; shadow puppet artist Charlotte Lily Gaspard​ is scheduled for June 21; and painter Catherine Haggarty​ is slated for June 28.
Presented by the DUMBO Business Improvement District, the Live At The Archway series celebrates  the neighborhood's commitment to the arts, hosting a diverse lineup of music, dance, and visual art events each summer. The Archway is located on Water Street between Adams Street and Anchorage Place. The free festivities begin at 6pm every Thursday from June 14 through September 20.
Go to dumbo.is to see the full Live At The Archway schedule.