LIU Blackbirds Vs. St. Francis Terriers In Playoffs: Will The Third Time Be The Charm?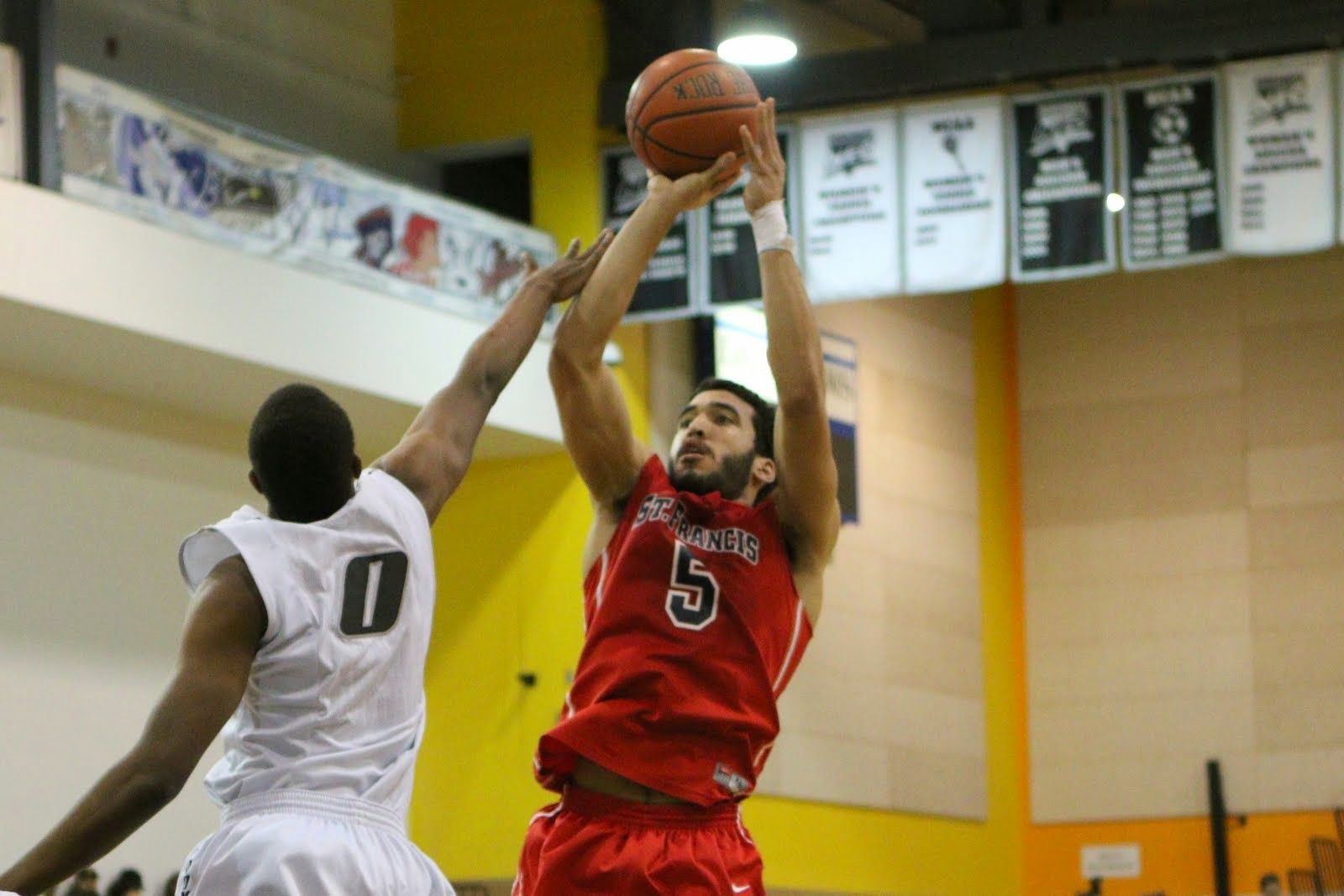 BY MICHAEL RANDAZZO
After two regular season losses—including a 74-69 overtime defeat last Thursday, February 26, at the Steinberg Wellness Center, the LIU Brooklyn men's basketball team heads to Brooklyn Heights tomorrow night (Wednesday, March 4) to face arch-rival St. Francis Brooklyn in the first round of the 2015 Northeast Conference Men's Basketball tournament.
An upset win by the 8th-seeded Blackbirds would not only send LIU into the NEC semifinals, but would wreck one of St. Francis's finest seasons in more than a century of intercollegiate basketball play.
Equally daunting for St. Francis is capturing three victories over LIU in a single season, which the Terriers have never accomplished. The Blackbirds have accomplished this feat three times: in the 1981-82, 1983-84 and 1995-96 seasons, they won both regular season match-ups and then won a first round playoff game over St. Francis.
Ray Nash, legendary head basketball coach at Bishop Ford High School and captain of the last St. Francis team to play in the postseason is confident going into Wednesday night's matchup.
"Given the magnitude of this game the Terriers will be ready to play right away," Nash said by phone. [St. Francis head coach Glenn] Braica will have his team ready to play. He's aware of the importance in representing all St. Francis fans in what might be a historic run for our Terriers."
St. Francis mania is currently running at a fever pitch. Tomorrow night's game at the Generoso Pope Center—which seats 1,250—sold out within hours. Everyone wants to be part of history, as the Terriers (21-10; 15-3 NEC) are one of only five programs continuously playing Division I basketball to have never qualified for the NCAA tournament. St. Francis can end 76 years of misery by capturing its first-ever NEC men's basketball title and with it an automatic NCAA tourney berth.
Fueling Terrier fans' confidence is the exceptional play of seniors Jalen Cannon and Brent Jones. All Cannon has done in four seasons is become the first player in St. Francis history—and only the second ever from the NEC—to collect more than 1,000 rebounds and score more than 1,500 points, in the process becoming the Terriers' career scoring and rebounding leader. The 6-6 Cannon, named today as the 2015 NEC Men's Basketball Player of the Year, has demonstrated that he can deliver when his team needs him most.
Jones, a 5-10 point guard from Brooklyn, named to the 2015 All-NEC first team, has achieved milestones of his own, becoming the first Terrier to score 1,000 points and hand out 500 assists. St. Francis's career assists leader, Jones's play has helped spark the Terriers rise to the top of the NEC.
Then there's St. Francis head coach Glenn Braica, a two-time Jim Phelan Coach of the Year, who has his team playing the kind of unselfish, defensive-minded basketball that usually produces championships.
"They're built on solid defense and 40 minutes of solid effort," John Tully, chairman of the St. Francis Board of Trustees, said. "This team proudly reflects the values of the school; they put it all on the line every game."
To finally make it to the NCAAs. St. Francis must win three conference playoff games, beginning with Wednesday's match-up against LIU, arguably the NEC's most successful basketball program. From 2011 to 2013, the Blackbirds captured an unprecedented three straight NEC Championships and back-to-back-to-back NCAA berths, half of the program's six NCAA appearances and tied with Robert Morris for most in NEC history.
In the 86-year rivalry between the two schools, St. Francis and LIU have only faced each other four times in the post-season. Predictably, the Blackbirds hold a 3-1 edge.
LIU (12-17; 8-10 NEC) comes into Wednesday night's game on a four-game losing streak that dropped the team into the NEC's eighth and final playoff spot. According to Nelson Castillo, a 1999 LIU graduate who covers the team on Blackbirds Hoops Journal, the Blackbirds—a young team with only one senior starter, shooting guard Gerrell Martin—has nothing to lose.
"For a young team like LIU, the experience of playing in a NEC tournament game will be great for them to get their feet wet and feel first-hand what it is all about with the intensity and pressure of postseason basketball and what it take to win at that stage," said Castillo.
Fran Donovan, a 1968 St. Francis Brooklyn alumnus who has watched his beloved Terriers play for more than 50 years, knows not to take the underdog Blackbirds lightly.
"LIU is a very scrappy, physical team, and that can create problems for anyone," Donovan said. "We have to be ready because they're going to look to give us a lethal blow in the first round. They're going to come at us with everything they've got."
Northeast Conference Men's Playoff Basketball: LIU Brooklyn vs. St. Francis Brooklyn, Wednesday, March 4, 7 p.m. The Generoso Pope Center, 180 Remsen Street (between Court and Clinton Streets). This game is sold out but can be viewed online.