Littorally Speaking: Celebrate Conservation Group's 50th Anniversary With "Share The Shore" Event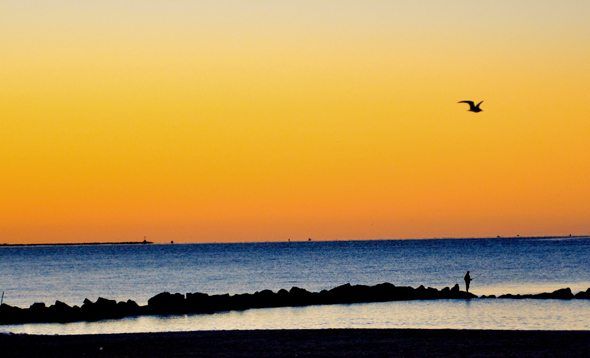 Tell the truth — What section of Brooklyn has greater bragging rights, in matters littoral? I'll give you a hint: It's not Williamsburg, Park Slope, Dyker Heights, or Kensington. We've got the beach and boardwalk at world famous Brighton Beach and Coney Island, and is Sheepshead Bay not Brooklyn's answer to the French Riviera?
I rest my case.
To that end, Sheepshead Bites is asking you — "[s]hore lovers, beach walkers, surfers, fishermen, divers and others" — to share your undying love of All Things Shore by helping the American Littoral Society celebrate its 50th anniversary with a special request: Participate in the coastal conservation group's August 20th Share the Shore event by showing the world how and why we love the shore, and also by promoting new efforts to protect our ocean and coastline.
In other words, not to point fingers or anything, but let's try and put an end to our fabled Coney Island Whitefish population, mmmkay?
From a press release we received about Share the Shore:
This is a free event open to all who care to show their support for the ocean, coastal wildlife and their habitats. Share the Shore is actually the theme for numerous micro-events that are participant-created and planned to happen all along the New York and New Jersey coast. In addition, event goers will be capturing their love for the coast in photos, videos and other imaginative ways — the Littoral Society will link them together to create a virtual tour of the coast and a powerful message about caring for the coast to share through social media and its website.
From Montauk to Delaware Bay, coast lovers will share their "sure thing for the shore" by getting together with their environmental group, club, family, friends and neighbors to do their favorite "shore thing" at the stretch of shore they love the most. Any and all activities are welcome; however folks like to express their admiration and respect for the shore.
Tell Sheepshead Bites about your Share the Shore event — we'd be happy to promote it for you. To register for an event in our area or create an event of your own, go to www.sharetheshore.net.