Vigil In Little Pakistan Honors Victims Of Easter Terrorist Attack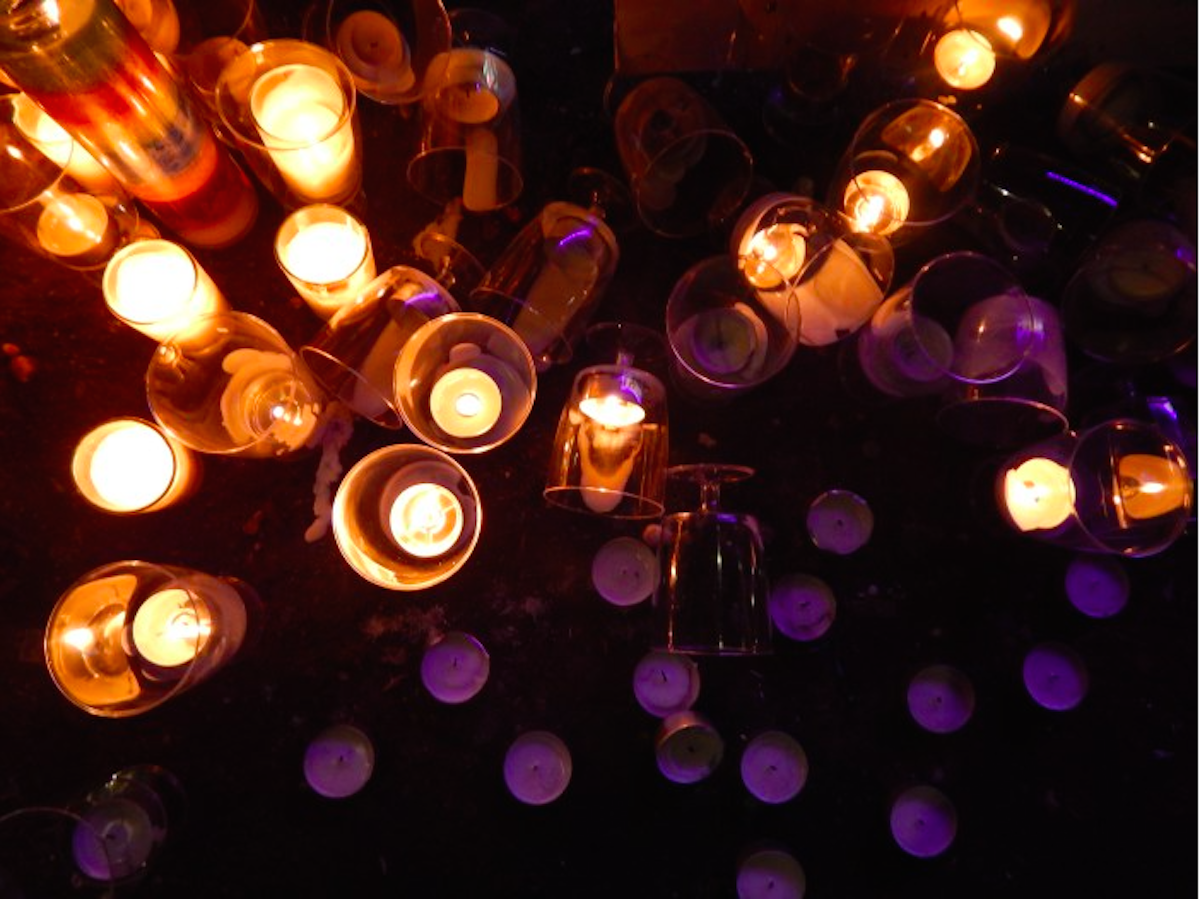 It was a call for peace, from Coney Island Avenue to the streets of Lahore.
Borough President Eric Adams, along with other elected officials and leaders of our local Pakistani community, held an interfaith candlelight vigil last night to honor the victims of Sunday's terrorist attack in Lahore, Pakistan.
The vigil was held outside the Council of Peoples Organization community center on the section of Coney Island Avenue known as Little Pakistan.
Over seventy people — many of them children — were killed, and several hundred more were wounded, by a suicide bomber on Sunday in Lahore. The attack occurred near a crowded park where families were celebrating Easter.
A faction of the Pakistani Taliban has claimed responsibility for the bombing, stating that Christians were the intended victims. Most of those killed in the attack were Muslims, however, the Christian Science Monitor has reported.
"It's not a Christian attack, it's not a Muslim attack, it's an attack of Pakistani people, and it's an attack on humanity," Borough President Adams stated at the vigil, according to NY1 News.
New York City and the surrounding metro area are home to the largest population of Pakistani-Americans in the U.S., with one of the greatest concentrations residing along Coney Island Avenue in the neighborhoods of Flatbush, Kensington, and Midwood, the Borough President's office said.
As reported on CBS News New York, some members of our local Pakistani community know the park where the bombing took place "as well as many New Yorkers know Central Park."

Earlier on Monday afternoon, Borough President Adams, along with area religious and community leaders, spoke outside the Makki Masjib Muslim Community Center, also on Coney Island Avenue. It is the "responsibility of our diverse communities of faith to reject sectarian violence and religious hatred," Adams said in a statement.
"We want to send a clear and loud message to our people, and our residents of the Pakistani community here, that we will stand with you, and listen, and follow what is needed to assist you, as you overcome this devastating encounter," the Borough President said yesterday, according to CBS News New York.