Lindenwood Diner: History and Crab Legs on Linden Boulevard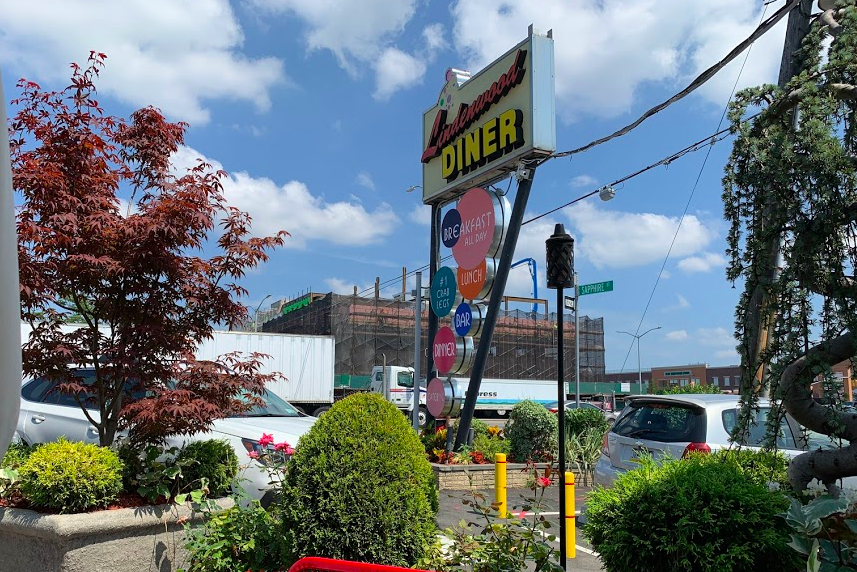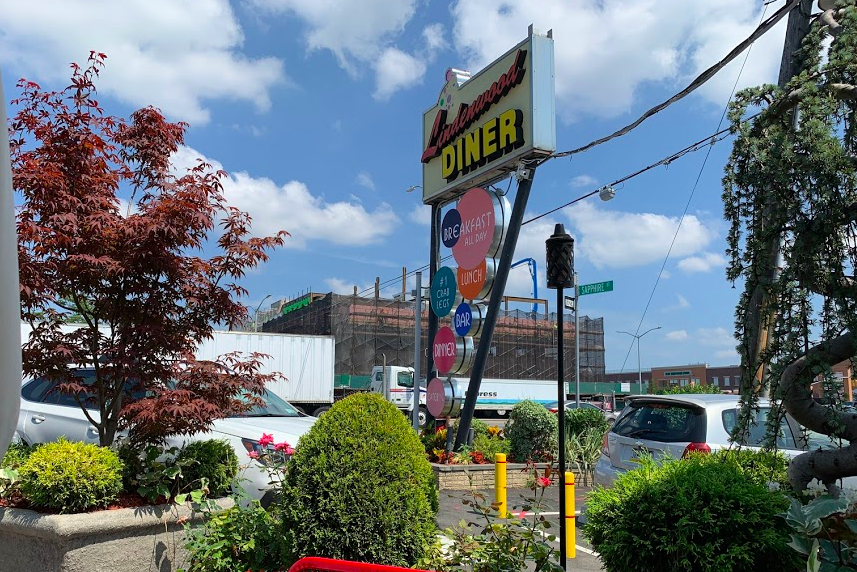 EAST NEW YORK/THE HOLE – The Lindenwood Diner lies on the border of several things. To the front side, it overlooks the slightly-forgotten Brooklyn neighborhood The Hole. To the right, Queens, to the left, East New York, which it officially calls home. As a restaurant in the middle of so many things, it provides a landmark for Linden Boulevard and has long been regarded as a neighborhood institution.
Grub Street named it one of "The Absolute Best" diners in New York in 2017, and The New York Times released a feature on the space, which opened in 1967, in their "Neighborhood Joint" column in 2013.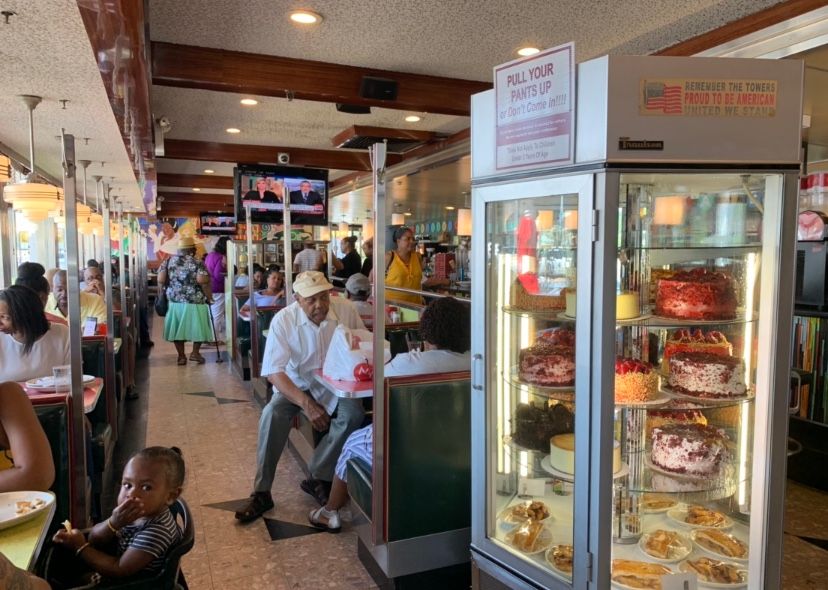 When we visited, on a sunny August Thursday just before noon, the place was packed. Only about two booths were left open, and it hadn't even reached lunch hour yet. Since we were in the company of a furry friend, we elected to sit outside.
The diner has a storied history, almost as long as its menu. The New York Times reported that mob boss John Gotti, who used The Hole as a dumping ground, used to be a regular in the corner booth. In 2012, the NYPD reportedly banned cops from visiting the diner after a drunk driving accident the Daily Mail reported. And, in 2013, a man was shot after having dinner in the restaurant, while sitting in his car just outside.
When we visited, it was hard to even picture any of this drama unfolding here. It was largely a family crowd, some couples sipping fruity frozen drinks. All of them seemed happy, and most of them were older. You got the feeling that many of them had no need to look at the menu, that they already knew what they wanted.
This was not the case for us, on the other hand, as it was our first time visiting. The menu sprawls, in true diner fashion, for about five pages, ending with an all-day breakfast, and with a whole page devoted to crab legs, a specialty of theirs. The prices, which are significantly higher than places around the diner, may surprise you, but it doesn't seem to have deterred anyone yet.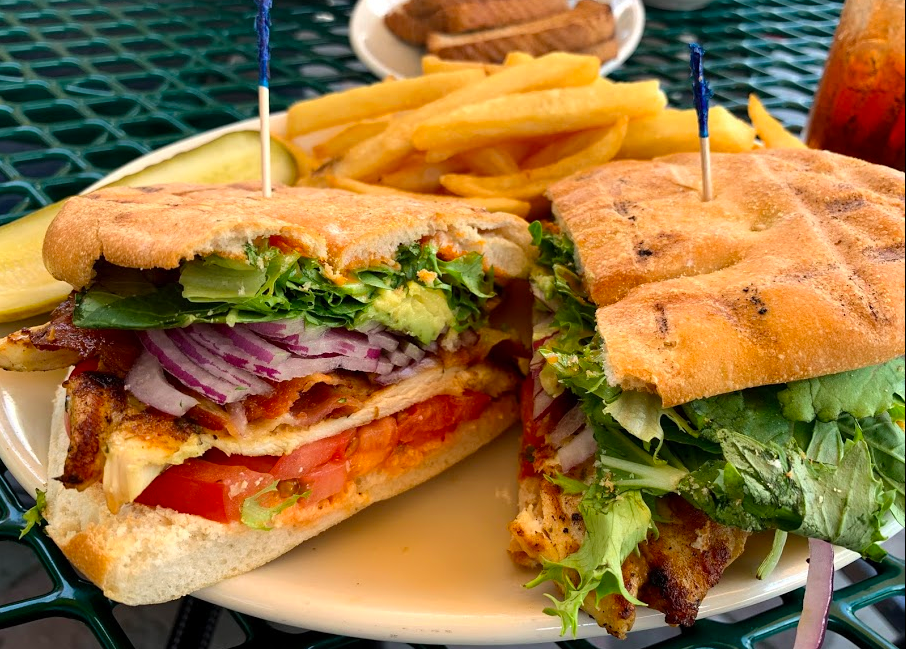 We settled on a topless turkey burger salad, a California panini, and scrambled eggs with grits and whole-wheat toast. While none of it changed our lives, it did the job and hit the spot.  It also provided us with an exceptionally lovely day outside, in the breeze, with the shade from the "#1 Crab Legs", "Breakfast All Day", and, of course, "Lindenwood Diner" sign guarding our eyes.
You can find the Lindenwood Diner at 2870 Linden Boulevard, between Amber and East 78th Streets. They are open Monday-Thursday from 8:00am-12:00am, Friday and Saturday from 8:00am-3:00am, and Sunday from 7:00am-3:00am.