Life simplified: Click & Shop With Peapod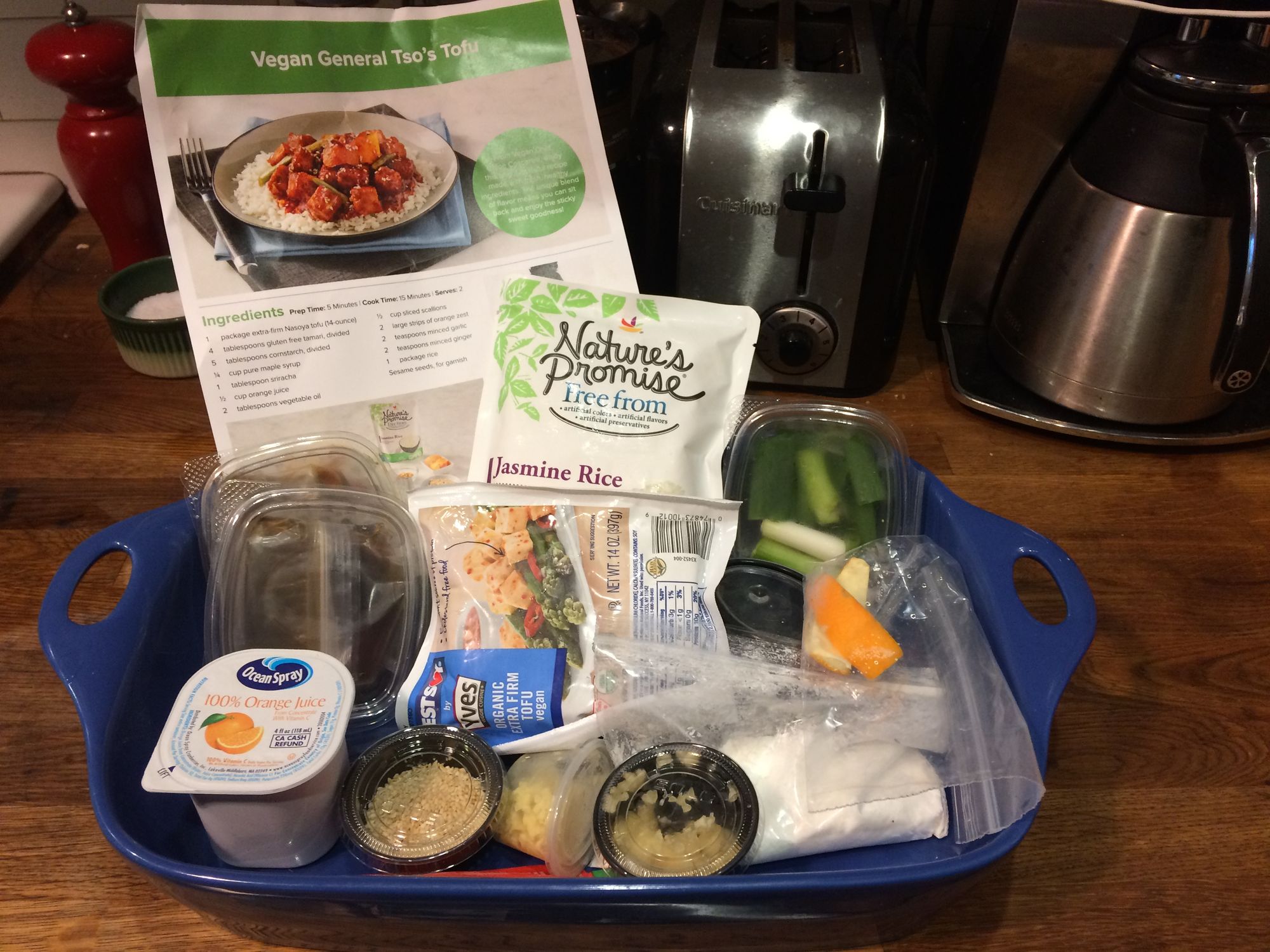 SPONSORED – For a variety of reasons, getting to the grocery store on a weekly or even bi-weekly basis can be hard. In my case, with two kids under 5, a freelance work-life to maintain, a spouse who works full-time, and grocery stores nearby that don't always stock what I'm looking for. I need all the help I can get putting fresh dinner on the table.
So I recently tried Peapod, and I wasn't disappointed.
Ordering from Peapod is super easy. Simply create an account to start the process. Then select a delivery time, add items to your cart, and finalize your order.
Use code EDIBLE* for $50 off your first two orders plus 60 days free delivery.
One of the best features (which I haven't seen offered on competing home delivery sites) is the Express Shop feature. Simply enter your grocery list and you can navigate the site based on what you need rather than searching through several food categories to try to find the item you're looking for.
For instance, I needed peanut butter. So Express Shop showed me all the options Peapod had for peanut butter, which I could then sort by items on special, brand, new arrivals, etc. The feature made shopping on the site so much easier.
And there were tons of items on sale – either with a percent off the price or discount for bundled purchase. There are a lot of brands you will know as well as Nature's Promise brand from Stop and Shop. I was able to stock up for the week as well as replenish a few pantry items like salt, cinnamon, and vanilla extract.
When my order was delivered, everything was packaged well and intact. And the quality was excellent. My 9-month-old devoured the fresh plums and pineapple we ordered!
One of the issues we have as a family – an issue that many families have presumably – is preparing dinner every night. Given that, I decided to try one of Peapod's meal solutions. They have a variety of options, from precut veggies to prepared foods to recipes from noted bloggers. I decided to try one of their meal kits.
Peapod meal kits provide customers with a recipe and all the ingredients necessary to cook a meal for 2-4+ people. The meal kit I ordered was for Vegan General Tso's Tofu.
The kit contained all the necessary ingredients pre-measured and pre-packaged as well as detailed instructions for easily preparing the dish: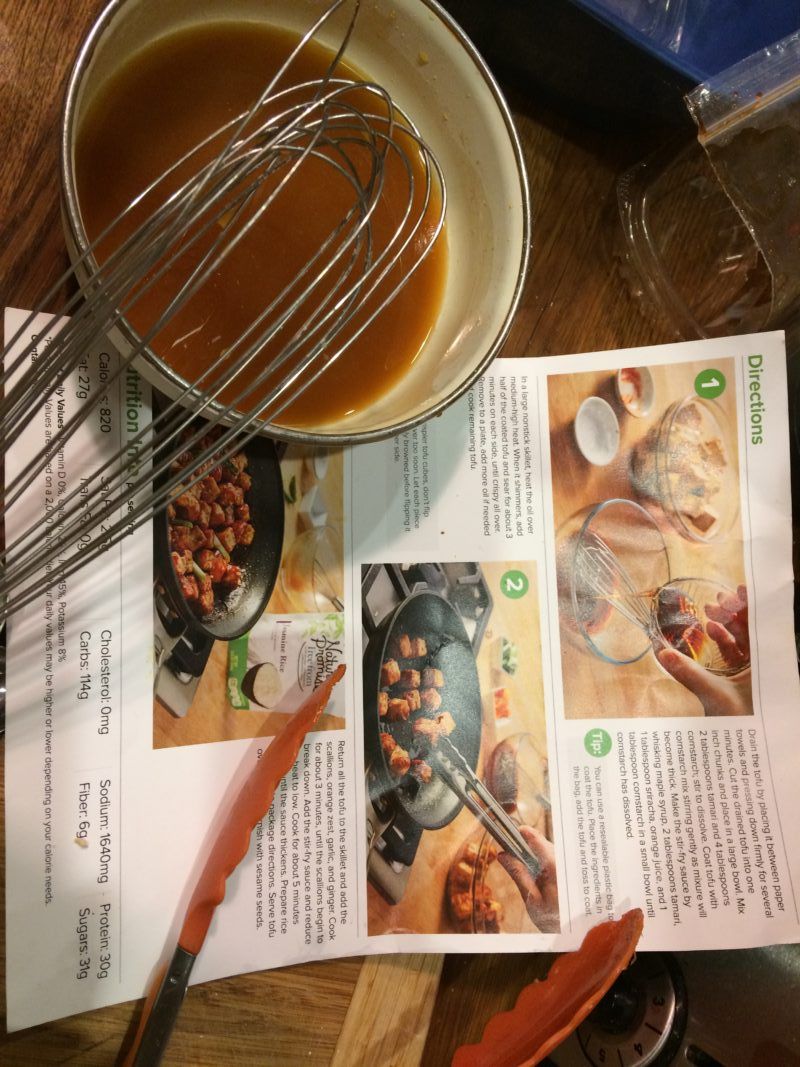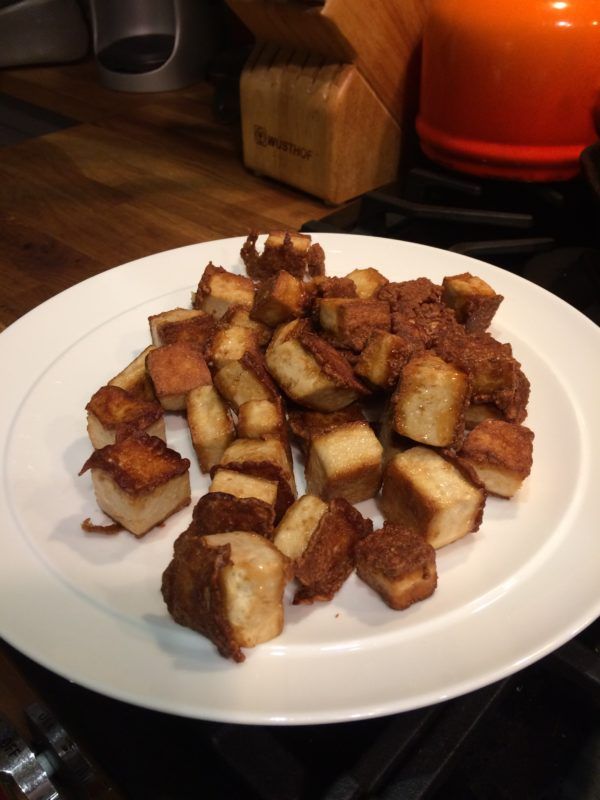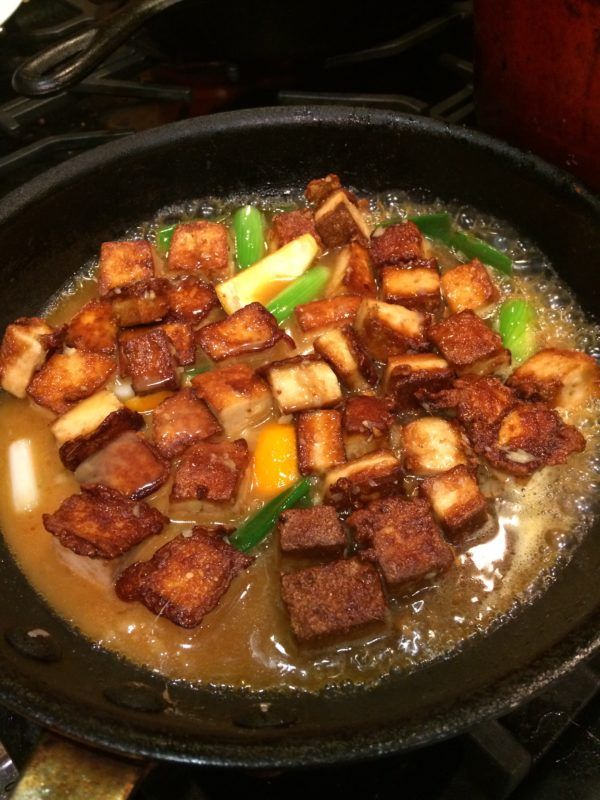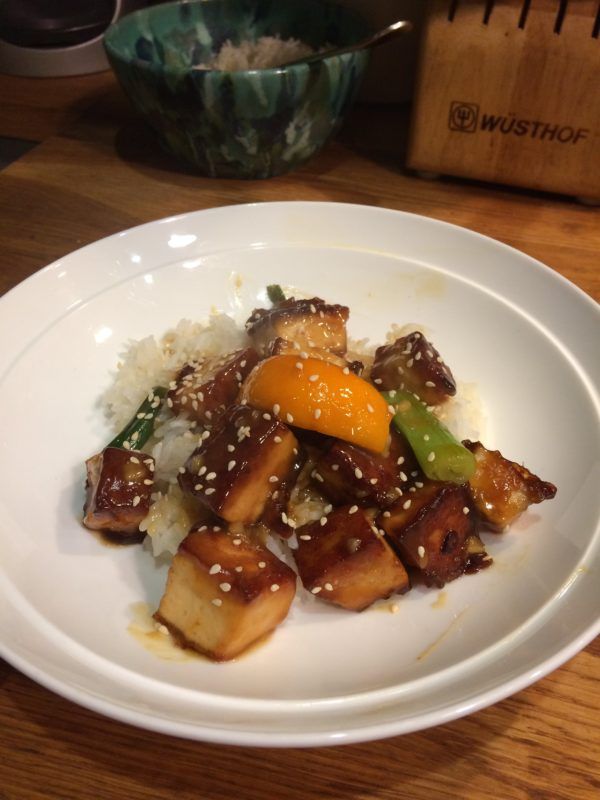 The next time you realize your cabinets and fridge are looking a little bare and you just don't know when you'll squeeze in a visit to the store, visit Peapod.com and let them bring the store to you.
Use code EDIBLE* fo $50 off your first two orders plus 60 days free delivery.
You'll find that that the service fits your life like two peas in a – well, you get the idea!
[* – DISCLAIMER: $50 off is obtained by getting $25 off your first two orders of $100 or more each (before taxes and after all other coupons and savings is applied). We'll waive your Delivery and Pick-up fee on the first order and then on all subsequent orders of $100 or more if placed within 60 days of first order. Valid for first -time residential customers only. Offer excludes alcoholic beverages, gift cards, postage stamps and any other purchases prohibited by law. Offer not transferable. Limit 1 per household. Enter code at first order checkout. Not valid with any other offer. Expires 12/31/18.]
This post was provided by Peapod. If you would like to reach our readers, please contact us.