Life On The Fringes: Three Authors Who Explore The Darker Side To Read At Lit At Lark This Sunday, April 19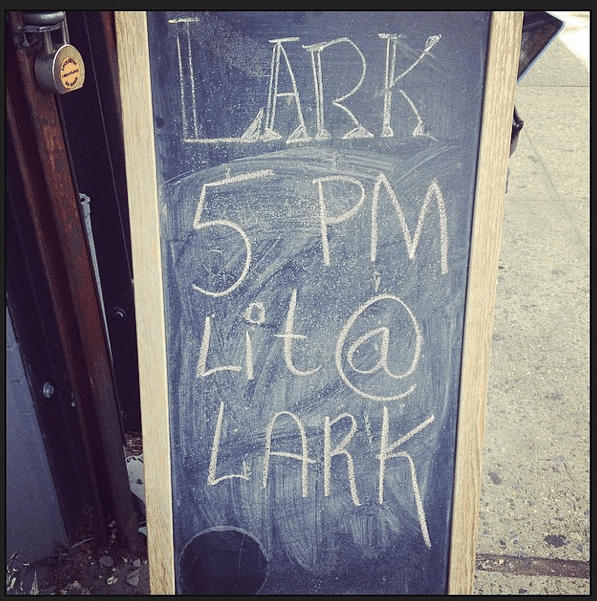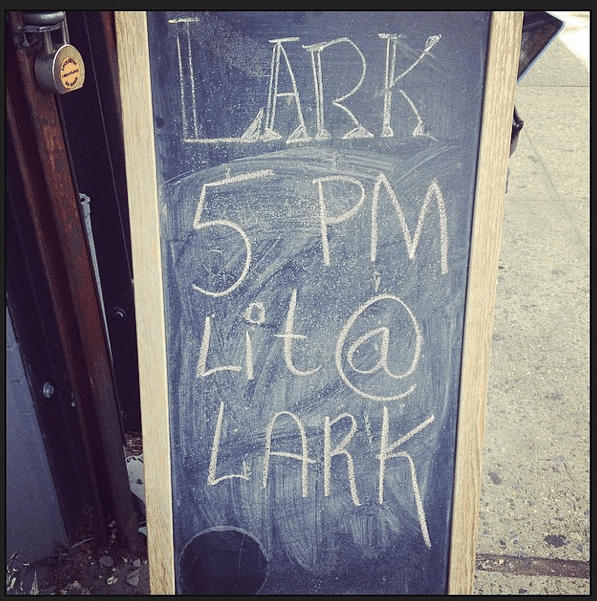 We always love Lit at Lark, the free monthly reading series hosted by neighbor and writer Amy Shearn, and this Sunday, April 19, is sounding especially juicy, with the evening featuring three talented authors who write about life on the fringes, from the underbellies of cities to the history of illicit beverages.
The readings kick off at 5pm at Lark Cafe (1007 Church Avenue), and the literary festivities will wrap up around 7pm.
As for the esteemed readers, these are the folks you'll be able to see and chat with this Sunday:
In addition to the free event, Lark Cafe will, as always, offer a happy hour drink special just for the Lit at Larkers, and WORD will be selling books written and recommended by the series' authors. Following readings by the authors, there will be an informal, salon-style chat.
For more information about all of Lit at Lark's happenings, you can follow them on Facebook and Twitter.