New Details Revealed About LGBTQ-Friendly Senior Development At Ingersoll Houses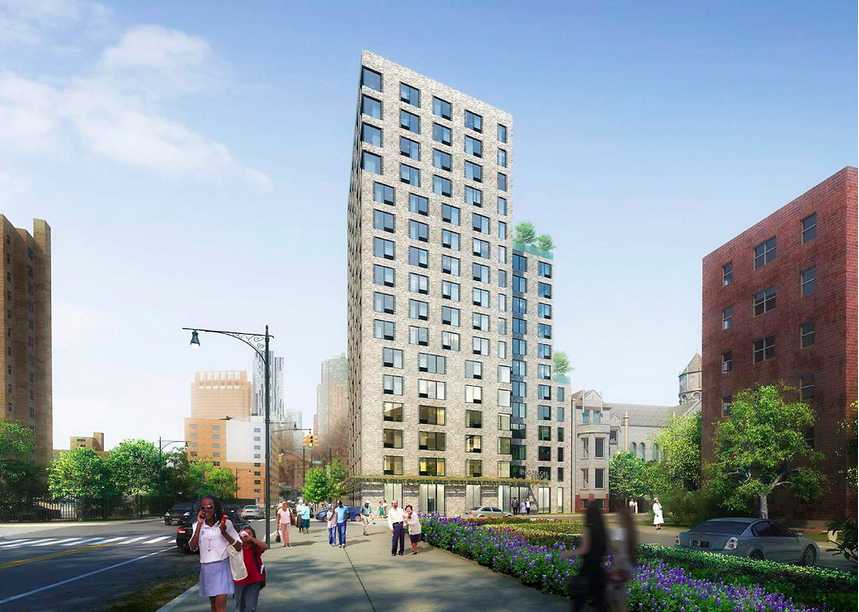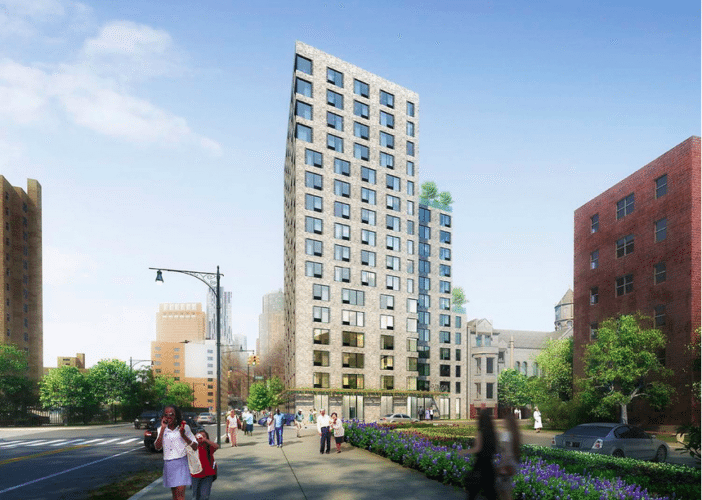 The planned LGBTQ-friendly senior residences at the Ingersoll Houses is starting to come into focus.
The planned building, to be known as Ingersoll Senior, is to be built on an unused grassy area at Myrtle Avenue between St. Edward Street and Portland Avenue and will include a first floor senior center that will have programs spotlighting the LGBTQ community, such as Pride month, reports the Wall Street Journal. The residences are being developed by BFC Partners, while the first floor centers will be operated by Services and Advocacy for GLBT Elders (SAGE).
"What we repeatedly hear from SAGE constituents is they are afraid to apply for any kind of senior services," said SAGE CEO Michael Adams to the Journal.
The SAGE-operated Ingersoll Senior center will be open to all members of the community as well as anyone who lives nearby.
Donald Capoccia, a managing principal at BFC Partners, stressed too many LGBTQ-seniors "do not have family and are single and rely on the kind of infrastructure that you can provide in a building like this," in a statement to the Journal.
Ingersoll Senior, which was announced by the New York City Housing Authority (NYCHA) in May, are a planned 145-unit affordable housing building that will consist entirely of affordable units for seniors aged 62 and over. Apartments will be available to singles making up to $38,100 and $43,500 for a family of two.
Earlier this month, a community meeting at the Ingersoll Residences grew contentious in part due to questions about the housing. Some seniors questioned whether the housing would be LGBTQ-exclusive or if it would be open to all members of the community. Current NYCHA residents will have preference on 25 percent of the units.