Let's All Get Rooster Pets. What Could Go Wrong?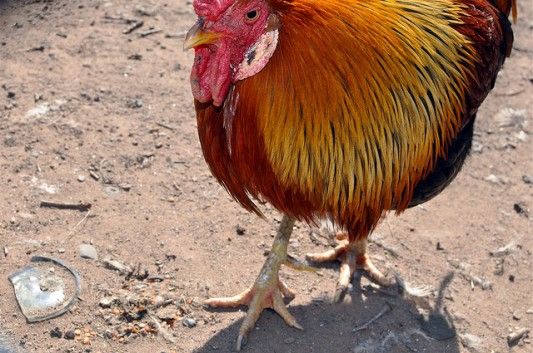 Here's a weird one. A neighbor reports that she's heard a rooster multiple times in recent weeks on East 19th St between Beverley and Cortelyou. Unlike chickens, roosters (and jaguars, dingoes, and more) are not legal in NYC for many reasons, not least of which is the pleasure they take in never shutting up.
The neighbor who sent this in asked the perfect follow up question: "Is anyone else hearing this?"
UPDATE: Neighbor Jennifer Wilenta notes on Facebook: "A minor hiccup in this is that occasionally a hen learns to crow…" Who knew?