Let Aviator Sports Be Your Backyard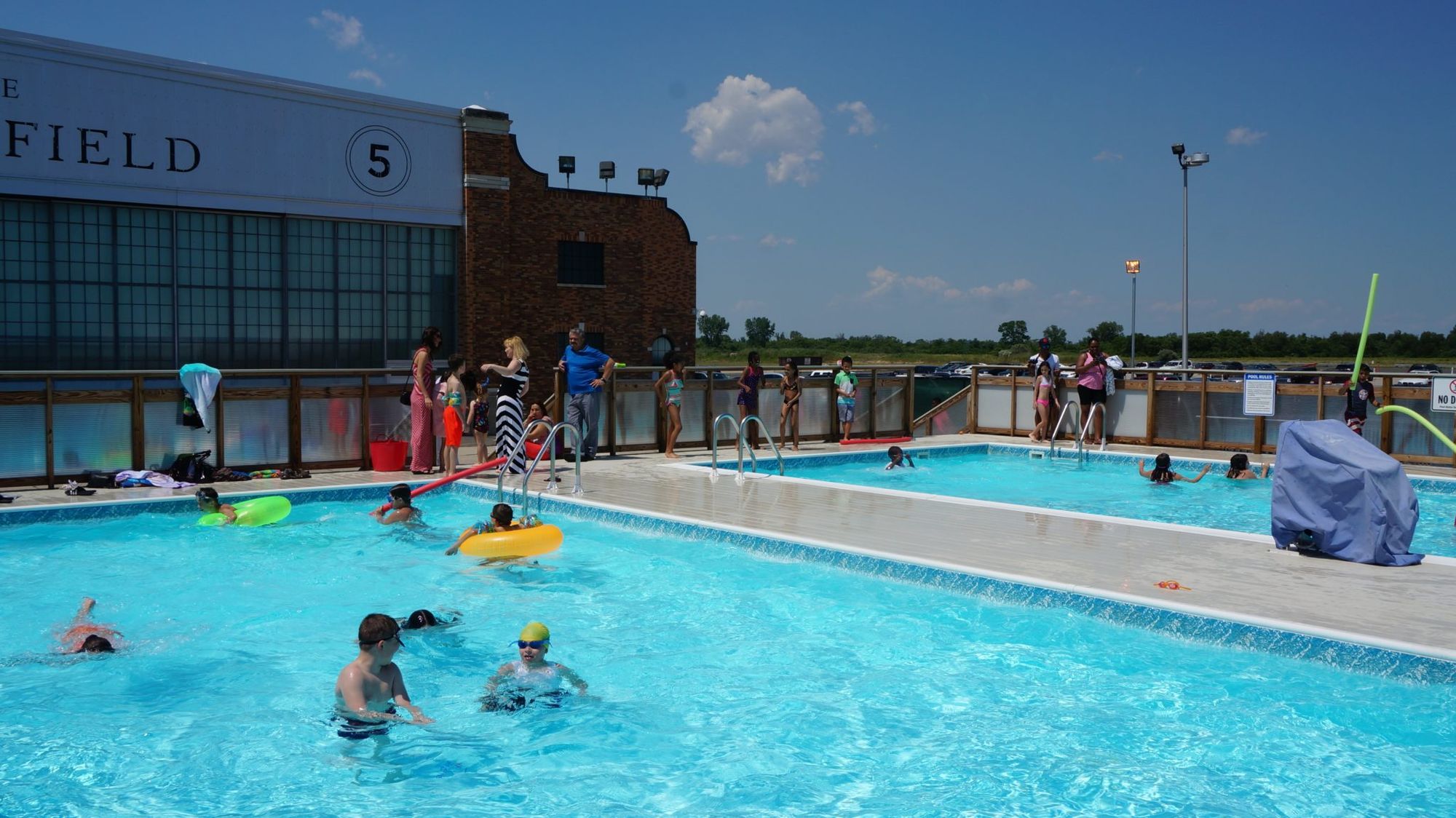 There's a house on East 18th Street off of Beverley Road that has an outdoor pool. When I lived in the area, I used to walk past the place regularly and never noticed it. But, one day, feeling particularly nosey, I looked a little harder at the spaces between the landscaping and through the fence slats. There it was: a below-ground, outdoor pool…in Brooklyn.
Having grown up in South Florida where pools are ubiquitous, I'd describe the feeling as not unlike that of being an elementary school student seeing your teacher outside of school for the first time. It throws you off balance and makes you question some of your most basics assumptions about the world. People live in Brooklyn and have a pool?!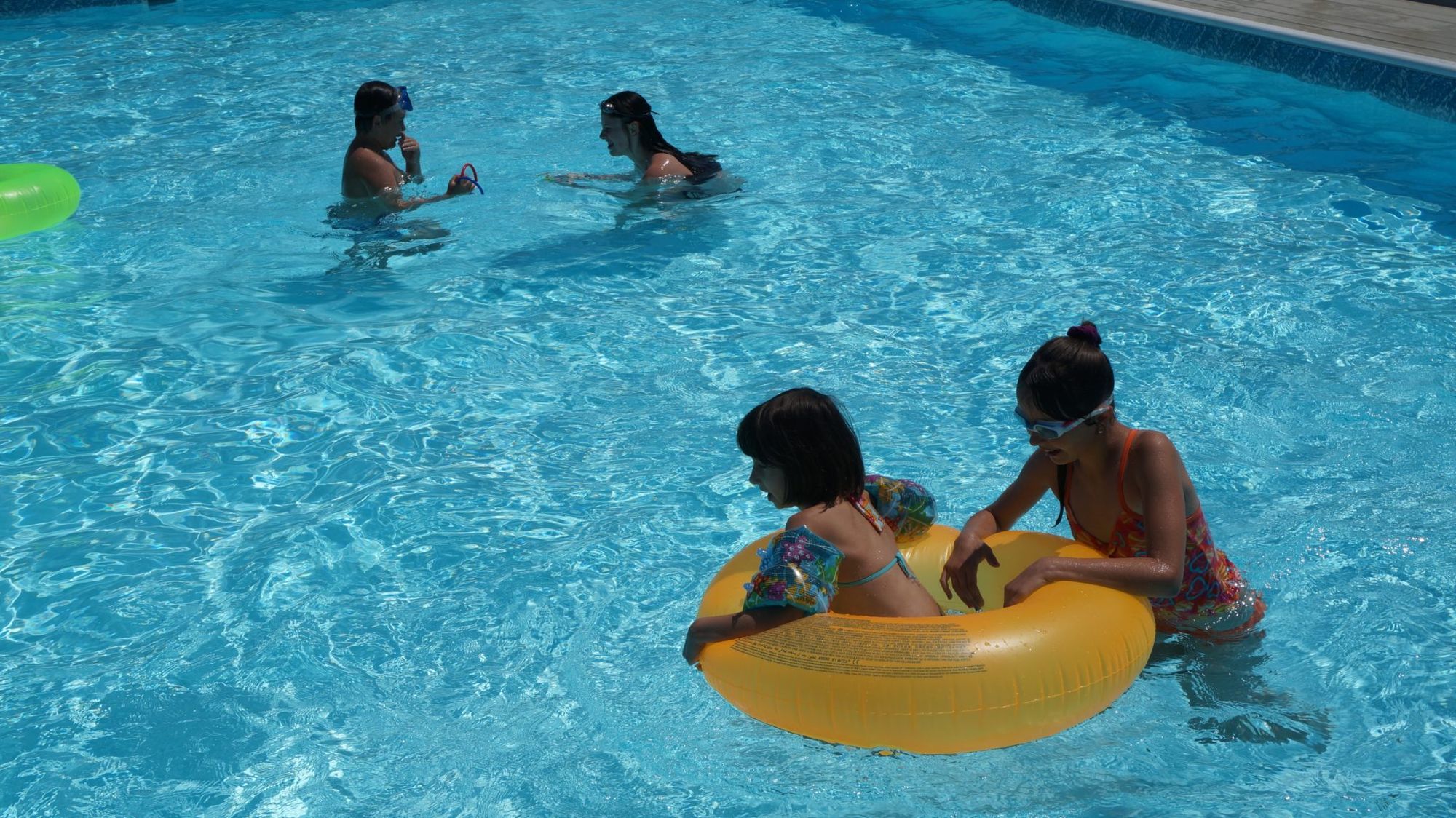 Of course, most of us here don't have pools—or even the amount of space in which a pool would seem possible. But, in thinking deeper about it, do we really want one? We live in a city with amazing public pools and beaches. Plus, the maintenance (winterizing!) must be a killer. What we really want is not a pool. It's a pool PARTY.
We want a spot to ourselves where we can kick back under an umbrella watching our kids splash around with their friends. And we'd like to do it without worrying about bothering other people (or them bothering us). Maybe we have a special occasion or two we'd like to privately celebrate by indulging in a swimming pool's glistening, shimmering glory for a couple of hours.
For anyone who doesn't own their own outdoor pool—in other words, for most of us— Aviator Sports Center has just what you need. They've got two newly renovated outdoor pools that are available for birthday parties. Parties consist of one hour in the pool and one hour in a private party area, where they'll also provide decorations, food, soft drinks, and cake.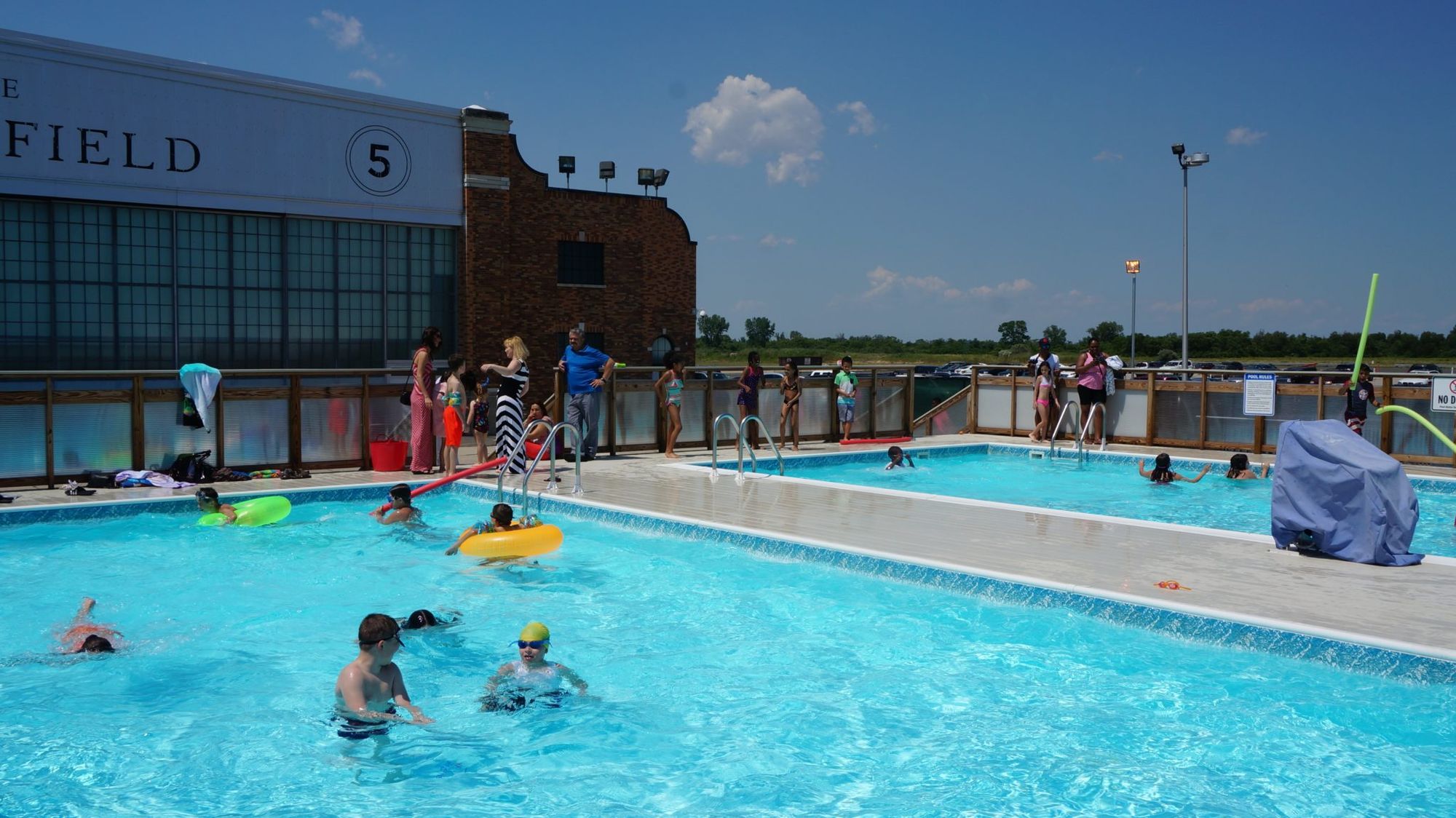 If you're looking for a full-on backyard BBQ and pool party, they've got that option too! Their Aces Patio boasts a basketball court, two bocce ball courts, two shuffleboard courts, two corn hold set-ups, and a full-service bar. Party packages start at 25 people but can accommodate any number. The backyard BBQ includes a three-hour party (two hours in the pool and one hour in a private party area), a classic BBQ package, and tons of optional add-ons like arcade tokens, ice skating, and upgraded BBQ food packages.
Staring at that pool on East 18th Street, I mostly remember thinking about the hard work and expense owning a pool like that would take. Thankfully, there's Aviator Sports Center to do all the work for you at a good price. There's no better place in Brooklyn for private indoor and outdoor fun over what's shaping up to be a long, hot summer. Call them up and let them be your backyard for an afternoon.
To plan your event at Aviator Sports contact their Hospitality Manager Jenna at Jenna@AviatorSports.com.
About Aviator Sports & Events Center
Floyd Bennett Field 3159 Flatbush Ave Brooklyn, NY 11234
Tel: 718-758-7500
This post was sponsored by Aviator Sports and Events Center. If you would like to reach our readers, please contact us.