Legislative Package Reforming Restaurant Inspection System Passes City Council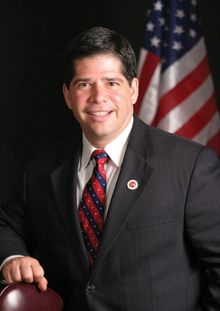 City Councilman Vincent Gentile has announced that the City Council has given its seal of approval to a legislative package reforming the city's restaurant inspection system that he helped fight for.
The system has come under fire in recent years from small business advocates who call the fines punitive and damaging to their operations. Others, including Public Advocate Bill de Blasio, have portrayed them as a City effort to balance the budget on the backs of small businesses, through needless fines. While evidence of such practices at the Department of Health, which conducts the restaurant inspections and issues violations, remain a source of debate, it emerged last week that another agency, the Department of Consumer Affairs, had increased the number of violations issued in order to compensate for a budget shortfall.
Gentile was the primary sponsor of one of the five bills, which will require the Department of Health to create a code of conduct pamphlet. The pamphlet will give restaurant owners a base standard for which to compare inspectors' behavior, which some owners have complained to this reporter as being occasionally unprofessional or vindictive in the past.
"My bill develops an inspection code of conduct pamphlet based on standards that exist in the restaurant inspection process.  This bill will ensure that everyone is aware of how inspections ought to proceed and no one is caught off guard," said Gentile in a press release.
The pamphlet would be given to restaurant owners at the beghing of an inspection, and it will also be available on the DOH's website.
Aside from the code of conduct, the other four bills, co-sponsored by Gentile, cover a range of reforms aimed at easing the burden on small business owners.
One of the bills creates a 20-member advisory board to report to the Health Department on the effects of the inspections on business, food safety, and public health. The board will be a mix of restaurant owners, industry representatives, food safety experts and nutritionists, appointed by the mayor, Council speaker and Health commissioner.
The DOH would also add new categories to the DOH's online database, giving consumers, advocates and business owners more detailed information into the process.
The legislative package also calls for a program to allow restaurant owners to request an ungraded consultative inspection for educational purposes.
Finally, the DOH would be required to establish an office of the ombudsman, which will have an office, hotline and website to field complaints, compliments and comments about individual inspection issues. The office would be responsible for investigating complaints and issuing guidance to restaurant operators.
The bills will move forward to the mayor's office for signing, before becoming a law.