Learn About PS 217 At Its Open House On Wednesday, November 19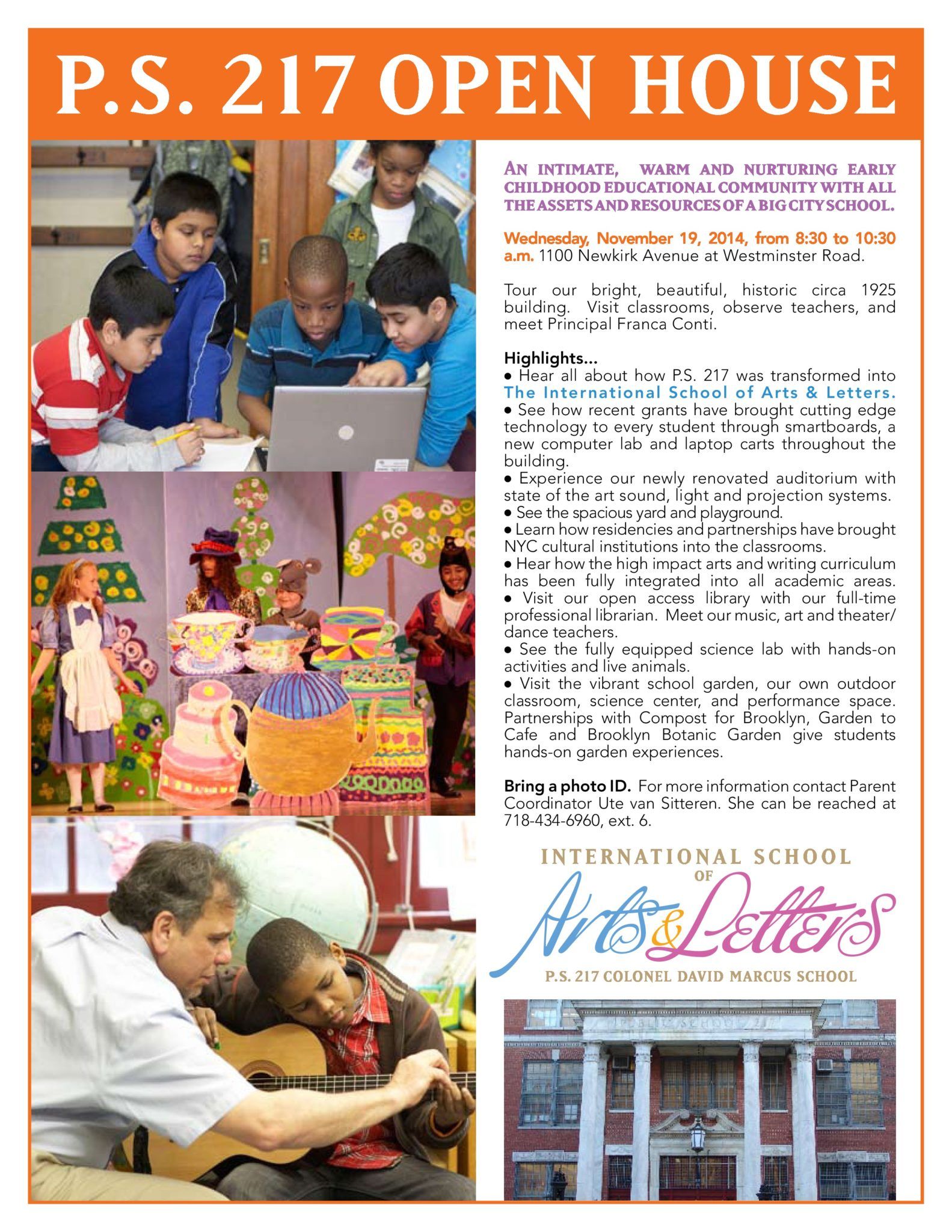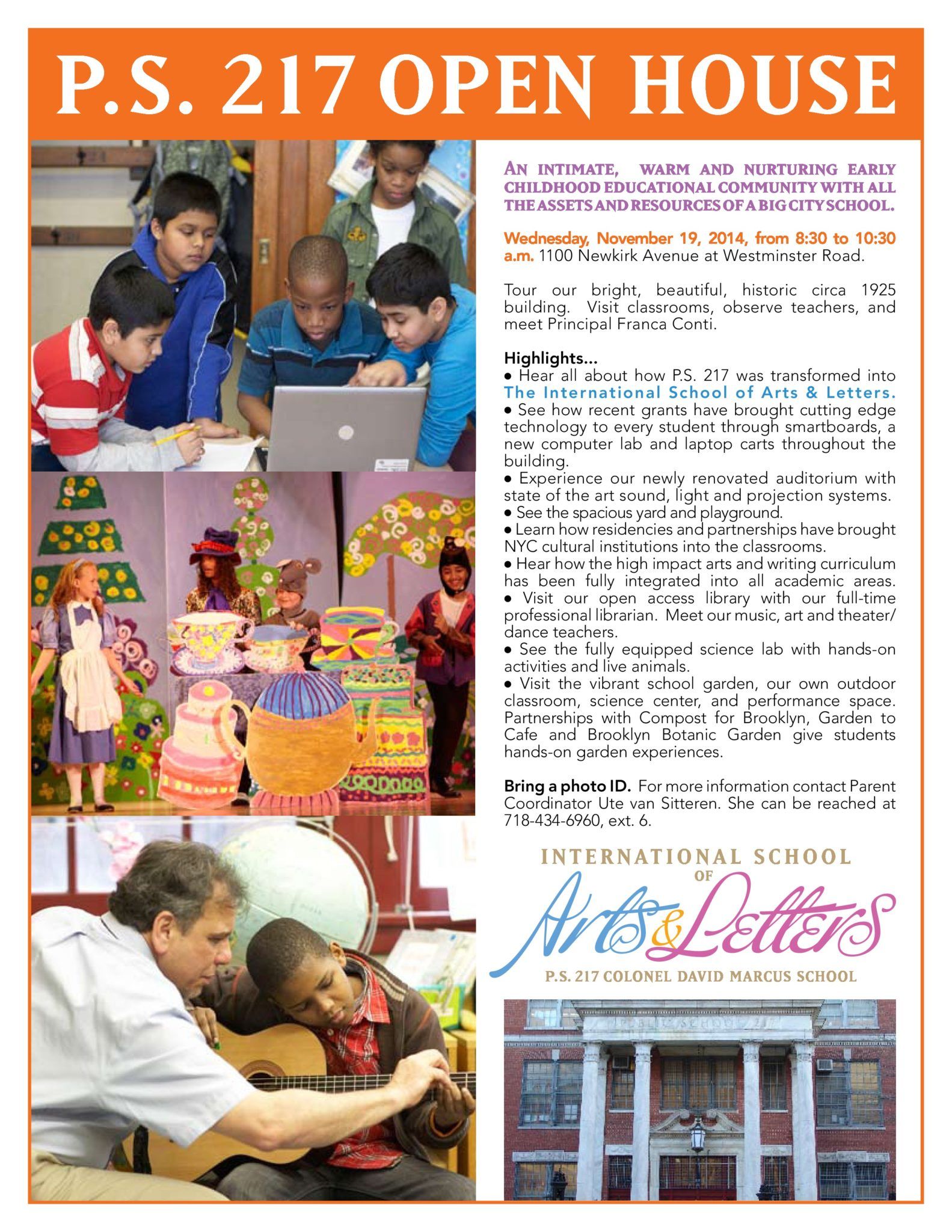 If you've been curious about whether PS 217 is the right fit for your child, Wednesday, November 19 is a great time to find out. PS 217 (1100 Newkirk Avenue, between Westminster Road and Coney Island Avenue) will host an open house for parents from 8:30-10:30am. The event will include:
Information on in-classroom technology, the arts, cultural programs, greening efforts, and more.
A closer look at the school's auditorium, garden, science labs, and library facilities.
A meeting with PS 217 Principal Franca Conti.
The event is open to all who are looking for a new school, but you must bring a photo ID to be admitted. Click on the above flyer to enlarge it and learn more–and if you'd like more information, please contact Parent Coordinator Ute van Sitteren at 718-434-6960, extension 6.