Learn About Organic Waste Recycling Program And McDonald Ave Safety Planning At CB7 Meeting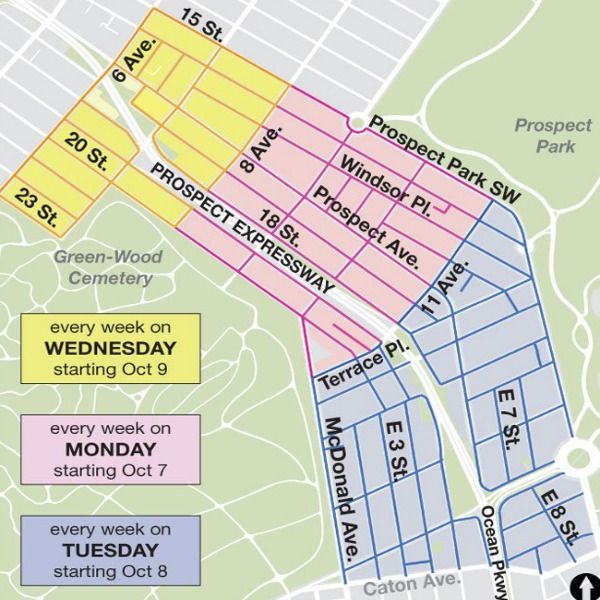 Learn more about two initiatives coming to the area at two Community Board 7 meetings taking place on the same night.
On Thursday, October 3, CB7 will host its Sanitation Committee meeting at 6:30pm and its Transportation Committee meeting at 7:30pm at the International Baptist Church, 312 Coney Island Ave (entrance on Caton Place).
The early meeting will introduce the community to the new organic food waste recycling pilot program that's coming to Windsor Terrace starting on October 7. Curious about how it's going to work? Bring your questions!
The later meeting will cover the Department of Transportation's plans for McDonald Avenue between Caton Avenue and Fort Hamilton Parkway. If you've got concerns about that stretch of road and thoughts on what needs improvement, this is your chance to share them.
For more information, contact CB7 at 718-854-0003 or communityboard7@yahoo.com.