L&B Spumoni Gardens Mobster Trial Gets Saucy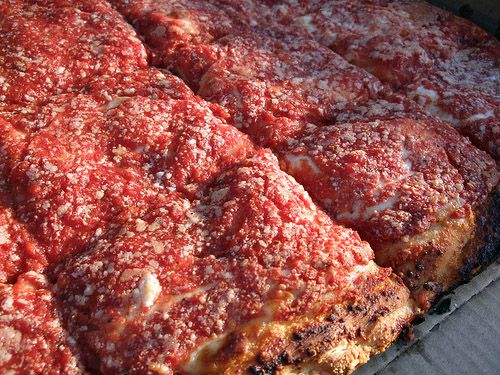 Last week, court proceedings started on a mob trail that involves everything from murder and extortion to L&B Spumoni Gardens at 2725 86th Street.
Alleged Colombo mob man Francis Guerra faces charges of being involved in the murders of underboss Joe Scopo and nightclub owner Michael Devin.
He is also accused of extorting money from Eugene Lombardo and threatening him. Lombardo is a former L&B Spumoni Gardens employee. Guerra accused Lombardo of stealing the secret L&B pizza sauce recipe from his in-laws' famed Brooklyn eatery.
"Gene came out and (Guerra) started yelling at him. He told him he's a 'piece of s—, a s—bag, robbed my family, I'll break your head!' " said Ex-Colombo capo Anthony Russo on the witness stand.
After Lombardo opened his own pizzeria  in Staten Island, the Square at 1910 Hylan Boulevard, Guerra began threatening Lombardo's life.
"Guerra confronted the pizza maker, demanded money from him and hit him," Assistant Brooklyn U.S. Attorney Allon Lifshitz said in his opening statement, according to the New York Daily News.
When the story broke out, Lombardo denied being extorted or threatened.
"This is no secret recipe. There's no patents on pizza," he had said.