Lawsuit Temporarily Halts Broadway Triangle Construction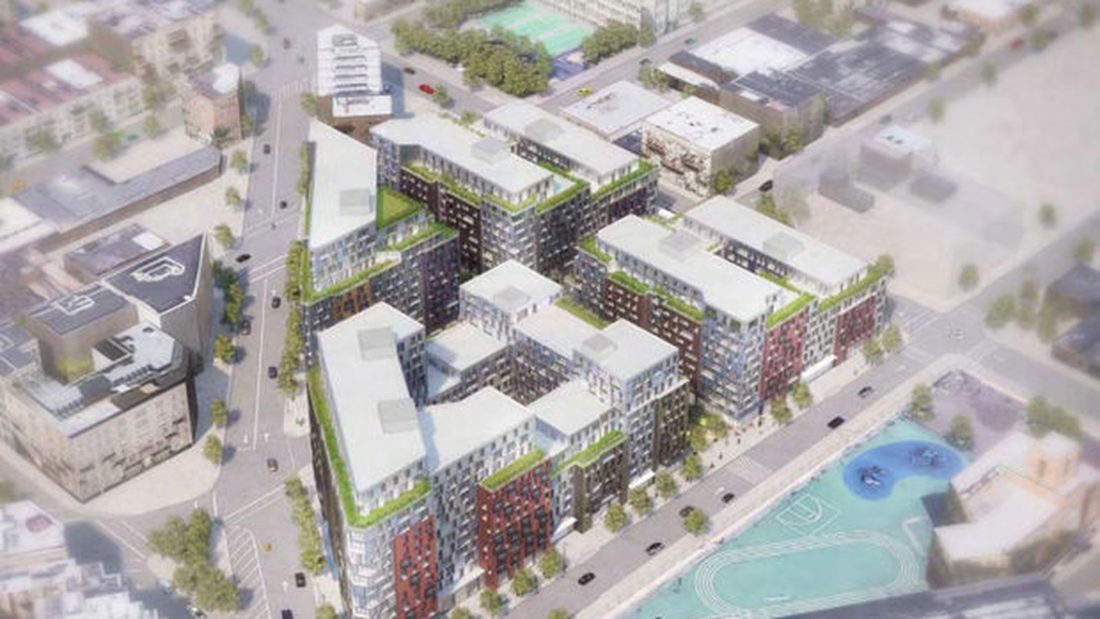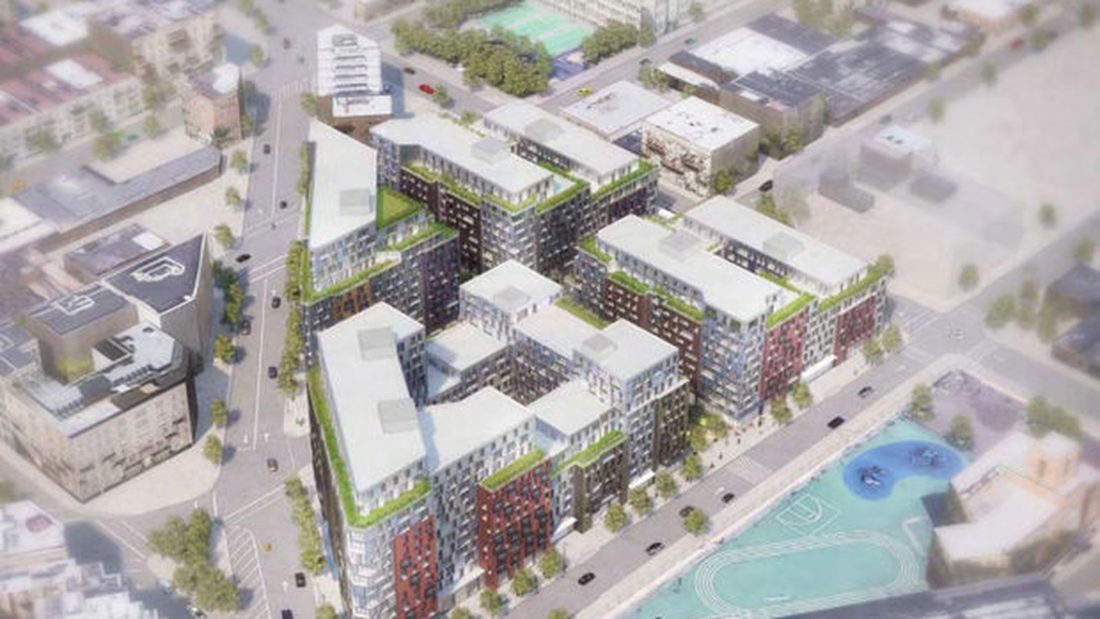 WILLIAMSBURG – A lawsuit filed against the developers of the Pfizer site development at Broadway Triangle has halted construction temporarily at the controversial construction project.
The lawsuit was filed on behalf of a coalition of community groups and churches through their attorneys at Brooklyn Legal Services Corporation A. Alleging that the construction is discriminatory, encourages segregation, and that the city and Mayor De Blasio neglected federal obligations in approving the development, the suit's restraining order has brought construction to a standstill.
Opponents of the Rabsky group's development project claim that the types of units being built at the Pfizer site—big, multi-room units designed for large families—unfairly favor the Hasidic community and will push out communities of color in the area.
A previous discrimination case was settled in December of last year. Under that agreement, rental preference was extended from only Community Board 1 to include Community Board 3, which has a higher percentage of black and Latino residents. Under that decision, half of all units would be available to those two community boards.
Additionally, the site was to increase the number of one- and two-bedroom units, more than doubling the original amount, with 375 listed as affordable housing. However, the Rabsky Group developers had previously reneged on agreements about affordable housing at their mega-project at the former Rheingold site.
Bedford + Bowery reported the temporary restraining order issue will be resolved at a May 29 hearing, which has the potential to produce a longer-lasting preliminary injunction against the site.
The Broadway Triangle area was rezoned in 2009 and the first lawsuit was filed shortly thereafter. The public-private urban renewal area covers more than 20 blocks along Broadway, Flushing Avenue and Union Avenue at the intersection of Williamsburg, Bed-Stuy and Bushwick neighborhoods.