City Reaches Settlement in Broadway Triangle Discrimination Suit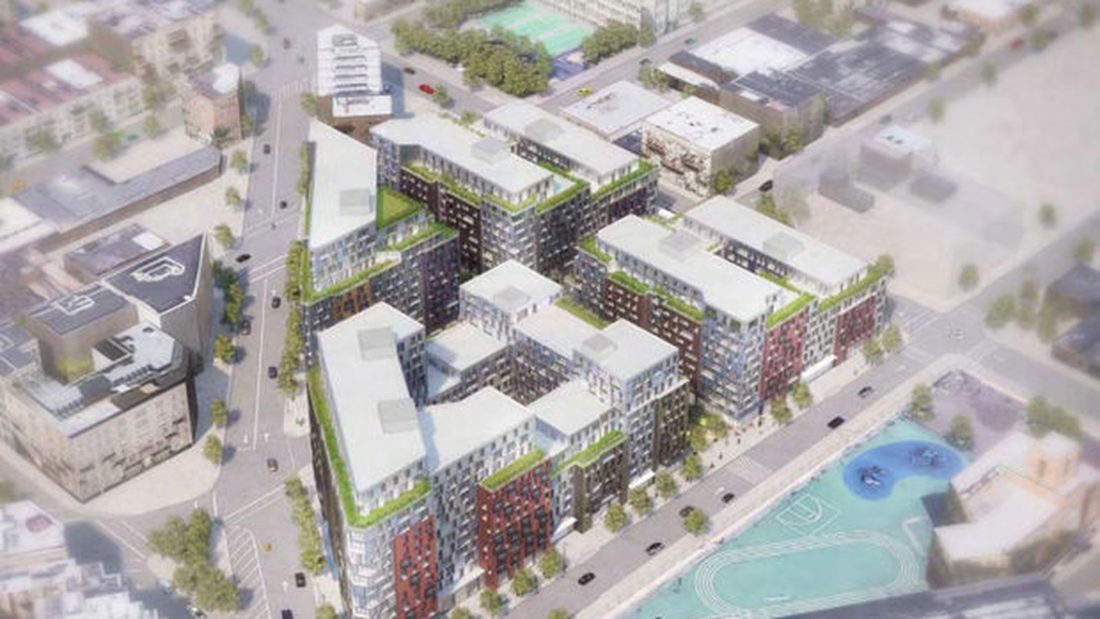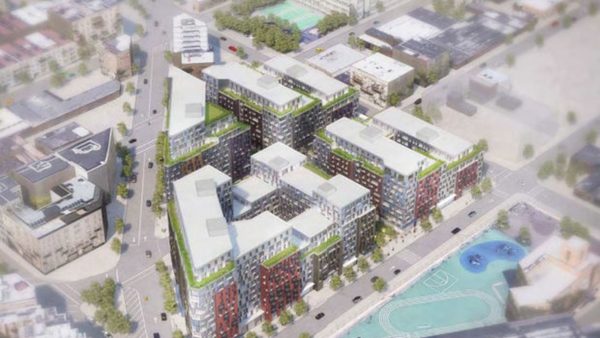 WILLIAMSBURG – A court settlement in the discrimination case against the Broadway Triangle housing development was announced earlier this week, stipulating changes to the planned housing that critics decried as racially biased.
Two-thirds of planned apartments will now be one- and two-bedroom units, with a stipulation to build 375 units of affordable housing on city-owned land—more than double the first amount.
The original plans for the development created large apartments that were seen by activists to favor Hasidic Jewish families, which often have more children than black or Hispanic families. The housing plan was thought to exacerbate racial segregation in the area.
Additionally, rental preference was only to be extended to the mostly white residents of Community Board 1, and not those of Community Board 3, which has a higher population of black and Hispanic residents. Now, half of the units will be available with a preference towards members of both Community Boards.
The court settlement was a long time coming—Manhattan Supreme Court Justice Emily Goodman first issued an injunction against the city's plans in 2012, stating they would perpetuate segregation.
Activists see the decision as an important piece of the fight for housing equality during breakneck development in New York.
"Today's settlement in the Broadway Triangle lawsuit will have repercussions on every housing struggle in the city," said Brian Cahill Moledo, of Churches United for Fair Housing, in a statement. "It is only one victory in a long struggle, but it involves actionable criteria that we can hold developers and the city accountable to fulfilling."
The Broadway Triangle area was rezoned in 2009—and the lawsuit filed shortly thereafter. The public-private urban renewal area covers more than 20 blocks along Broadway, Flushing Avenue and Union Avenue at the intersection of Williamsburg, Bed-Stuy and Bushwick neighborhoods.