New Drone Footage Released of Massive Housing Construction in Bushwick (VIDEO)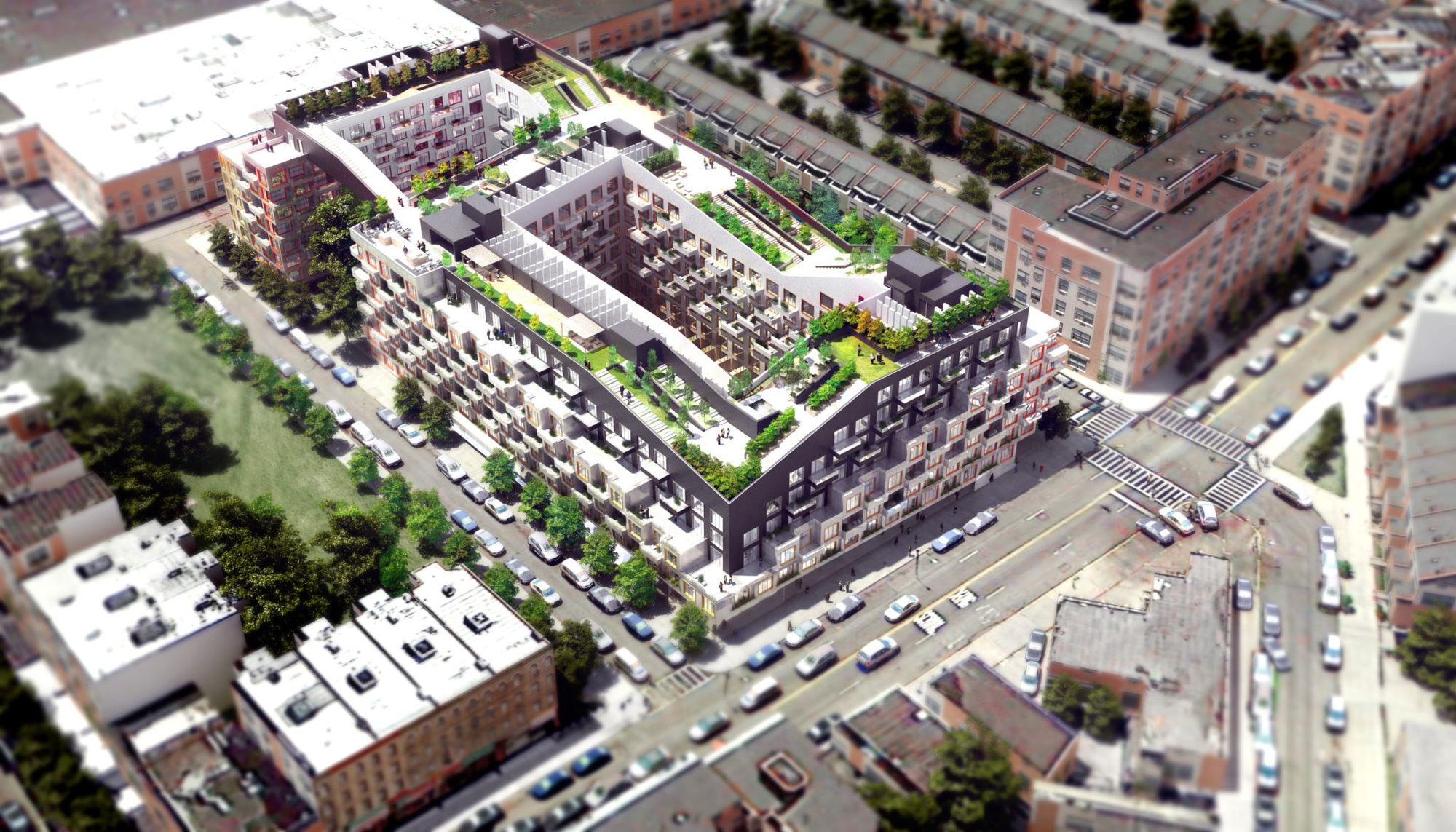 BUSHWICK – Drone footage released by the architecture firm ODA shows construction progressing on two massive housing developments coming to Bushwick.
Together, the developments at 10 Montieth Street and 123 Melrose street—site of the old Rheingold Brewery—take up 1.35 million gross square feet on 3 city blocks.
Huge developments mean a huge influx of residents: together, the two projects are expected to bring between 1,200 and 1,300 units, of which 20% will be set aside for affordable housing. That number is less than 24% originally promised, reported DNA Info, a loss of 88 affordably-priced units.
With plenty of space for retail, along with the myriad fetishized amenities of luxury developments—lounges, co-working spaces, and rooftop gardens—these buildings are certainly a brave new step for a former industrial site in a neighborhood where the skyline is dominated by NYCHA's Bushwick Houses.
Another large-scale luxury development is planned for 115 Stanwix Street, also apart of the old brewery area, Brownstoner reported. The renderings from ND Architecture & Design reveal an eight-story, 130 unit mixed-use building.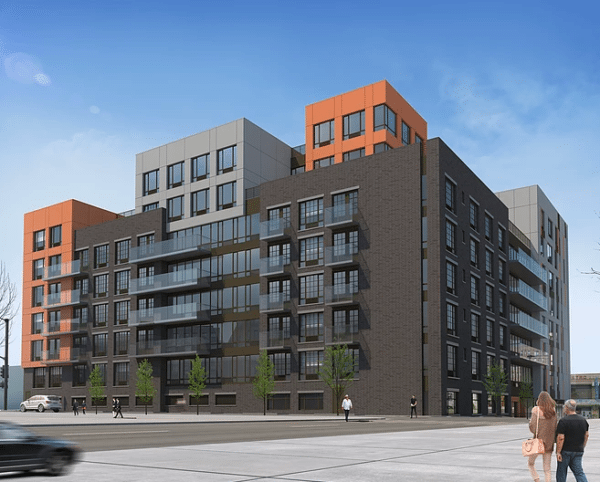 The Rheingold Brewery was torn down in 1981. In 2003, affordable housing came to the site in the form of Rheingold Gardens, an affordable housing development of 62 condos, 30 multi-family dwelling and two apartment buildings with more than 90 units each.
The remaining land—on which current developments are being built—was sold to Read Properties through a controversial rezoning in 2013. Read then sold portions to the Rabsky Group and All Year Management.
The Rabsky Group is also involved with a contentious plan for a large-scale development in the Broadway Triangle.
A press release from ODA refers to the building at 10 Montieth as "a game changer in Bushwick," but if the development's troubled history  and last weekend's protest against gentrification are any indication, for plenty of people in the community, it isn't a game at all.