Lawmakers, Army Corps Inspect Shore Road For Resiliency Opportunities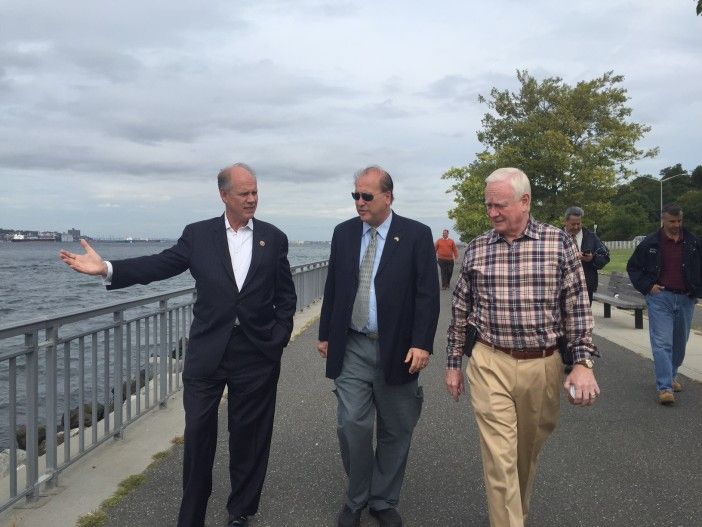 Congressman Dan Donovan joined local elected officials, the U.S. Army Corps of Engineers, and Community Boards 10 and 11 yesterday to inspect Shore Road Park and identify opportunities for resiliency investments to protect the Belt Parkway during floods.
Donovan and the Army Corps were joined by Senator Marty Golden, Councilman Vincent Gentile, and representatives from the NYC Mayor's Office of Recovery and Resiliency, NYC Parks Department, and NYC Department of Environmental Protection.
"The Belt Parkway services thousands of commuters every day, and could be the evacuation route for hundreds of thousands during a major storm," said Donovan. "I'm encouraged that the Army Corps and the City sent their experts this morning to begin analyzing potential solutions. I will continue monitoring their progress – the community and drivers deserve a safe and secure parkway."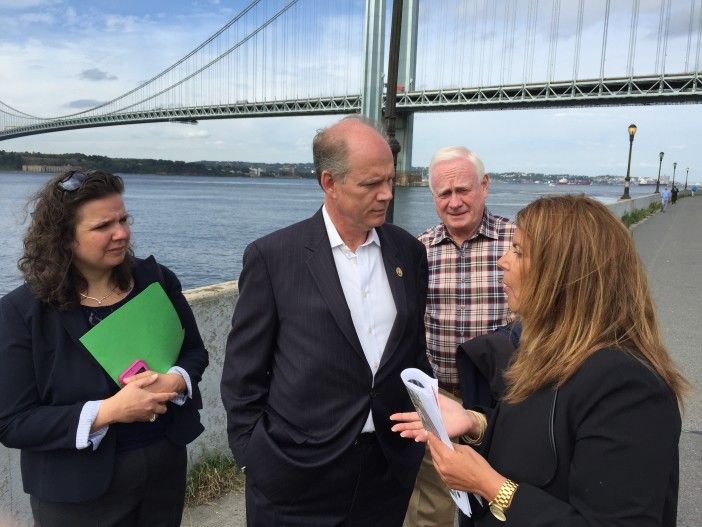 The 2007 Water Resources Development Act authorized the Army Corps to study the area adjacent to the Belt Parkway for a flood control project. The popular bike and running path begins at 66th Street and 4th Avenue in Bay Ridge, and then runs along the southwestern shoreline of Brooklyn to Bensonhurst Park on Bay Parkway and Cropsey Avenue.
In 2015, the Army Corps released a comprehensive study of the North Atlantic region, which identified the New York-New Jersey Harbor and Tributaries area as high-risk and requiring further analysis. A potential solution to reduce risk to the Belt Parkway involves elevating the promenade to a more flood-resistant height.