Late Manhattan Beach Rabbi Greenwald Honored With Street Sign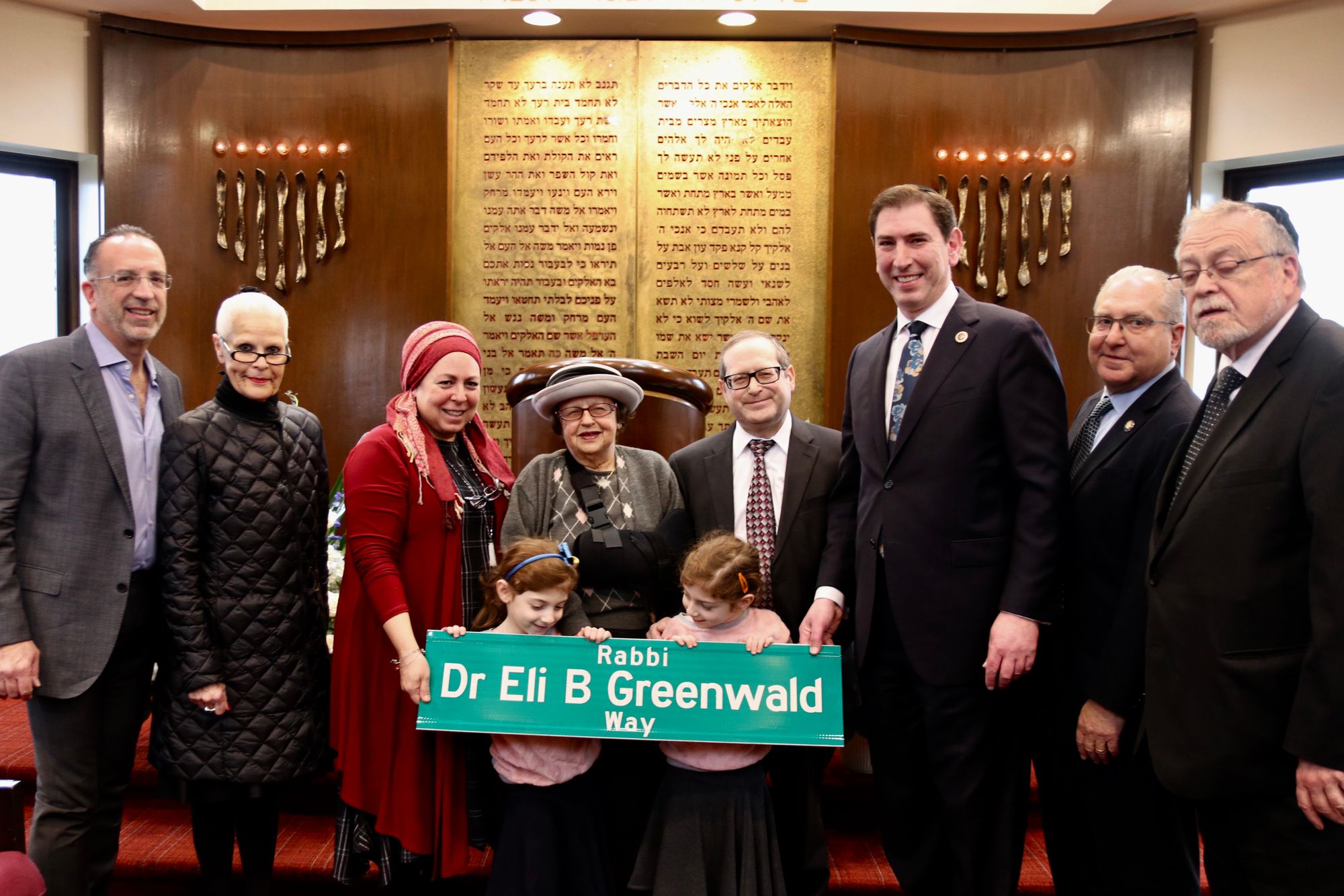 MANHATTAN BEACH – The cold, rainy day was not enough to stop the co-naming street sign ceremony honoring the late rabbi, Dr. Eli B. Greenwald.
"There's not a more fitting tribute than to name a street sign after him," president of Ohel David and Shlomo Synagogue Albert Laboz said. "Especially on this rainy day. But rain is a blessing and that is exactly how Rabbi Greenwald would have looked at it – as a blessing."
Greenwald was a rabbi at the Ohel David and Shlomo synagogue in Manhattan Beach for half a century. He had also served as principal of Brooklyn's Ezra Academy Junior High School Yeshiva and a dean of Yeshiva of Manhattan Beach. He was also a long-time member of Community Board 15. He died on March of 2016, but yesterday, his community ensured that his name will live on forever on a street sign in the community he loved.
"There's just so much to say about a man who just about did everything in life that one would want to do," Edmond Dweck, a board member of Community Board 15 said. "He was a spiritual leader, he was a guide, he was a father, he was a friend. But more importantly, he was my rabbi; somebody I looked up to."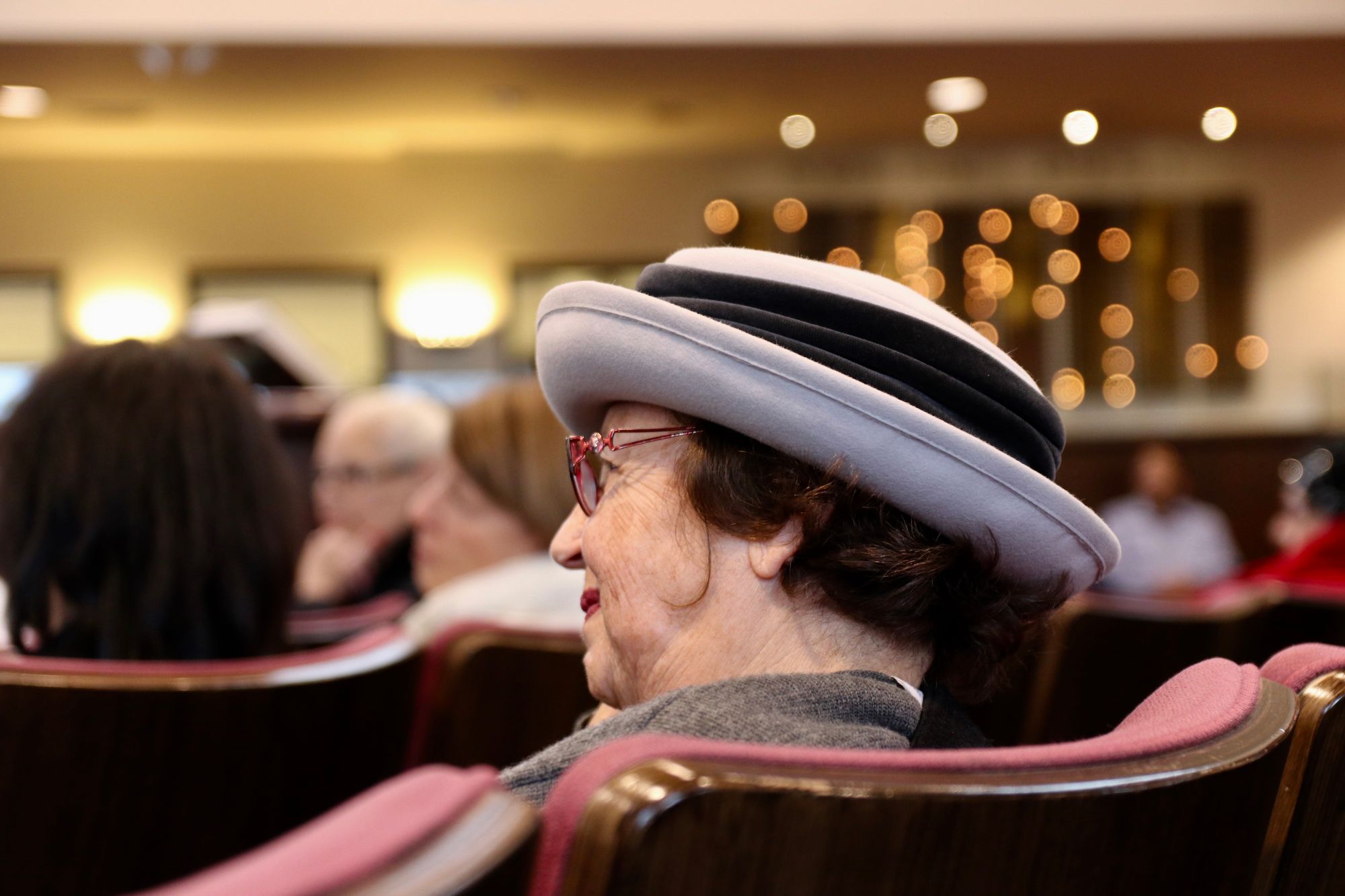 Dweck shared the story of how the street sign came to be. A couple of years ago, Nathan Hasson, a board member of the synagogue, approached Dweck and asked if they could get a street sign on the corner to commemorate his life.
"I looked at Nathan and I was dumbfounded. Why didn't I think of it myself?" Dweck said. "It's the most honorable commemoration one could make to a person, to an individual who cared about his community. He loved Manhattan Beach as much as he loved everyone in Manhattan Beach."
Council Member Chaim Deutsch spoke beautiful words remembering Greenwald. He said when he was approached last year about co-naming Shore Boulevard, he didn't have to think twice.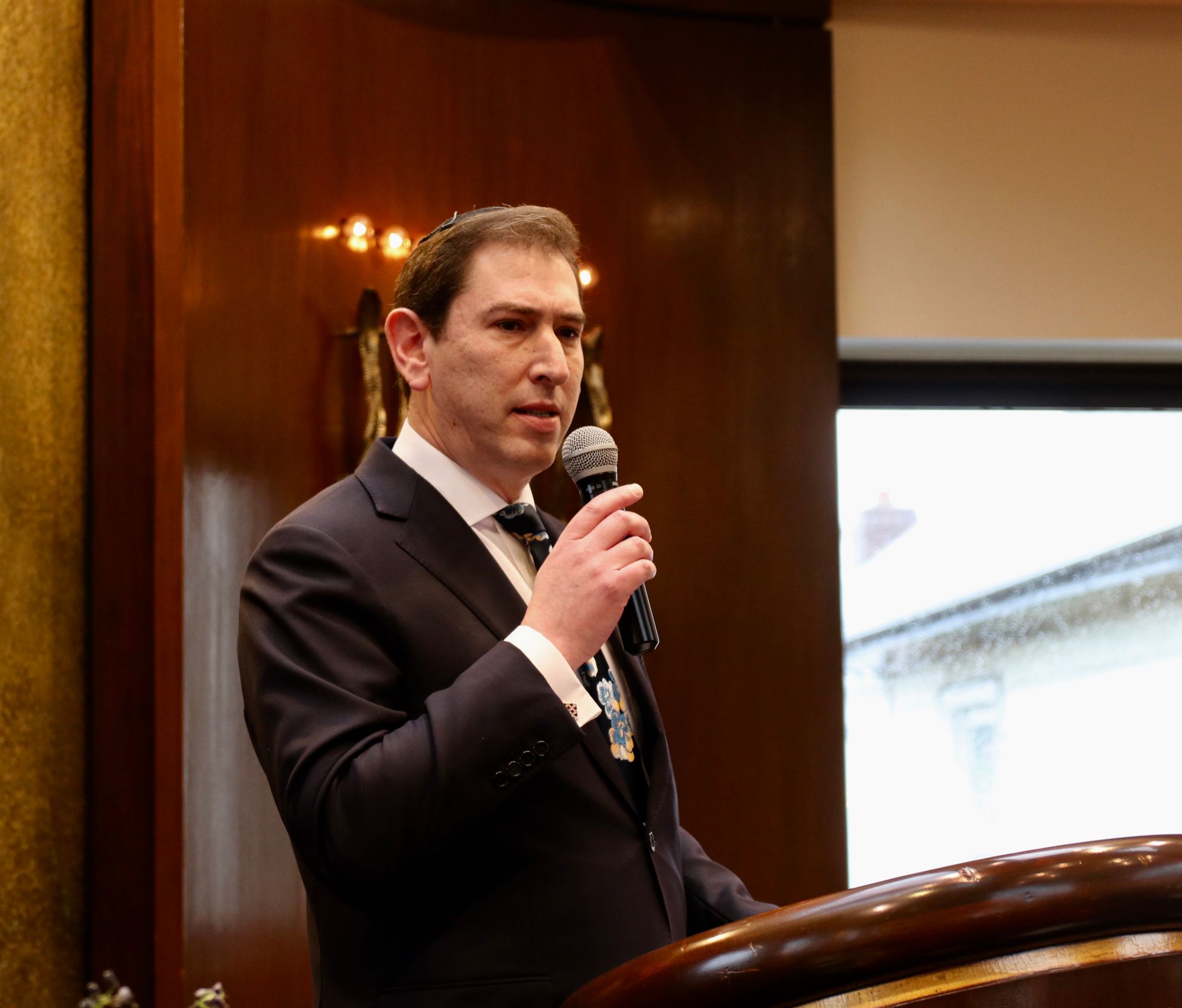 "He was a man, an icon, not only here in Brooklyn and NYC, but around the world," Deutsch said. "A year later, here we are renaming the street after a tremendous person, a wise person, a person that gave over so much. You don't have to look too far to see what type of person Rabbi Greenwald was."
And a good person Greenwald was. Laboz talked about how much importance Greenwald gave to children.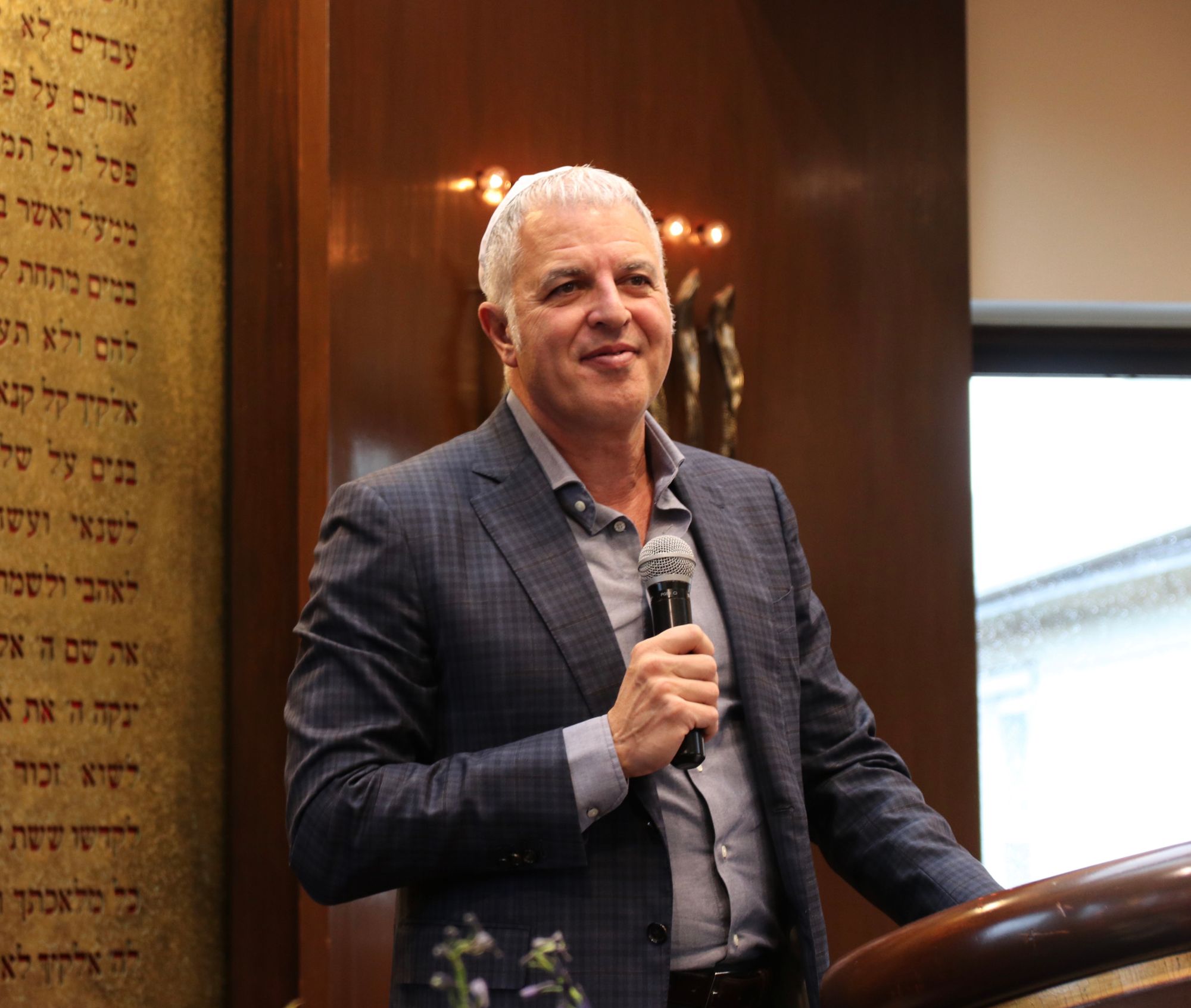 "Rabbi Greenwald realized that children are our future. I've been to other synagogues and children are shunned, seen not heard," Laboz said. "Rabbi Greenwald realized the future of our community and the future of Judaism are our children. So, he encouraged children to participate in prayers, in services, and to read the Torah. Now, those children are adults. They are active members of our community, members of our boards. It is Rabbi Greenwald's nurturing that did that."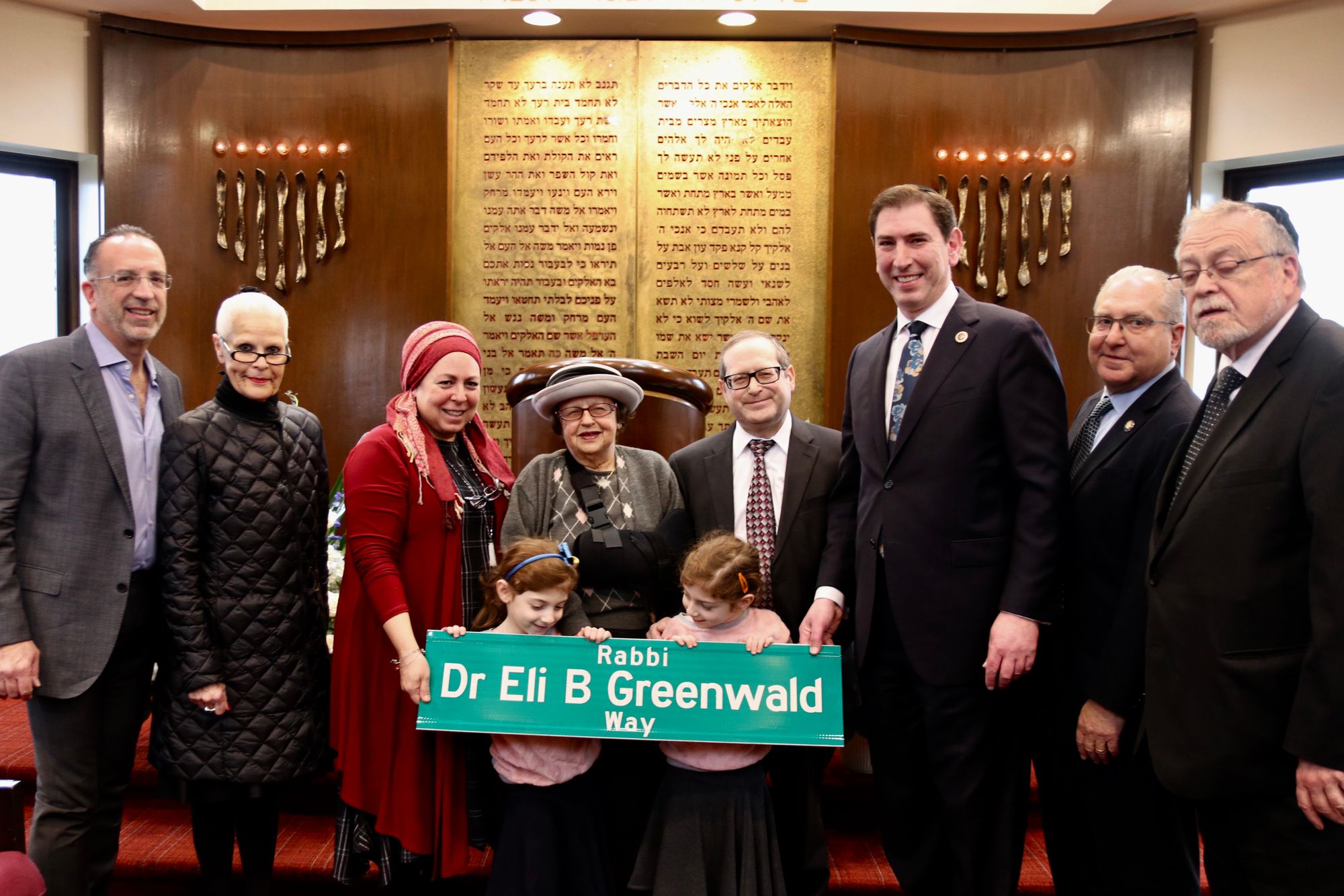 One of those young children, who is not so young anymore, is Rabbi Joseph Esses. Esses spoke about the importance of names.
"What is it about names? What's so special about names? What do names represent? Are they just to help us identify something… or perhaps there is something significant about names?" Esses asked. "When I think of Rabbi Greenwald, I think about the relationship that he built with us, that he built with the entire community."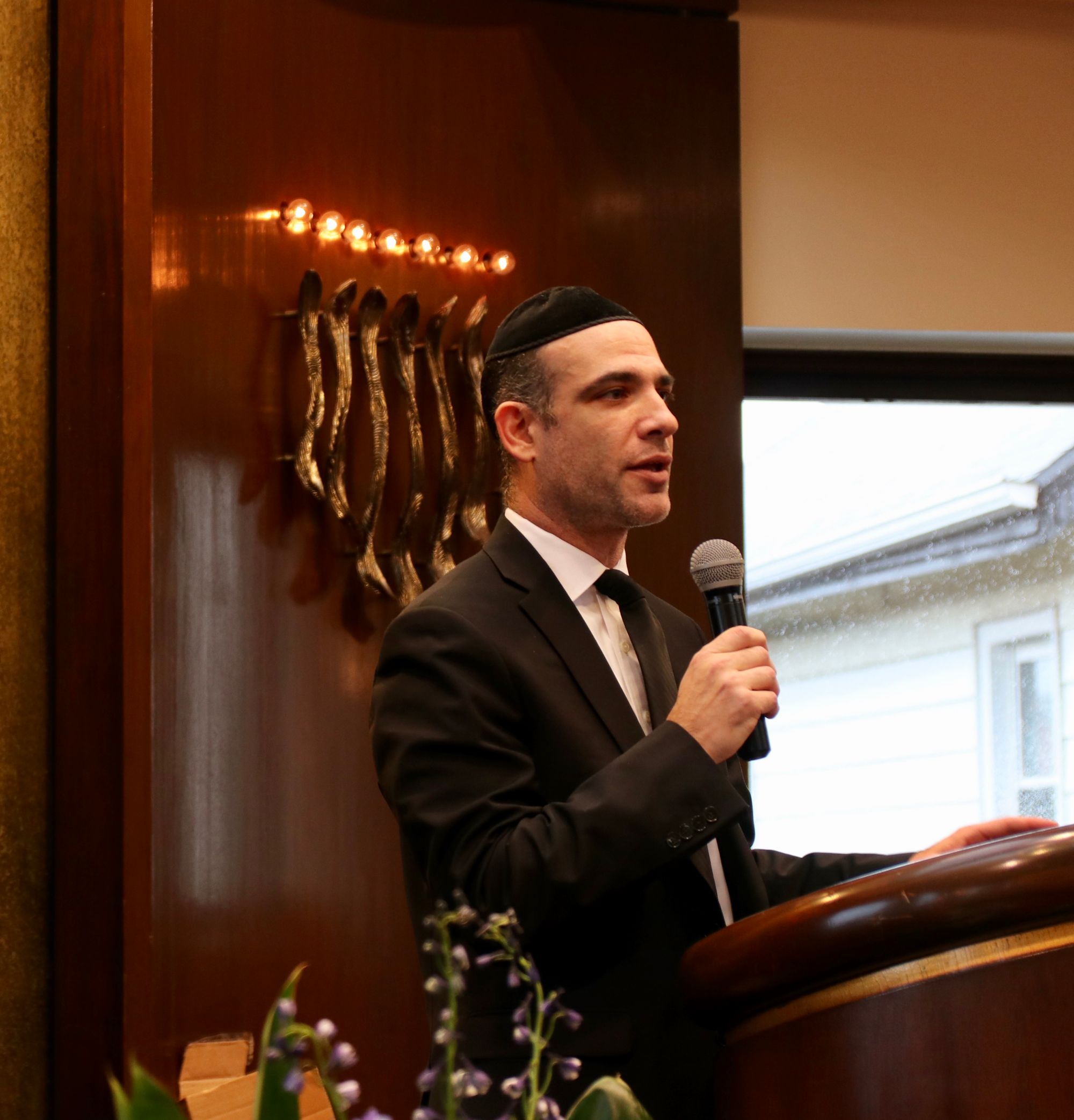 Esses remembered the times Greenwald was with him. He was there during Esses' Bar Mitzvah in Israel. He attended Esses' wedding, was there when his children were born, and during the death of his grandmother and eventually his mother.
"The thing I remember most is seeing the hurt in Rabbi Greenwald's face when I lost my mother," Esses said. "He cared so deeply about me. I cannot think of a more fitting tribute to honor the relationship between Rabbi Greenwald and this community than to name a street after him. Naming the street after him will ensure that the relationship goes on forever."
"You might forget people and you might forget the things they taught you, but when you see the name in writing, I'll be able to explain to my children who Rabbi Greenwald was."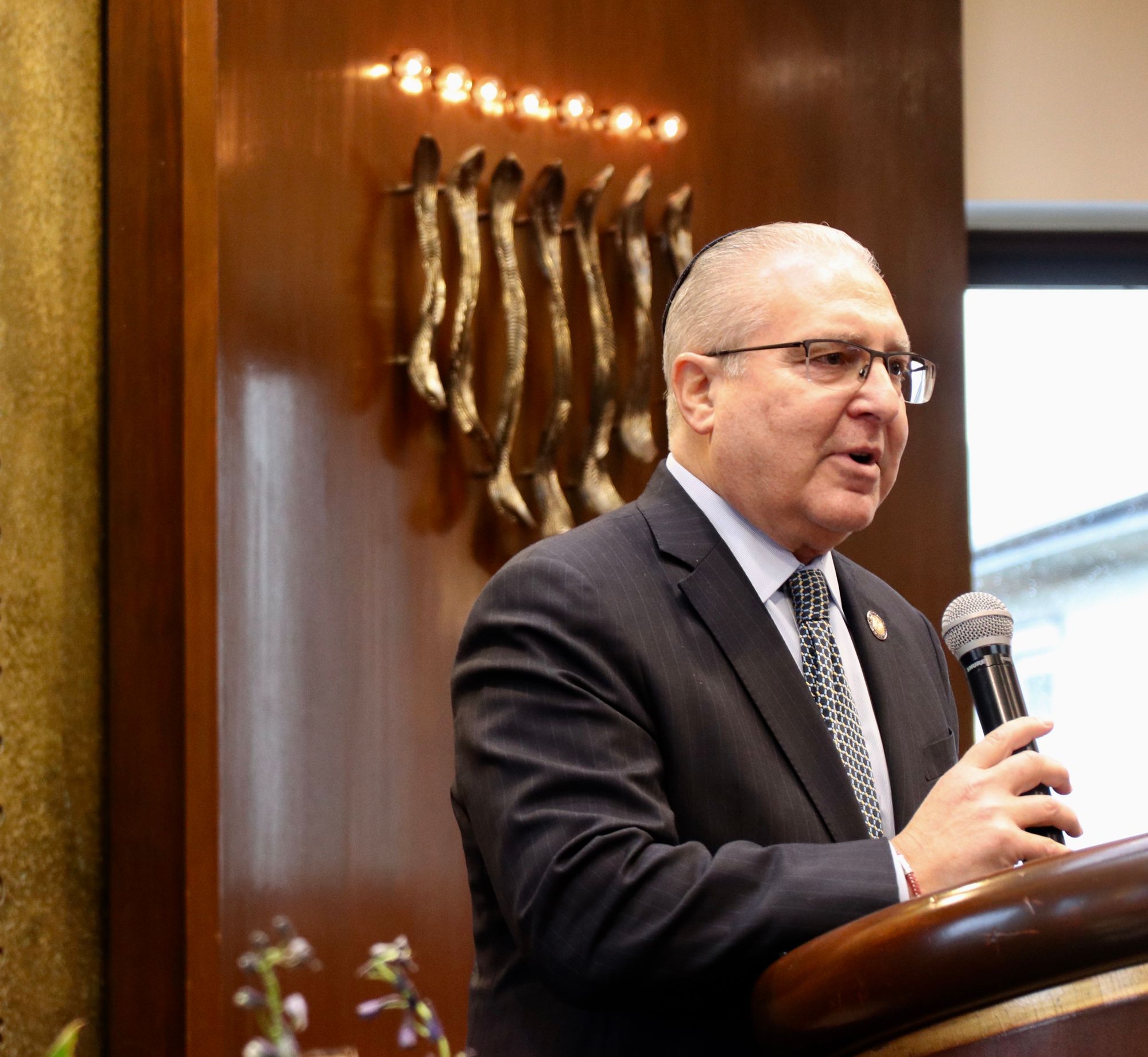 Also in attendance was Assemblyman Steven Cymbrowitz who had a personal connection to the late Rabbi.
"I was looking at the Rabbi's biography and realized how much of my personal life intersected with his as a pillar of the community," he said. "I came to this community in 1975 as an intern for then-senator Donald Halperin."
Cymbrowtiz's job as an intern was to organize the Brighton Beach community. One of the first things Halperin advised him to do was to meet with Greenwald. And that he did.
"We will always remember Rabbi Greenwald in our hearts," Cymbrowtiz said. "But with this street naming, everyone will know that he was special to all of us."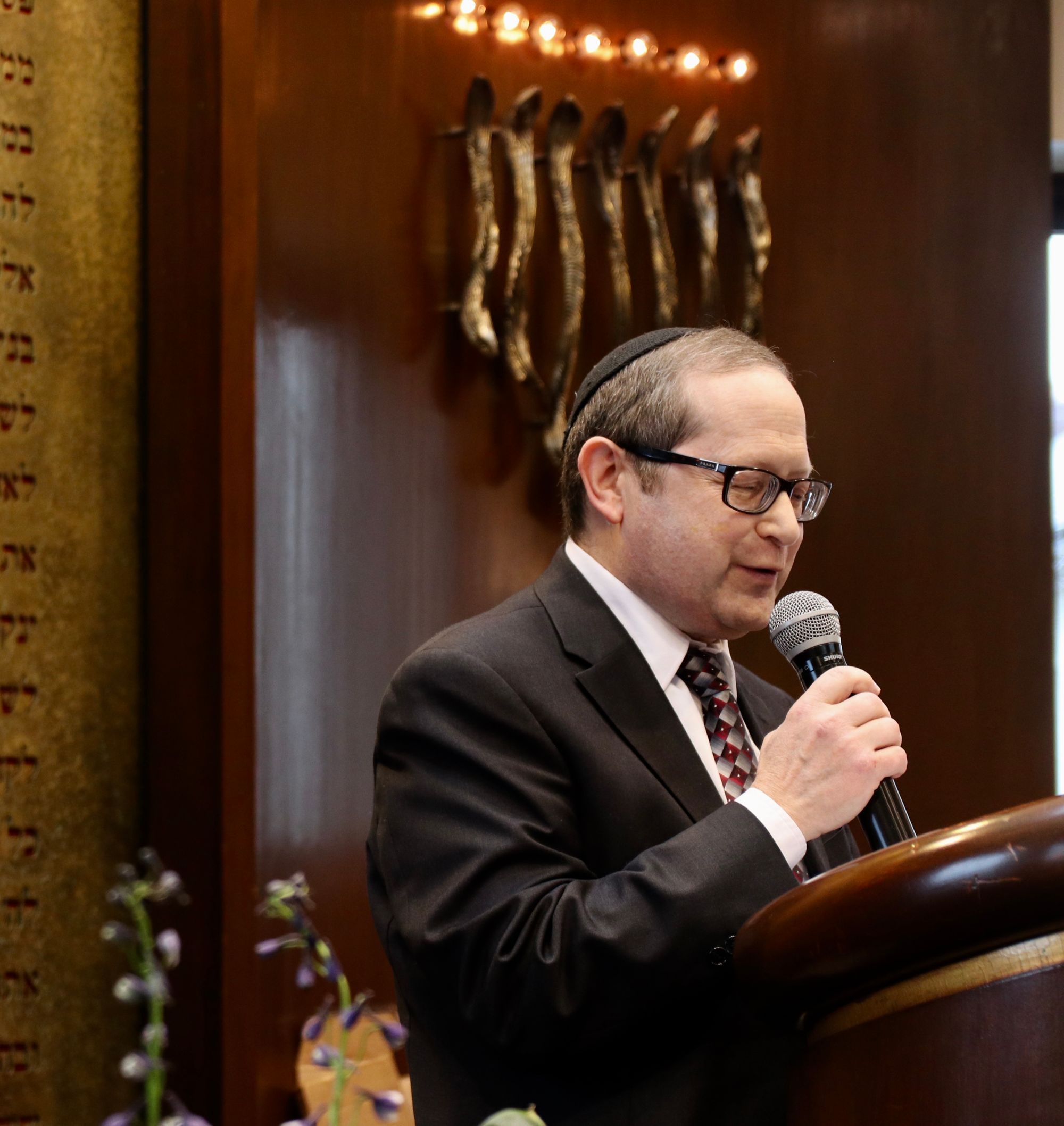 Greenwald's son, Rabbi Daniel Greenwald, expressed gratitude on behalf of his family. He said today was a time to commemorate and celebrate. "It's a bittersweet moment, for my father could not be here with us."
The younger Greenwald spoke about street signs and the differences between them in Israel and Brooklyn.
"As everyone who has visited Israel knows, every street is full of history and that is reflected in the street signs which carry the names of a famous personality in Jewish history or a name of an important Jewish organization," he said. "By contrast in NY, we find that most streets are numbered or lettered. Other depict names or words that go back to the pre-colonial times under the Dutch or colonial times under the British."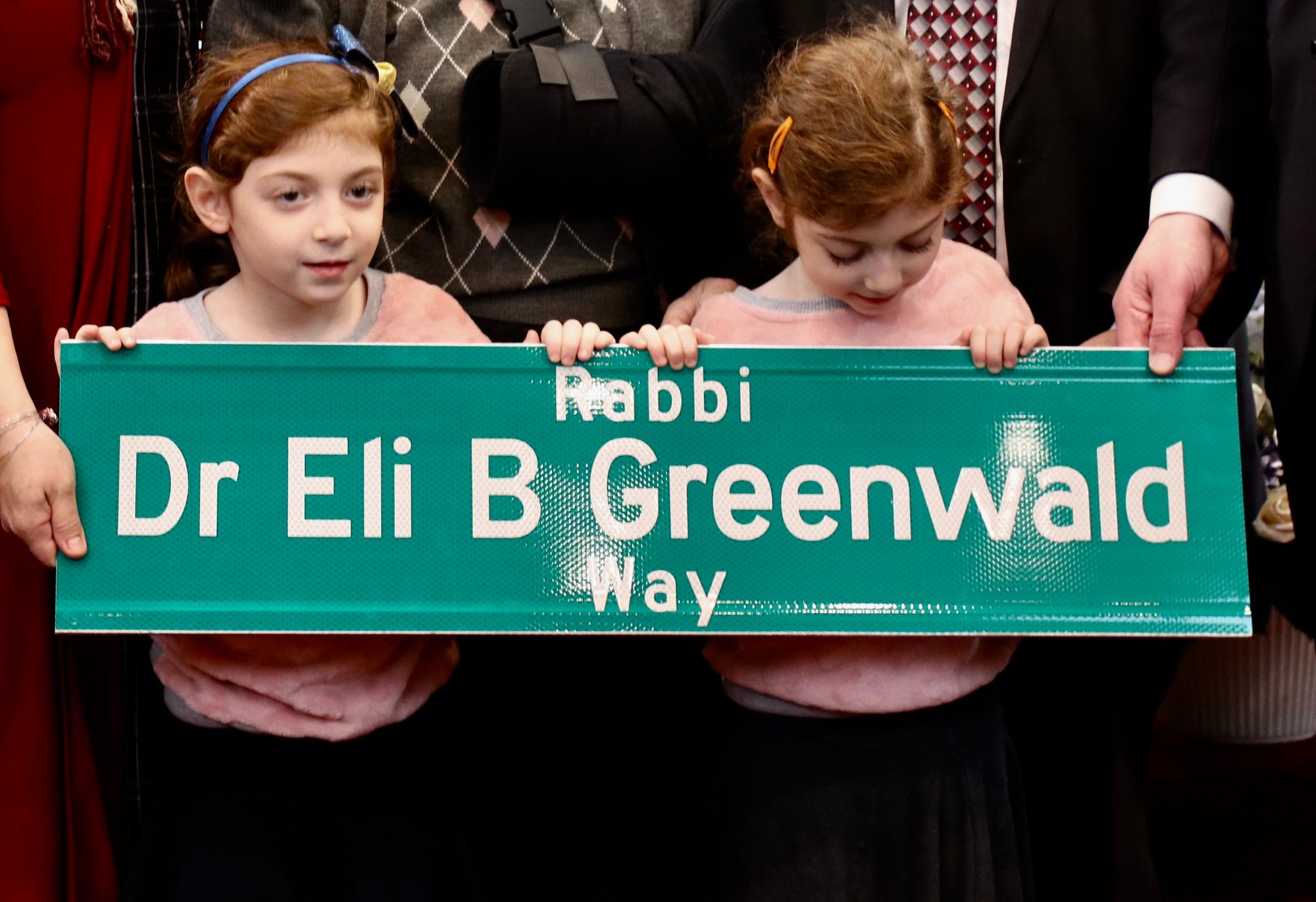 He joined his two daughters, wife, mother, Dweck, Theresa Scavo (chairperson of CB15) and Cymbrowitz to be presented with the new street sign from Deutsch. This street sign was for the family to keep. Later, they joined everyone in the rain to unveil the sign that would rest under "Shore Blvd" forever.
"This place was not just a place where he came to hang his hat," Daniel Greenwald said," but rather, it was a place where he came to practice his craft as a rabbi, as a leader, and a concerned citizen of the community."