With La Botaneria's Closing, Questions About 7th Avenue Real Estate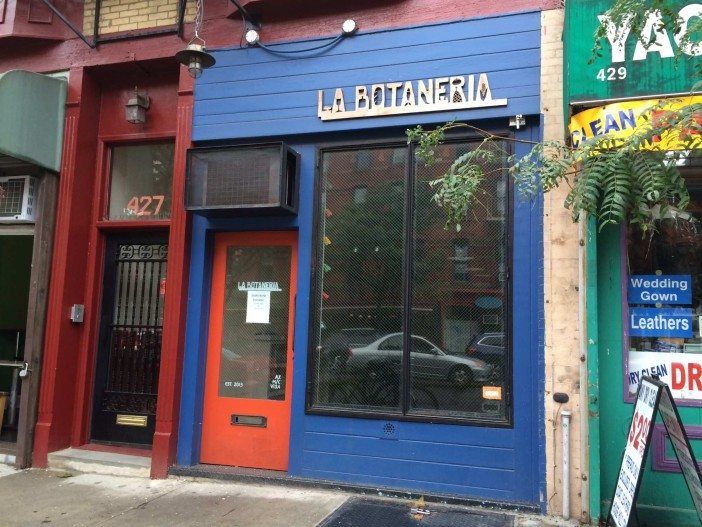 The intimate La Botaneria (427 7th Avenue between 14th and 15th Streets) called it quits in early August. The 24-seat restaurant was known for botanas, the snacks that are served with drinks at bars and in homes in Mexico City.
"It just wasn't doing very well," explained Steven, who works across the street at Fonda (434 7th Avenue between 14th and 15th Streets). Fonda's chef, owner, and cookbook author Roberto Santibañez opened La Botaneria in December 2013.
The La Botaneria space was up for rent about nine months before the restaurant closed. The space is now empty, and still looking for a renter.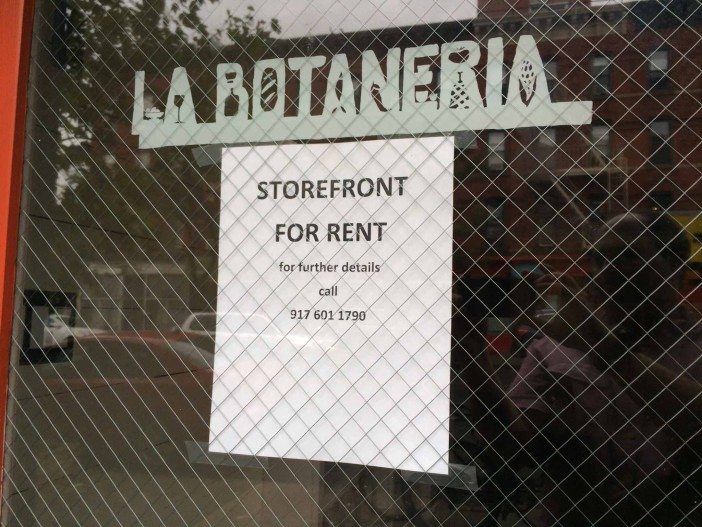 We contacted the Bantam Realty Services and Joe confirmed that the monthly rental fee remains at $3,700 per month for the 600-square-foot space — the same price listed in December 2014.
There have not been any takers as of yet. What would you like to see go into the space?
[poll id="6″]