Kung Fu Tea Opens On Avenue U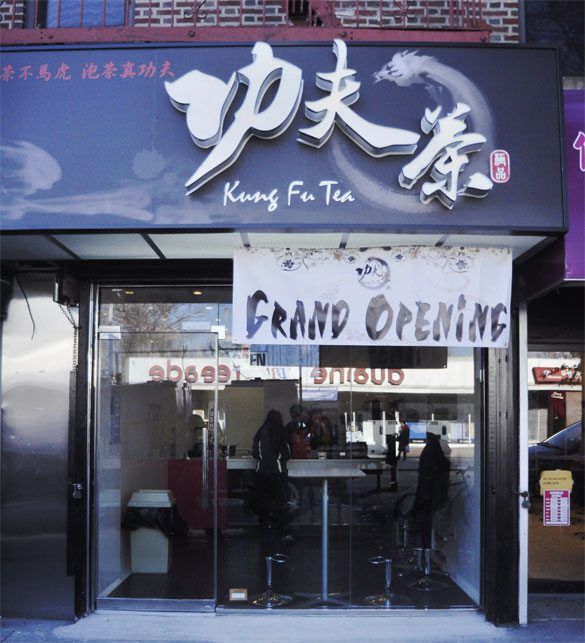 Kung Fu Tea – sporting some very cool signage – is now open at 1422 Avenue U.
The business is apparently a part of a local chain, and a quick Google search turns up locations around the city, including the East Village, Chinatown and Flushing – not to mention one of the dumbest Youtube videos of all time (we ain't linking it).
The business opened last Thursday, December 15, replacing Best Stop Wireless.