Kitsby: A Dessert Club With A Dessert Bar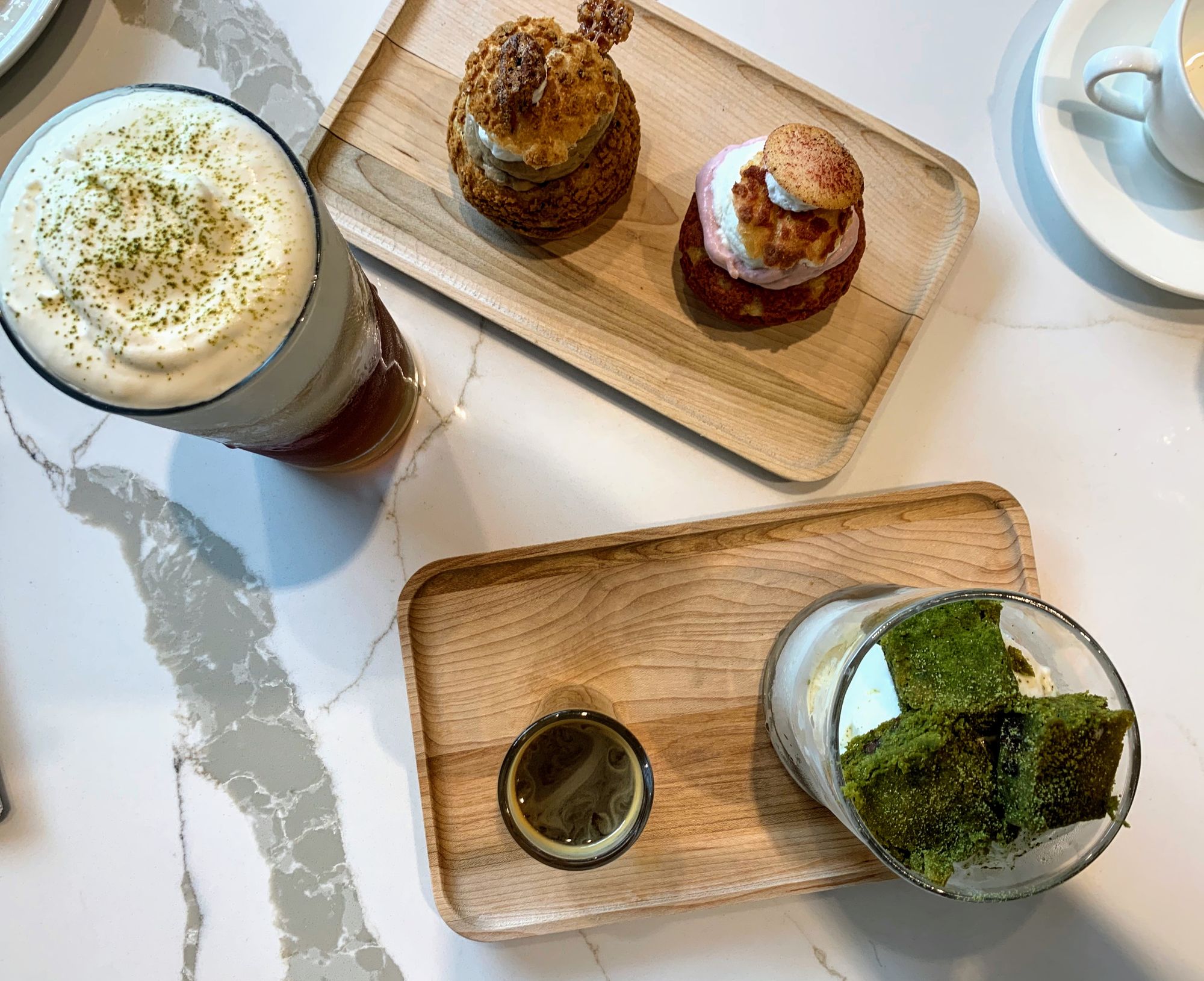 WILLIAMSBURG – "We decided to open up a brick-and-mortar for people to experience. If you don't like baking it's like 'let's go and sit down and have dessert', but there aren't many dessert places in New York City where it's like super adventurous and interesting so we wanted to create an environment where people would really appreciate that," Hsiao says.
Amy Hsiao worked in real estate development for almost six years before venturing into food. She, Maverick Wong, and the other three partners of Kitsby, grew tired of the "monotonous" corporate life and left to build their brand (originally Simple Spoons) and selling dessert kits.
In April they opened a dessert bar in Williamsburg.
Kitsby's flagship dessert bar is located on Grand Street, between Driggs and Bedford avenues. The spot is clean and sleek, with wooden panels on the walls, a concrete-looking floor, marble tables, and a long countertop. It fits in with the neighborhood- they have several succulents on shelves and a large green wall at the back. The desserts take center stage, on display on the counter that takes up much of the large restaurant.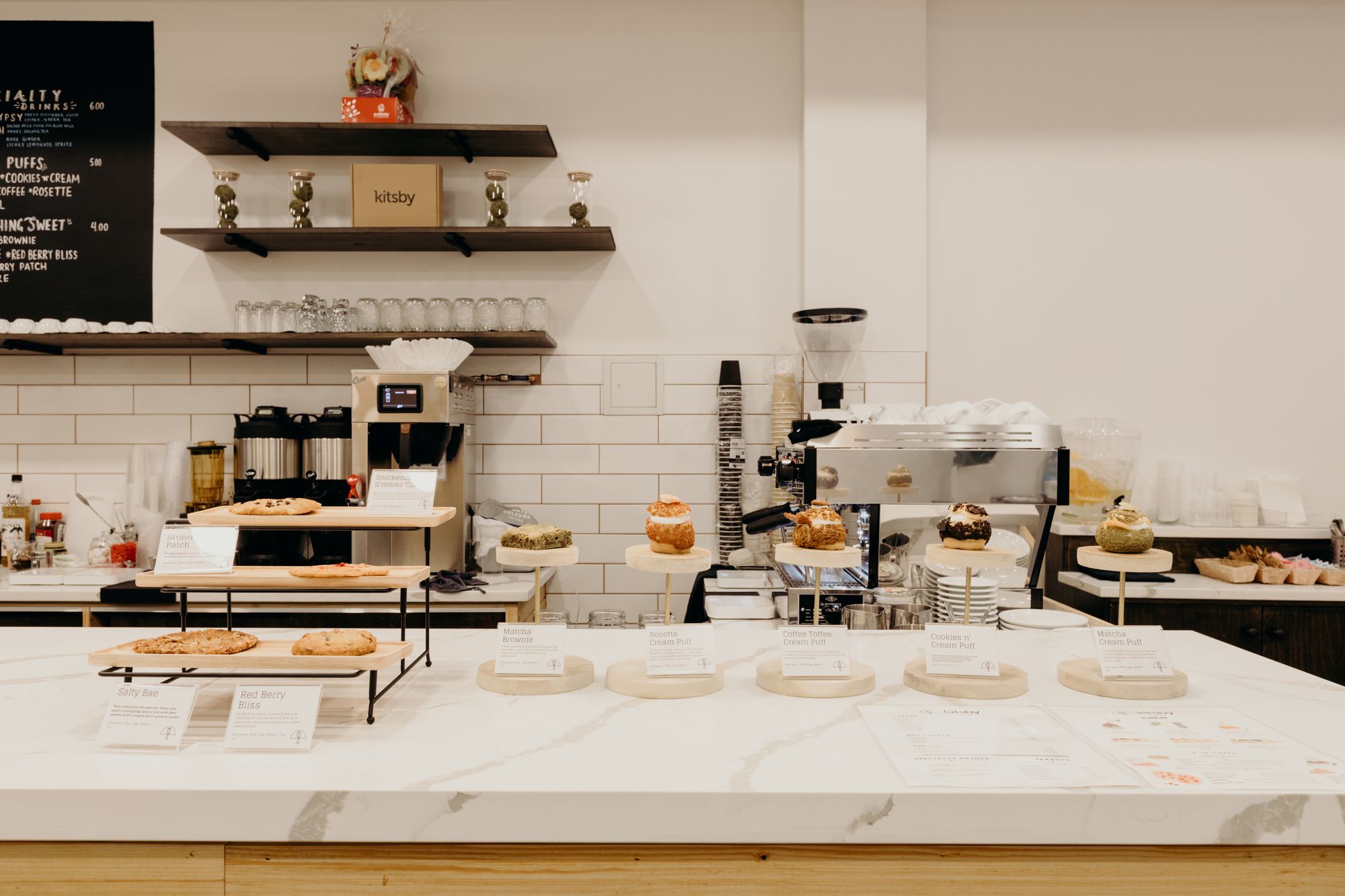 Interesting is the right word for the offerings. Hsiao, her two media interns, and I sit down to some of their desserts while we chat.
The Lady Grey is a dessert with dark chocolate, earl grey tea cake, and bergamot mousse. It is inspired in part by their earl grey tea cake baking kit that they sell on their site, and Hsiao tells me that while they want things to be familiar, they want them to be unique to those who eat there. The tea cake is comforting, perfect for the rainy day outside.
Their signature drinks have proved popular, something Hsiao and the team never expected. She brings over one for me to try, called Gold Rush and based on a Taiwanese drink – a cheese tea – it is topped with what I am convinced is the world's thickest salted whipped cream, that creates a kind of seal over the oolong and honey teas.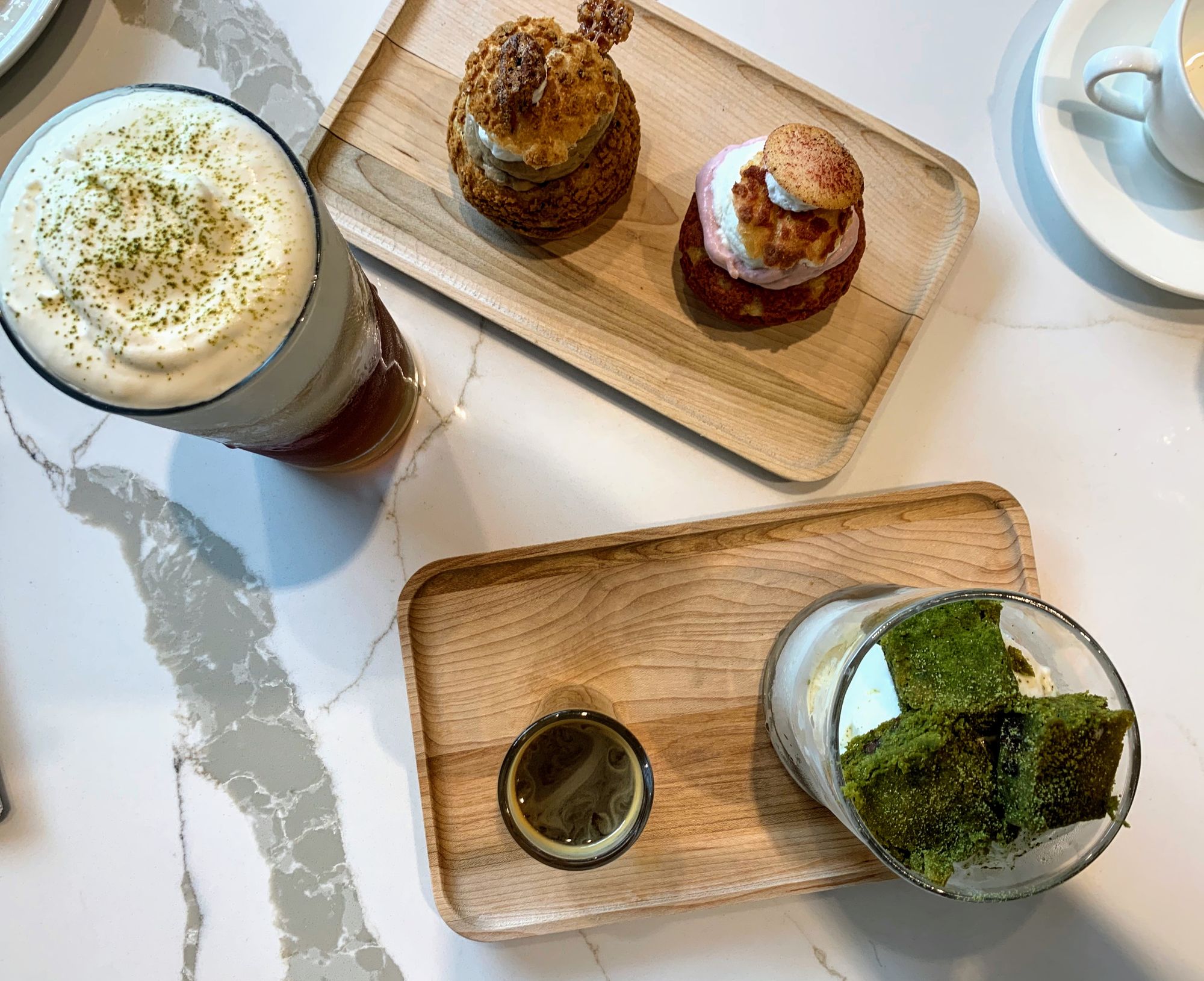 "For Kitsby, our roots [are] all Asian American. Asian Americans tend to go for corporate jobs or less risky [things]. Things like "Crazy Rich Asians" came out [and] people were like 'maybe I have a hope in acting or in media', so for us it's kind of like, we're really proud of our Asian roots and we want to be one of the pioneer Asian American companies who end up getting seriously funded," Hsiao, whose family is from Hong Kong, said.
Another dish we sample is their Matcha affogato. It comes do-it-yourself style, like any good affogato would, and requires the eater to pour the half-matcha-half-espresso shot over Kitsby's signature matcha brownies and vanilla ice cream. This is perfect for those with a more savory tooth, as it lets the matcha shine beautifully with the ice cream.
The cream puffs are perfectly crisp, and the coffee and rose flavors of each respective puff shine through delightfully.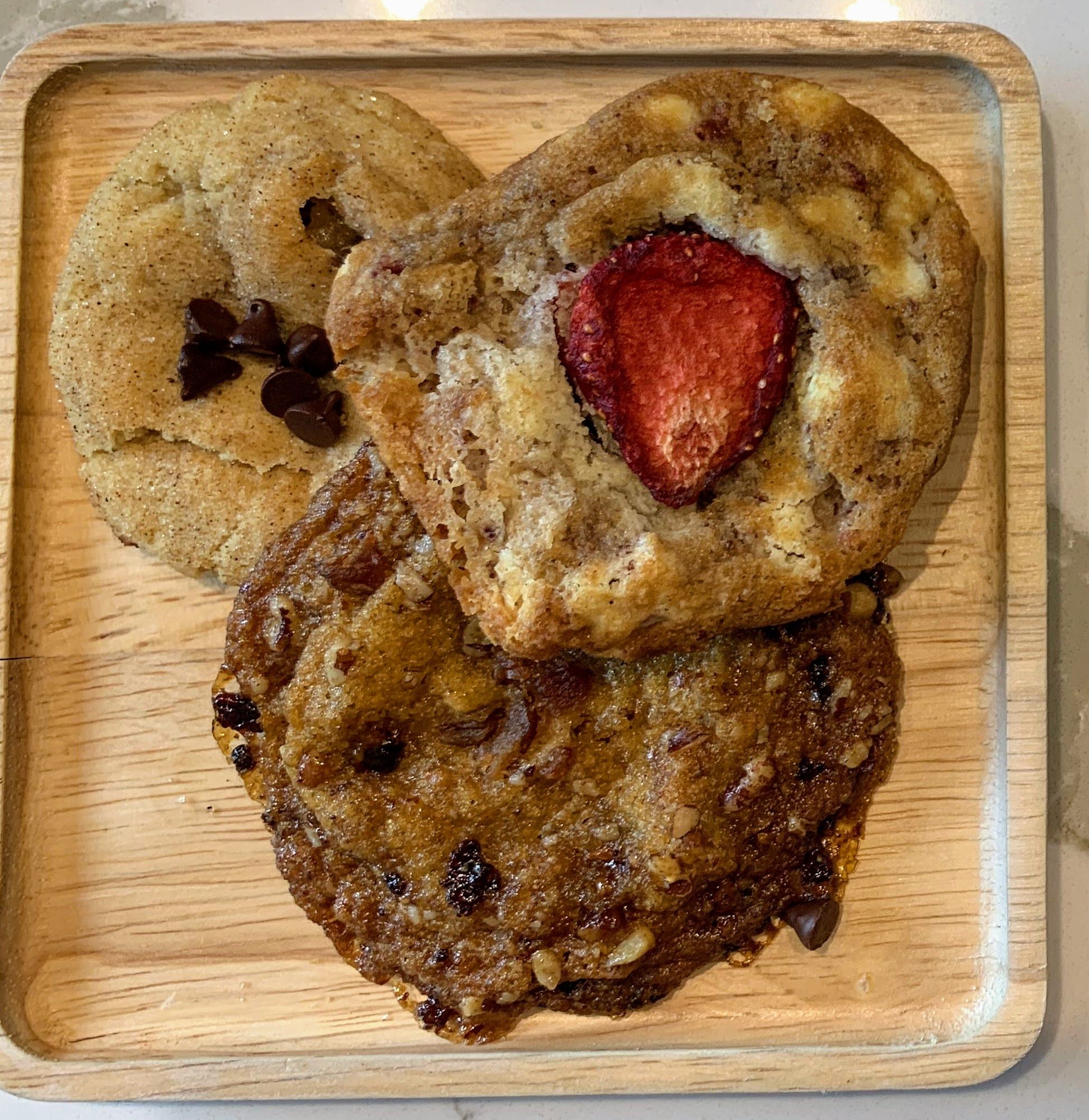 Kitsby has its heart set on being a dessert club, somewhere that people can go when they want to try something new. Hsiao tells me that (tentatively) they should have a beer and wine license in about six months time, and will feature sake cocktails, as well as other drink pairings. There are other big things on the horizon, a potential second storefront in Seattle or San Francisco, and more options for take-home cooks to order from the site.
Kitsby is located at 186 Grand Street in Williamsburg. They are open Tuesday-Thursday from 12pm-11pm, Friday and Saturday from 12pm-12am, and Sunday from 12pm-10pm. They are closed on Mondays.