Fire Causes Traffic Backup On Cortelyou Road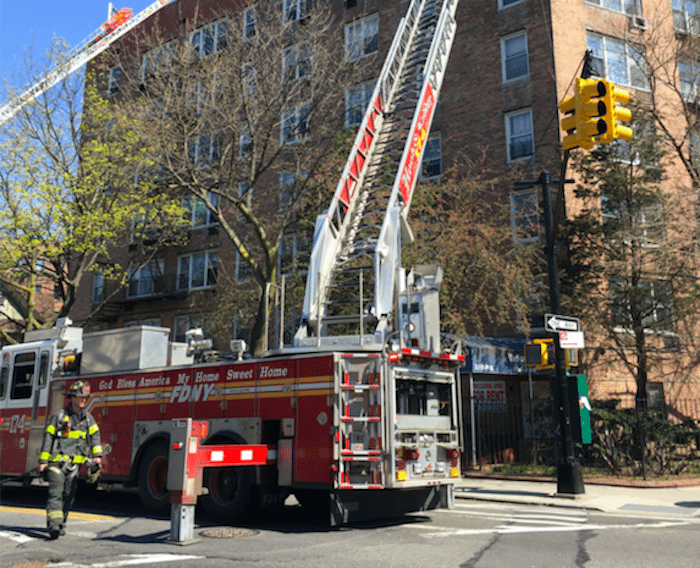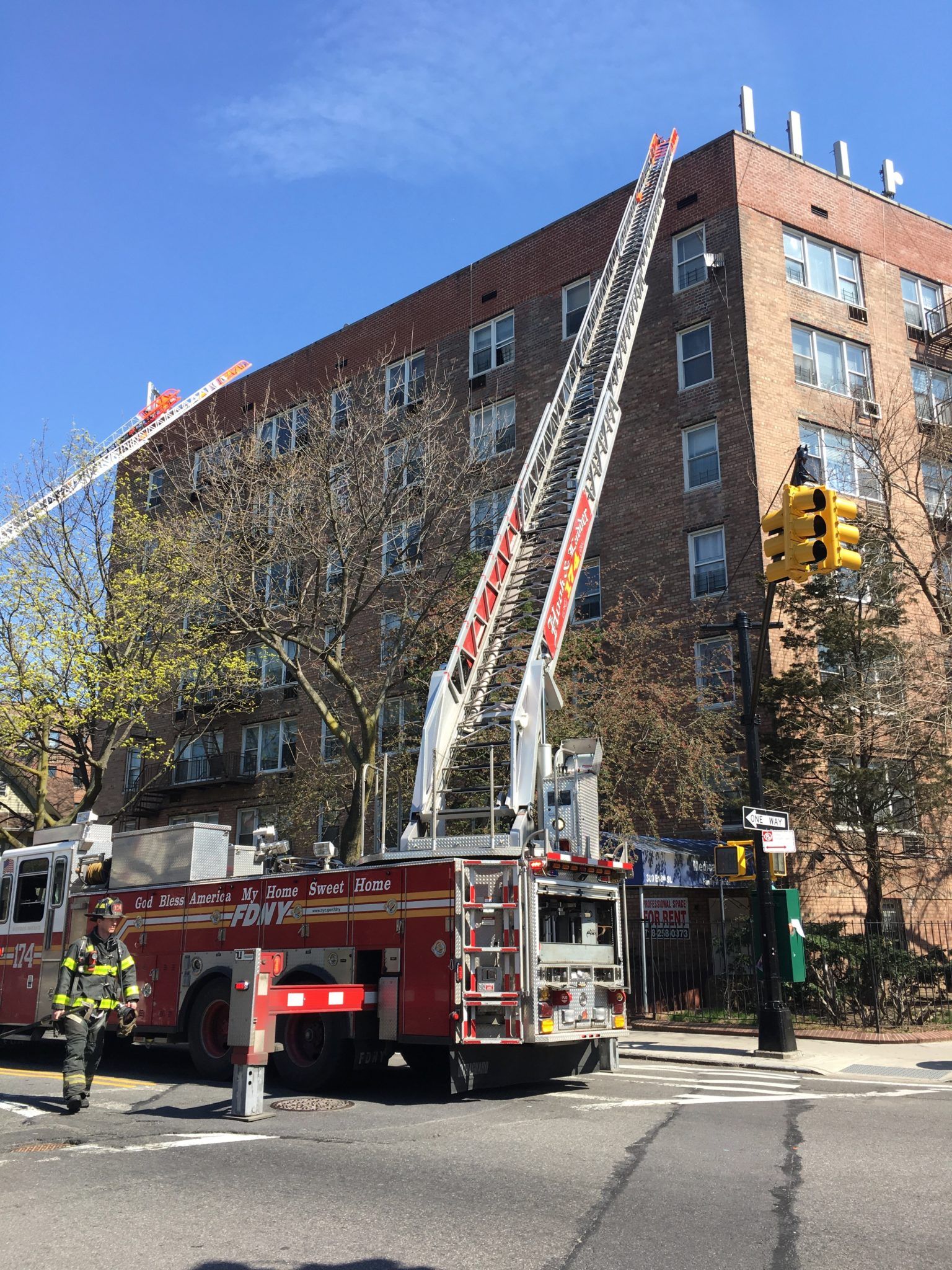 This afternoon, a kitchen fire tore through an apartment on East 18th Street and Cortelyou Road, closing down the busy thoroughfare.
The fire sparked just after 2pm on Friday, April 14, at 380 East 18th Street, wrapping around to Cortelyou Road, said FDNY. About 106 firefighters rushed to the scene and had the fire under control by 3:19pm.
Thankfully, no injuries were reported at the scene, though empty gurneys lined the block.
The blaze attracted not only firefighters but a crowd of onlookers and cop cars filling Cortelyou Road, which closed to traffic from East 17th Street to Ocean Avenue.
The cause of the fire is currently under investigation. But when one witness asked a firefighter how it started, he replied, "Bad cooks."