Kings Meat Closed Temporarily Due To 'Family Problems,' Landlord Says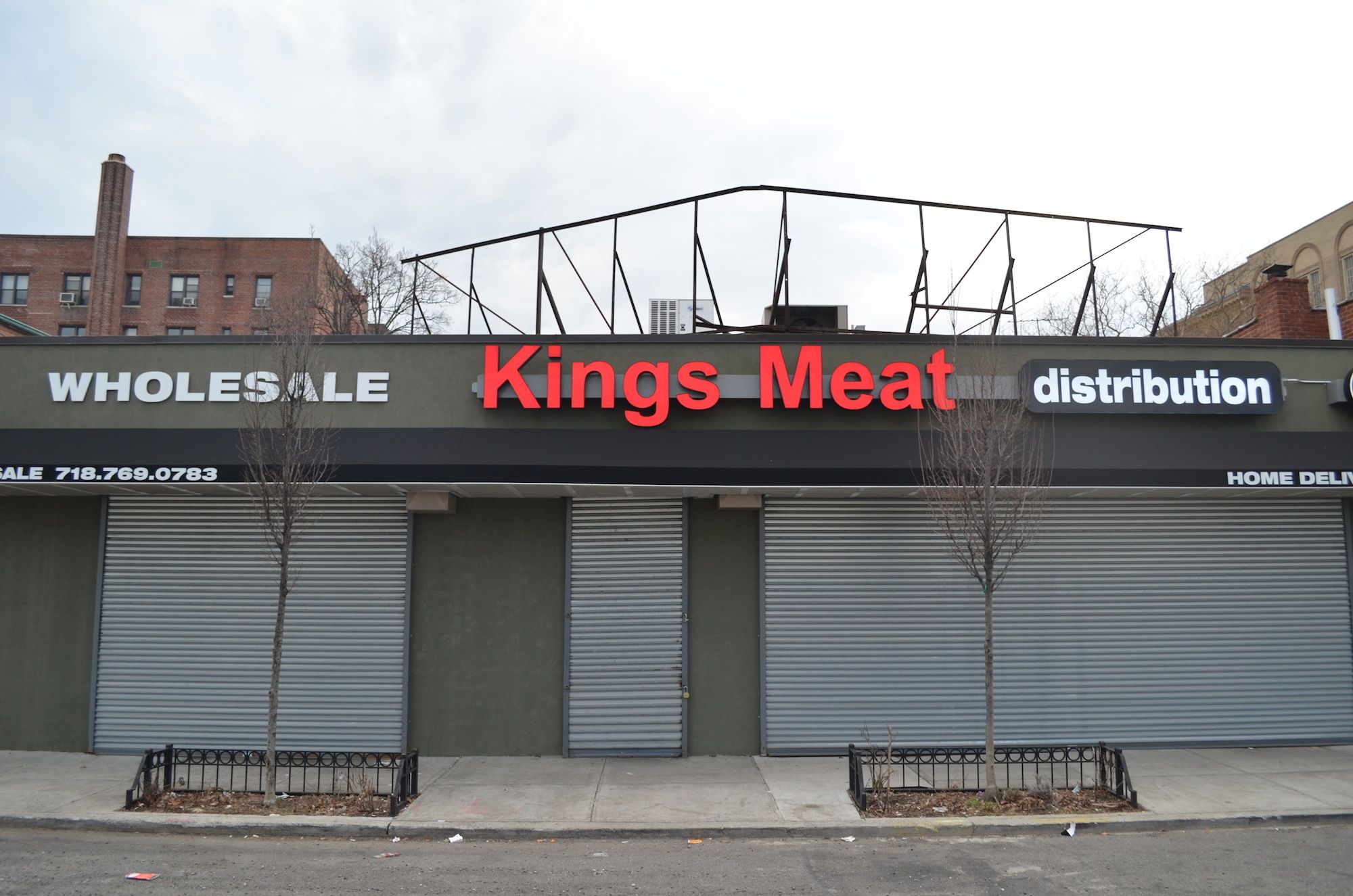 Kings Meat, the wholesale food store located along Coney Island Avenue just north of the Belt Parkway, has closed temporarily because of "family problems," according to the property owner who rents to the business.
We stopped by Kings Meat (2872 Coney Island Avenue) on Sunday after several readers asked us if the store had gone out of business. When we arrived in the late afternoon, the store was closed and the gates were brought down outside the entrance. We were unable to contact the owners — no one answered the business' phone numbers or the number listed on Department of Buildings records.
However, we did manage to contact Ronald Milman, Vice President of the company that owns the property. He said Kings Meat closed temporarily because the business owners had to deal with "family problems." He said he did not know anymore information about why the store shut down, but said he expected it to reopen again sometime this week.
We'll keep digging and let you know if we find out more information.