Kings Highway Library Is Brooklyn's Busiest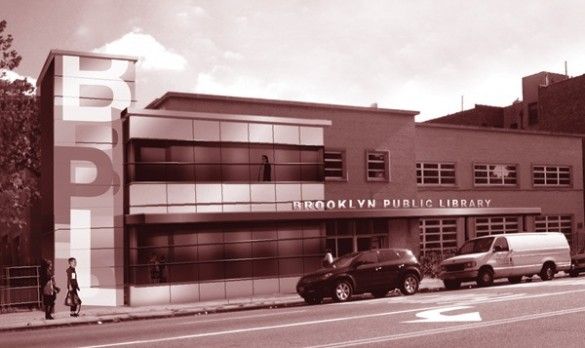 Midwood's Kings Highway Library (2115 Ocean Avenue) is Brooklyn's busiest branch, thanks in a large part to its Russian-speaking clientele, according to a report by the New York Daily News.
The library's position as Brooklyn's number one hotspot for book worms is backed by some impressive numbers. They boast a yearly circulation of 1.3 million with 50,000 people enrolled in its various programs, many taking advantage of its free English-as-a-Second-Language classes.
The varied programs the library offers, ranging from a Russian-language computer class to an English conversation club, cater to the large immigrant community that keeps the establishment busy all day. The Daily News highlighted what attracts Russian immigrants to the branch:
"Russian people love to read," said librarian Svetlana Dubinsky, noting their top picks are translations of Danielle Steele, Nora Roberts and Nicholas Sparks potboilers, and Cecelia Ahern romance novels. The classics are for youngsters.
"They come in with their grandkids and say, 'I want my grandson to read Dostoyevsky because that's what I read,'" she explained.
While the Russian speaking base makes up a large majority of the library's patronage, they do a good job reaching out to all cultures. The immigrant friendly atmosphere have drawn in Ukrainians, Chinese and Mexicans, with their Chinese-language collection sporting high popularity.
The library has also become a valuable resource to immigrant moms looking to improve their English and provide a welcoming educational atmosphere for their children:
"I am trying to learn English by being at the library," said Sumaira Bano, an Urdu speaker from Pakistan.
Ukrainian immigrant Lidiya Ilchuk, 32, brings daughter Sofiya, 6, for help with math and checks out books for the Public School 199 first-grader to read at home, two per day.
"This is her education," the Midwood resident said.