Kids Rock For Kids: Local Youth Perform To Help Children In Need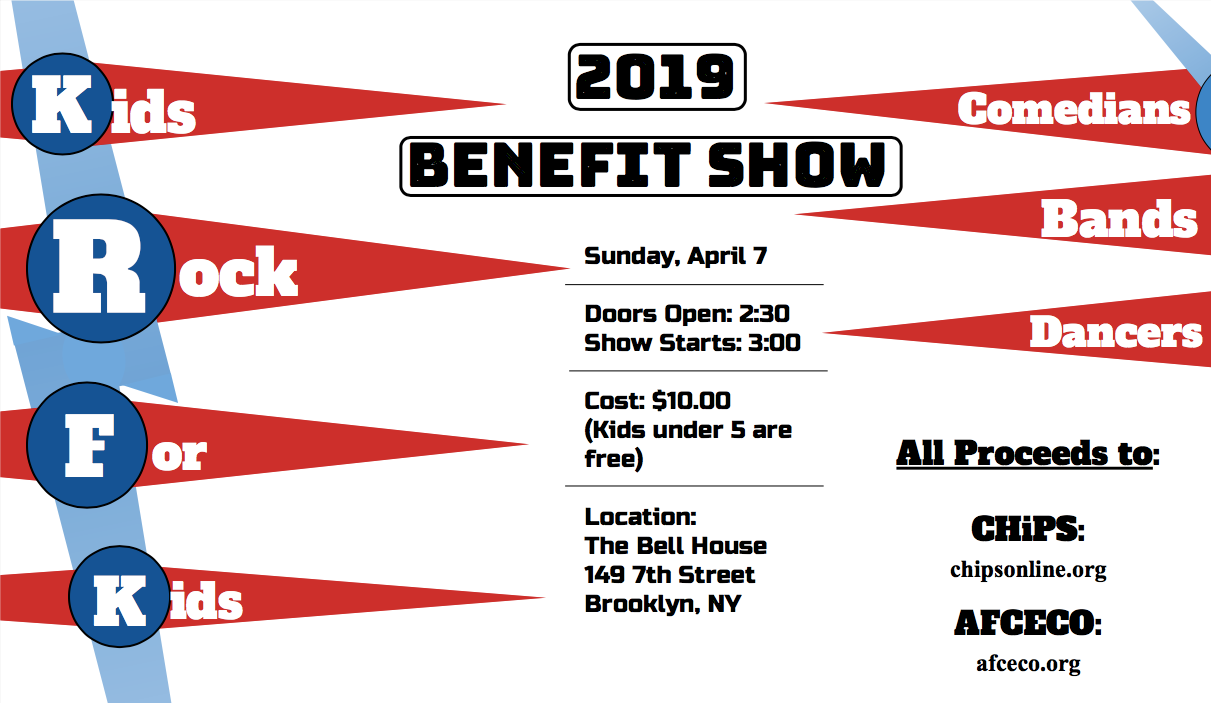 GOWANUS – For the third year in a row, dozens of talented Brooklyn kids will perform—music, dance, comedy—at the Kids Rock For Kids 2019 Benefit Show to raise money for two non-profit groups.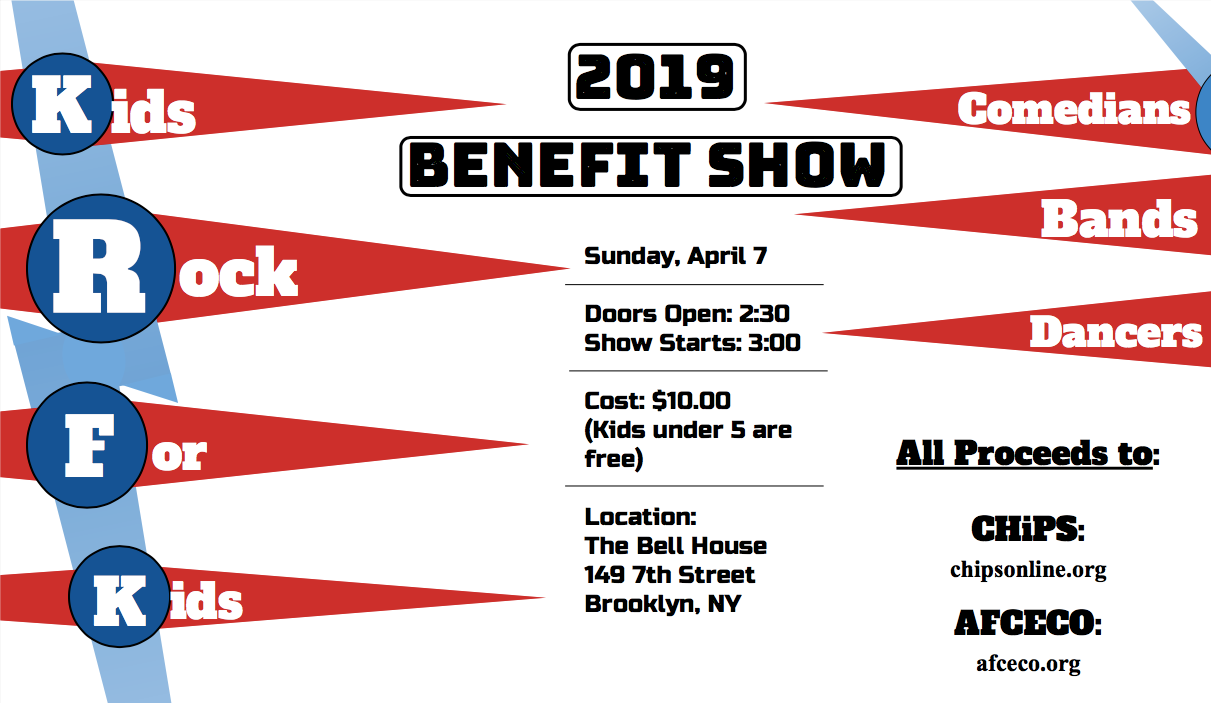 It all started with musicians David Miller and Christina Kiely nurturing their own two kids' creativity and working with the bands their son, Milo, formed with his friends—Sugar Crash, made up of 5th graders, and Technical Difficulties, a trio he plays in with a 7th and 8th grader.
"My wife and I are both musicians, and when my son really got into playing drums, I was eager to help him play with other people," Miller explained. "As a result, I ended up directing a variety of kid bands. As soon as they started performing, it just seemed a natural fit to encourage them to do something extra with all that talent. Performing at their school carnivals and such was great fun, but being able to raise money for important causes at the same time really seemed like a valuable path to put them on."
Miller, who recently moved with his family to Ditmas Park after 15 years in Park Slope, has been coaching junior rock bands for about four years and launched the Kids Rock For Kids benefit at Shapeshifter Lab in Gowanus three years ago. "The initial group became involved because they were friends of my kids, or because they were the children of adult friends of mine," he said. "As the event has grown, more people have become connected through friendships with the participants."
This year's event will feature 38 young musicians, dancers, comedians, and artists, including Miller's 10-year-old son and 13-year-old daughter, Majka, a dancer who will also accompany some bands with live video projections. A participant from last year's show, 15-year-old comedian Maeve Press, is currently filming a television pilot in Los Angeles.
"We've been so lucky in our community to have so many band opportunities—great kids who get along well, share a musical sensibility, play the right combo of instruments," Miller noted, adding that parent support is also crucial to coordinating the event. Professional choreographer Stephanie Matthews helps with the dance performances while Lynn Harris, Founder of GOLD Comedy For Girls, introduces Miller to some of her top students.
As in the previous years, proceeds from the ticket sales to next month's show will support the CHiPS soup kitchen and shelter in Park Slope and the Afghan Child Education and Care Organization (AFCECO) in Kabul. A friend of Miller's, the journalist Subrata De, introduced him to Andeisha Farid, the founder of AFCECO. A group of kids from the AFCECO orphanage in Kabul will perform at the Kids Rock For Kids event via Skype.
Last year's show raised $5,000 for CHiPS and AFCECO, and since the event this year is being held at a bigger venue—The Bell House—Miller is hoping to attract a larger audience and raise more funds for the two organizations.
Kids Rock For Kids 2019 Benefit Show
Sunday, April 7, 2:30pm to 5pm
The Bell House, 149 7th Street, Gowanus
Tickets $10