Kidding Around South Slope: Weekend Events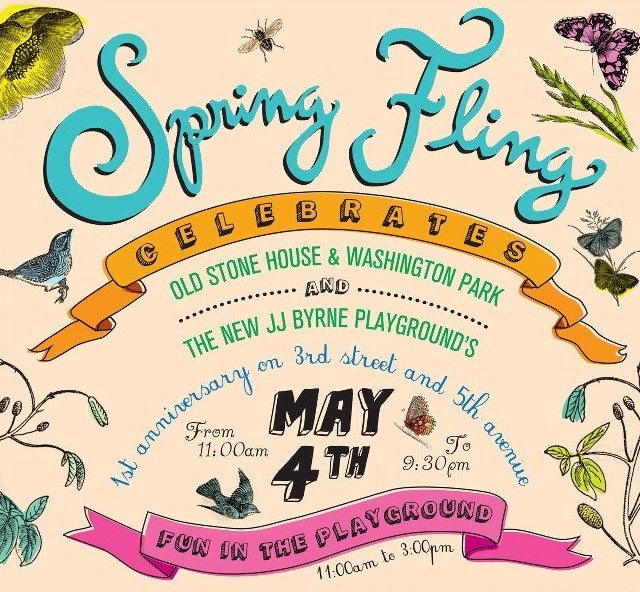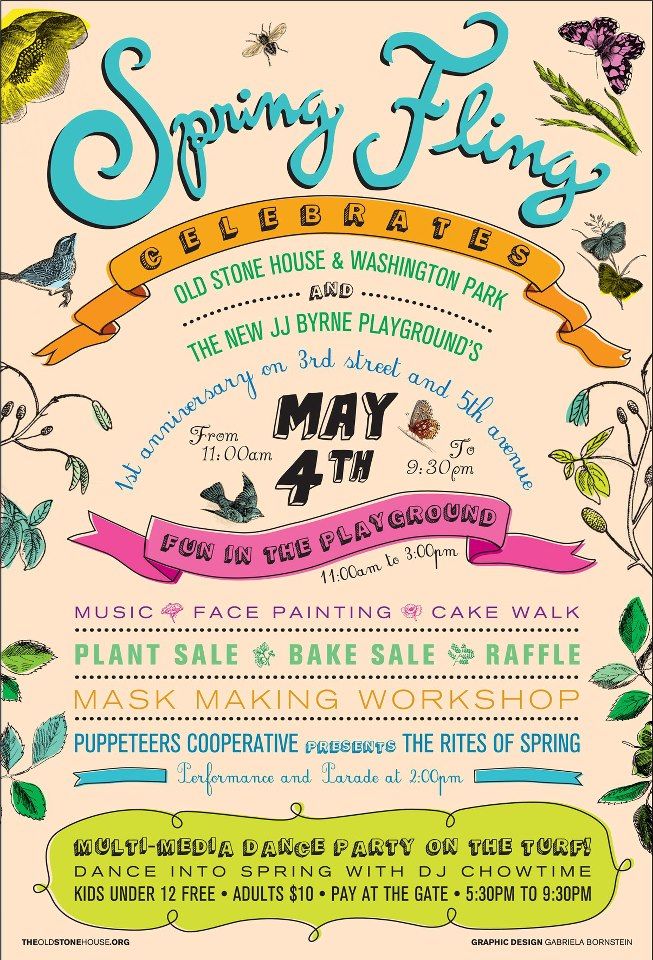 The next few days look to be absolutely beautiful, so you'll definitely want to get out and about with the kids. Check out our top three family-friendly activities for the upcoming weekend:
Spring Fling
When: Saturday May 4, 11 a.m. – 9:30 p.m.
Where: Old Stone House, 336 Third Street
What: Show your love for the Old Stone House & Washington Park!  They're celebrating the first anniversary of the playground and gardens with a day of music (including a headline performance by City Stomp at 12:45 p.m.), face painting, a cake walk raffle, a mask-making workshop, a bake sale and plant sale, and the lovely Puppeteers Cooperative Rites of Spring performance and parade. Starting at 5:30 p.m., there will be a DJ'd dance party fundraiser on the turf field.
How much: Free during the day, admission for the dance party is $10 for adults, free for kids under 12
Free Comic Book Day
When: Saturday May 4, 11 a.m. – 7 p.m.
Where: Brooklyn Comics and More, 493 7th Avenue
What: What better way to celebrate Star Wars Day (May the Fourth be with you) than to snag some free comics! Guests can bring home up to five free comic books, free lollipops, free buttons, and free kids tattoos. In addition, don't miss Popeye artist Vince Musacchia from 11 a.m. to 1 p.m.. He will be signing copies of his comics, and drawing cartoons upon request. Crystal Soveroski will be painting faces and planting temporary tattoos from 1 p.m. to 3 p.m., and Jenifer Chi will be drawing caricatures for fans (in under six minutes) from 5 p.m. to 7 p.m.
How much: Free
Touch-A-Truck
When: Saturday May 4, 12 p.m. – 5 p.m.
Where: 18th Street, between 6th and 7th Avenues
What: Find out what makes a concrete mixer work, sit behind the wheel of a fire truck, and even explore an Army Reserve Humvee when the successful PS 295 fundraiser, Touch-A-Truck, returns to South Slope this Saturday, May 4. Fans should look for more trucks, longer hours, delicious goodies (can we say Kimchi Taco Truck), arts, crafts, bounce houses and more.
How much: $5 per person, but infants under 6-months-old are free.