Kensington Shelter For Homeless Families Nearly Full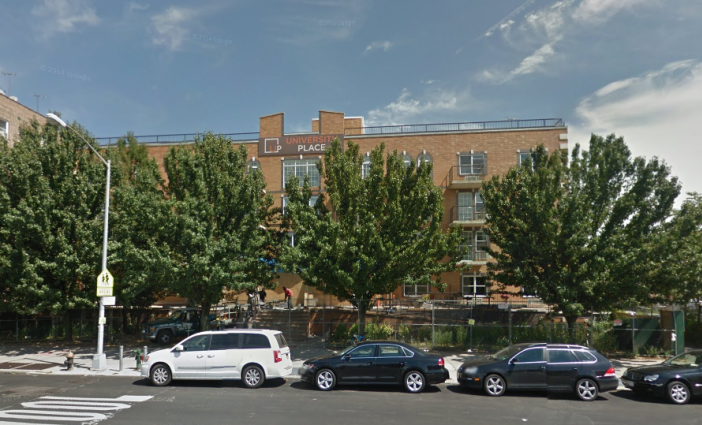 Almost 65 homeless families now call Kensington home.
The Kensington Family Shelter on McDonald Avenue continues to welcome new families since its opening in December, and is now nearly full, said Catherine Barufaldi and Tracy Connor, local residents who are coordinating volunteer support for the center.
The 65-family shelter is located in a former college dormitory at 385 McDonald Avenue, between Albemarle Road and Church Avenue. The Church Avenue Merchants Block Association (CAMBA) is contracted by the city's Department of Homeless Services to operate the shelter.
As parents and children get settled in, the shelter's neighbors are helping to create a welcoming atmosphere.
The shelter will be hosting a Valentine's Day Dinner for new residents on Sunday, February 14th. The dinner is being organized and prepared by neighborhood volunteers. Staff and students at P.S. 130's after school program are designing and creating the decorations, Barufaldi and Connor said in an email.
More food items and drinks are needed for the Valentine's Day meal, say organizers. Details on how to participate and when the food can be dropped off can be found here.
Joanne Oplustil, CAMBA's President and CEO, said that the organization is "just delighted" at the outpouring of support from the Kensington community.
Last month, volunteers helped the shelter to accept, sort and store donations from neighborhood residents over a 4 day period. Volunteers plan to host a similar drop-off event at the shelter every 4 to 6 weeks, Barufaldi and Connor said.
Volunteers are still needed to help out on family movie night at the shelter, which is the last Friday night of the month. You can sign up here to volunteer.
Over thirty neighbors have written in to offer their expertise in everything from children's music classes to adult meditation groups, said Barufaldi and Connor. If you want to offer a program for residents at the shelter, send an email to givemeshelterbk@gmail.com with the subject line: "Special Skills Volunteer."
Remember, on-site volunteers at the shelter must be 18 and over.